Must Visit Attractions including Aqua Zone Scuba Diving, Wildside Specialty Tours, Activities, Bike Rental in Oahu, Hawaii- November 2016
Aqua Zone Scuba Diving and Snorkeling Center
This is a Scuba diving adventure and snorkel center located in Waikiki. They offer Scuba diving tours for certified and beginner divers. You can also go snorkeling off the boat. Great dive trip for the beginner or rusty diver that just wants to stay shallow and enjoy the reef life.
On this dive trip, you will see sea turtles, a huge variety of tropical fish, many endemic to Hawaii, octopus, moray eels, sting rays and other abundant marine life. Expect to dive up to  40′ (12m).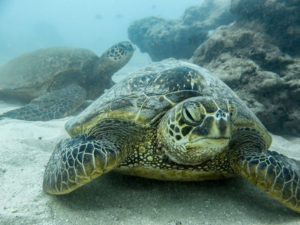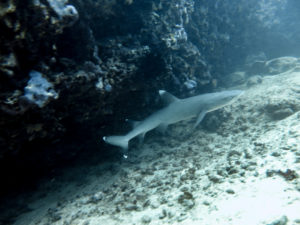 On this trip, we started with a pool session prior to the dive to get comfortable breathing underwater.  If you are really adventurous you can try the shark cage scuba adventure. We were beginners so we did the introductory dive which started at a pool at the Marriott Hotel, our diving instructor Christina was very thrilled to make sure we knew what we were doing.
We then had a short break before heading back to the boat, we went for two tank dives with our first one capturing many sea turtles as you can see. Many beautiful fish and Coral as well. We then went to a second location for a second dive where we saw more fish and small sharks.  No we didn't feel in danger.
Aqua Zone Scuba & Snorkeling Center
Shop located at the Waikiki Beach Marriott Resort & Spa
2552 Kalakaua Ave Honolulu, HI 96815
Ocean corner, behind Harley Davidson Shop
808-923-3483
Daily Boat Diving Adventures – Beginner Diving Adventures – Sea Turtle Snorkel Adventures – PADI Courses –  Hammerhead Dive Club –  Air Fills – Tank Rentals –  Spear Guns & Accessories
Snorkel & Scuba Equipment Sales – (Suunto, Aqua Lung, Scuba Pro, Oceanic)
FREE Pool Lesson!
Only Aqua Zone offers you a pool session prior your ocean dive to learn & practice your underwater skills to
ensure your ocean experience is the safest and most comfortable it can be.
Our professional instructors will teach you the skills needed to make your ocean dive a successful one.
We take only 4 divers per instructor for your safety & comfort.
Christine did a great job showing us around and capturing some fabulous photos. This tour is a must visit whether you have ever gone scuba diving or not. The other gal named Alexa was also very helpful. Boat leaves around 10:30AM and comes back at about 3PM. We had a fabulous time and a highly recommend this tour. www.aquazonescuba.com/
WILD SIDE SPECIALTY TOURS – A DOLPHIN, WHALE AND TURTLE SNORKEL ADVENTURE
This tour is a must! The charter gets underway a little after the 8AM check-in, safety briefing, and snorkeling fitting. Captain Downing and our naturalist Elizabeth were so very helpful, welcoming and fun, making the tour extra special.
First we headed to an area to swim with Hawaiian spinner dolphins. After Elizabeth's thorough briefing on how to best interact and blend in with them, we slipped in and spent a good 30 blissful minutes in the water watching dozens of dolphins circling and passing between us and the easily visible sandy bottom.
We then headed offshore for a chance to encounter any of the other 18 species of toothed whales (including dolphins, and six species of baleen whales!) that inhabit Hawaii's waters. Elizabeth, a native of the area, offered up excellent narration of the culture and history surrounding the ruggedly striking landscape we savored while traveling.  Sure enough, in deeper water we came across a resident pod of pantropical spotted dolphins. It was endearing how the crew recognized pod members and greeted each other, like a high school reunion!
These dolphins loved riding our wake and leaping out in tandem. Elizabeth told us that the little wiggle at the top (about 12 feet from surface!) of random spontaneous jumps was a signature spotted dolphin move. It may have to do with getting high enough to look for pelagic seabirds which may be 'spattering' schools of fish – fish the spotted dolphins also eat. Captain Downing expertly gauged the calming of their gregarious greeting and positioned us to be able to swim with them. Such a different experience being in the seemingly bottomless blue water!
Motoring back to our nearshore snorkel spot, Captain Downing was excited to spot yet another species 'logging' in the distance, pilot whales! Though technically not actually whales (just missing the length criteria), they do act more like majestically solemn whales then the acrobatic dolphins we have encountered to this point. This is a calm pod, for the most part resting at the surface with their calves – like floating logs. A few juveniles are a little more adventurous. Some bring their heads out of the water (they pop up like "Whack-a-Moles"!) to people-watch us! They have the cutest "Angelina Jolie" lips!
The pilot whales must have found us mutually interesting, as upon slowly leaving the area (so as not to disturb them), they decide to escort us off, bowriding the boat. Lying on the Island Spirit's trampolines, we can look down and see them dreamily swimming directly below us, occasionally rolling sideways to make eye contact. I am enchanted.
We proceeded on to the coral reef anchorage to snorkel with brilliantly colored tropical fish, many of which can only be found in Hawaii. We are told about a turtle cleaning station – where sea turtles queue up, assume the position, and waiting fish will eat the algae and parasites from their shells and reptilian skin.  We geared up, proceeded down the staircase (nice touch!), and moved over the reef in a guided group with Elizabeth. I was surprised to hear a lot of 'snap crackle and pop' over the reef. We had not heard this sound over the sand, nor in the deep water. Elizabeth explained it was snapping shrimp!
And then we were there, confronting a large coralline algae covered boulder topped by three turtles hovering 'in the position', afloat with fins angled down and head slightly extended, small-ish fish pecking into their nooks and crevices. We kept our distance as told in the snorkel briefing, even dodging turtles that approached us. Watching the fish nibble, I was starting to get hungry myself.
Good timing! As we got back onboard, we were told lunch was out and to help ourselves to the Kailua pig, along with other seasonal treats and local offerings. We were also provided with snacks and drinks over the course of the charter. While in the cabin, I noticed reference and other books onboard if interested in finding out more about the variety of fish and marine mammals in the areas we visited. The 42 ft. catamaran is comfortable with seating in the shade or sun and the hammock nets ("trampolines") in the front to lay in. You may get splashed with water there but it is refreshing and fun!
If you have one activity to go on while visiting Oahu, this should be the one.  Every member of their team works hard to make sure the guests are safe, having the time of their life, and depart with a better understanding of the Hawaiian host culture and precious resources.
Their Deluxe Wildlife Charter and Best of the West charter takes 4-10 people, is 3-3.5+ hours on the water, fully guided (in and out of the water), interactive, and engaging. Both tours include dolphin, whale, and turtle encounters with snorkel opportunities. Looking for a charter that does whale watching only?  They can help set you up with like-minded folks, and do other specialized charters as well.
Facebook: Wild Side Specialty Tours https://www.facebook.com/Wild.Side.Specialty.Tours/
Twitter: @WildSideHawaii https://twitter.com/wildsidehawaii
Instagram: @WildSideHi https://www.instagram.com/wildsidehi/
Trip Advisor: Wild Side Specialty Tours http://www.tripadvisor.com/Attraction_Review-g60661-d1097448-Reviews-Wild_Side_Specialty_Tours-Waianae_Oahu_Hawaii.html
Wild Side Specialty Tours, whale watching, dolphin encounters, and snorkeling with turtles
808-306-7273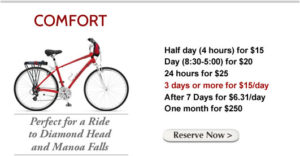 If you are staying in Waikiki and want a great way to get around without having a car, rent a bike from Hawaiian Style Rentals at www.hawaiianstylerentals.com The staff and service were outstanding with a variety of bikes depending on your level, preference and where/how far you are going. Brad, the manager will make you feel comfortable and everyone there was personable and friendly. They are located at 5566 Lemon st across the street from the Honolulu Zoo, which is a great place to spend a few hours.  It is large enough to see most all popular animals and the setting is beautiful with big trees conveniently located next to the beach.  The parking is easy and only $1 per hour there.
Other attractions if you have time that we highly recommend- The Waikiki aquarium is a must as I have been to many aquariums all over that are even much bigger but don't remember seeing as many different,  beautiful fish that are so colorful.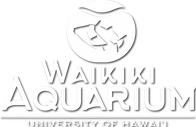 THE AQUARIUM-A must stop place in Honolulu, small in size but an extraordinary variety of colorful fish. Affordable and family friendly, worth to visit. The aquarium is inside and outside where you can see a Seal playing and giant multicolor Clams that you've never seen before. They offer free parking and very conveniently located near the beach. This is one of our favorite attractions. www.waikikiaquarium.org
Visit and hike Diamond Head located not far from the zoo.  You can even bike there if you want a great workout.  The views are spectacular when you get to the top which is a mile or so up and takes approx 30-45 min depending on your pace once you start from the park entrance.
Another must hike is Monoa Falls but you will need a car to get there.  This rain-Forrest walk is not difficult at all as kids can even go with an amazing water fall at the end of the approx 1-1.5 mile hike.
Also a car ride away is Hanauma Bay natural reserve on the east side of the island where snorkeling is fantastic. Get there early as the parking lot fills up.
Lastly, check out the dole plantation for a nice time and enjoy some of their attractions like the train, maze and of course, pineapple juice. www.doleplantation.com
Looking for great music in the evening, check out the Blue Note next to the Hula Grill with continuous live bands and concerts.  We saw the Yardbirds there and for more info and a calendar of future shows, go to www.bluenotehawaii.com