Kate's Real Food Bars and Naughty Fruit Snacks- Delicious, Healthy- 9/2020
I recently discovered 2 tasty snack products and highly recommend them.  My favorite bar was the dark chocolate cherry almond and all the naughty fruit was fantastic and not spicy at all but a tiny kick to give it a different taste.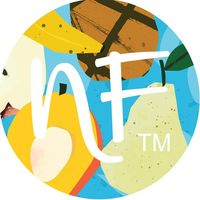 Naughty Fruit's products are inspired by their Mexican family heritage. Using natural dehydration techniques that preserve the nutritional qualities of fresh fruit, the company brings this Mexican tradition to a convenient, travel-ready snack that is chewy, naturally sweet and super delicious. The Naughty Fruit collection includes pineapple, mango, strawberry banana, pear, apple, and fruit medley.  Check out this new kickstarter link for more info 
www.kickstarter.com/projects/eatnaughtyfruit/naughty-fruit-snacks

Kate's Real Food makes six delicious, hand-rolled flavors of energy bars with a great-taste guarantee and no artificial sweeteners. From the Mango Coconut Tiki Bar, to the Dark Chocolate Cherry Almond Handle Bar, each one is certified organic, gluten free, non-GMO, and Kosher.  We also enjoyed the chocolate peanut butter.