http://www.thestudiomdr.com/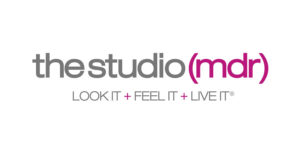 Located steps away from the ocean, The Studio (MDR) brings the intensity of fitness guru
Sebastien Lagree's pilates-inspired workout to Marina Del Rey, Culver City and most recently,
Playa Vista. The laid-back beach vibe disappears as soon as the music starts pumping and
you prepare your body for an intense, muscle quivering, shirt-drenching workout unlike any
you have ever experienced.
The Studio (MDR) method has become renowned for its innovative and intense 50-minute,
time-efficient workout that will jumpstart your metabolism, burn fat and ultimately redefine
your body's composition. Using the state of the art Megaformers, workouts provide constant
resistance and infinitely more exercise options than a traditional reformer. The Megaformers
allow the body to shift quickly and smoothly from one exercise to another, increasing heart
rate and blood flow. This attacks each and every muscle in a very concentrated and focused
manner, sculpting strong, powerful and lean bodies in a safe and measured way.
Classical Pilates rehabilitates muscles and makes you lean; circuit training burns fat; plyometrics
makes you more explosive. The Studio (MDR) combines the best movements from multiple
disciplines to help clients get stronger, faster. Appealing to everyone from pro athletes to new
moms, The Studio's clients have become addicted to the incredible results and swear by the
unique workout.
Since opening in January 2011, The Studio (MDR) has accumulated over 15,000 devoted
clients and counting, whose dramatic transformations have become the ultimate advertising.
As a result, The Studio (MDR) has grown in size and locations. Complete with a hot pink
lacquered ceiling as intense as the workouts, The Studio (MDR) has doubled the size of the
original studio, opened a second location in fall of 2014 and spread out to a third space in
Playa Vista's RUNWAY in spring 2016.