Lunch restaurant in Culver City has incredible breakfast, lunch, catering- February 2015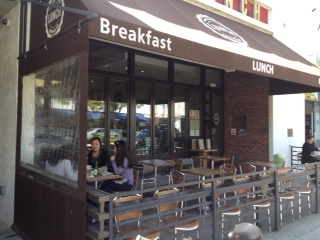 LUNCH is a real treat in the Culver City restaurant scene. They only do breakfast and lunch but they do it better than most cafe's. Breakfast features many wonderful choices like Brioche French Toast, Steel Cut Oatmeal, or build your own amazing Omelets and even a killer Breakfast Burrito. You order up at the counter then they will bring your meal to your table. On a sunny day enjoy wonderful patio dining. For lunch they have 10 salads to choose from and many handcrafted healthy sandwiches. Another great option is making your own salad or sandwich.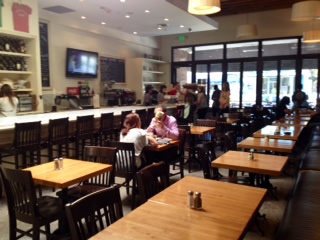 This place reminds me of a combination of The Counter, Tender Greens and Mendocino Farms as it is very healthy and you can choose any/all of your ingredients if you decide not to have one of their specialties on the menu. We combined some mixed greens and kale along with beets, goat cheese, tomatoes, avocado, croutons that we had chopped with seared tuna on top. We also made out own turkey breast sandwich with a wheat wrap instead of bread that included tomatoes, avocado, alfalfa sprouts, caramelized onions and pesto. Both were just amazing.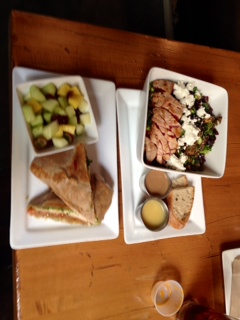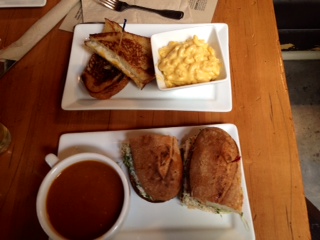 We also tried the Chick Magnet, a chicken salad sandwich with Avocado, sprouts and tomato. Simply delicious. We also loved the homemade soups, They have about 4 each day including tomato basil soup and chicken tortilla when we dined. Their Super Melty is a Grilled Cheddar & Provolone on White Sourdough. We love a great grill cheese that this one was terrific. Try their homemade Mac & Cheese, one of the best you will find in a restaurant. I washed that down with my favorite N.Y. soda which is hard to find in California, Dr. Browns Cream Soda. For dessert they have four homemade cookies, chocolate chip, oatmeal, peanut butter, chocolate mint.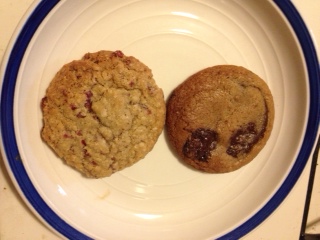 They are located at 3829 Main St. in downtown Culver City. Keep in mind they do a fantastic catering business delivering to many businesses in LA. They are only open till 4pm but you will not find a more tasty, affordable place around. http://eatatlunch.com/