Fresh Brothers Pizza- Pizza, Salad, Wings, Matzah pizza during Passover- April 2015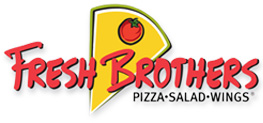 We just got back from Fresh Brothers Pizza in Marina del Rey. The kids love their fresh, delicious, yummy cheese pizza. But tonight what brought us in was the Matzah pizza (a unique treat they are offering during Passover). What will make us come come back to Fresh Brothers are the garlic knots and the buffalo wings! Wow! we love spicy things, but we ordered the wings mild just in case. We then dipped them in the hot sauce. We are glad we did because the mild sauce was spicy enough. We could not get enough! Now for those Garlic Knots… Big, billowy puffs of doughy goodness seasoned perfectly with butter and garlic. Oh, my! Like a huge savory doughnut. Yum! Now for the pizza…

We ordered Mamma's Favorite with the new 50% whole grain MegaGrain crust packed with toppings and the traditional Chicago deep dish style style. Delish! The kids loved the meatball sliders which are huge meatballs smothered with cheese and pizza sauce sandwiched between Hawaiian buns. They also loved the Boneless Bites which are chicken tenders, baked not fried and gluten free! We had a tasty Greek Salad to start us off. Fresh Brothers- yummy pizza, but so much more!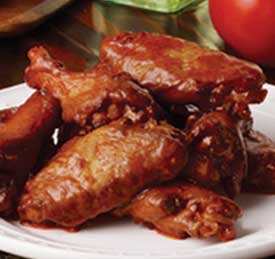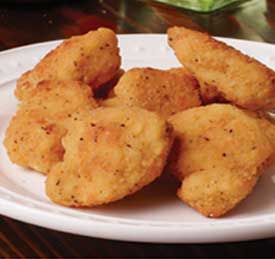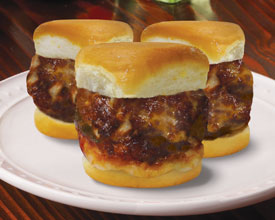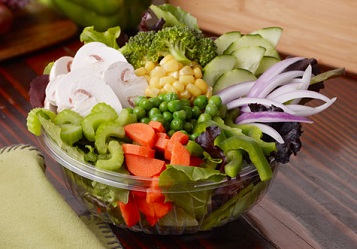 Los Angeles, CA, March 31, 2015 – For those going through pizza withdrawal during Passover week, Fresh Brothers has the perfect solution for you. For the 3rd year in a row, Fresh Brothers has decided to bring back Matzah pizza once again for the Jewish holiday starting Friday April 3rd and available until Saturday, April 11th.
"We know that it can be an isolating time and we love creating a sense of community where kids and adults alike can have a good time and customize their Matzah pizzas together," says Debbie Goldberg, founder of Fresh Brothers. Observers of Passover now have the opportunity to follow their dietary restrictions with the Matzah while still satisfying their pizza cravings.
"When you keep Passover, it's difficult to eat out. We always end up eating in or bringing lunch to work. So now, those who like to eat out can still do so during the week of Pesach," says Fresh Brothers founder Adam Goldberg. "We are giving people a place to go and eat out, during a time when Jewish people normally don't."
In addition to the 29 toppings they offer, Fresh Brothers is also known for their gluten-free and vegan menu choices developed using a training program by the National Foundation for Celiac Awareness. The Matzah pizzas are also available with gluten free Matzah as well as vegan.
About Fresh Brothers – First opened in 2008 by Adam and Debbie Goldberg, Fresh Brothers wanted to take their traditional Chicago-style family recipes, originally created by Adam's older brother, Scott Goldberg, and give them a fresh California twist. Their dough is hand-tossed, their sauce is a secret blend of spices shipped in from Chicago, and their mozzarella is some of the best in the country. With 12 stores in Los Angeles and Orange County, Fresh Brothers has been voted the LA Times Best Pizza in the South Bay and the Best Pizza Restaurants in The Easy Reader's Best of the Beach as well as receiving national accolades such as Pizza Today's "Best Independent Pizzeria of 2012". FastCasual.com also listed Fresh Brothers at #46 in 2014 on their list of the "Top 50 Movers & Shakers".
For more info and locations, visit http://www.freshbrothers.com