Project Juice in Laguna Beach offers organic, healthy drinks, bites- October 2017
Project Juice in Laguna Beach offers quite a few variety of healthy organic cold pressed juices (go for the potion #10 which is a mix of pineapple, pear, kale, spinach, cucumber, ginger and tumeric) smoothies and bites to eat. We tried their gluten free protein waffle made from almond flour and topped with bananas and their avocado toast. Both delicious.
The manager Lauren was very helpful and welcoming. She suggested the acai bowl (they offer 4 different versions as most places offer just the traditional acai). We went for the dragon fruit flavor- Another great choice. We also tried their most popular immunity shot which contained ginger, cayenne pepper, orange, lemon and echinacea. There are so many great options and you will leave feeling energized and healthy no matter what you try.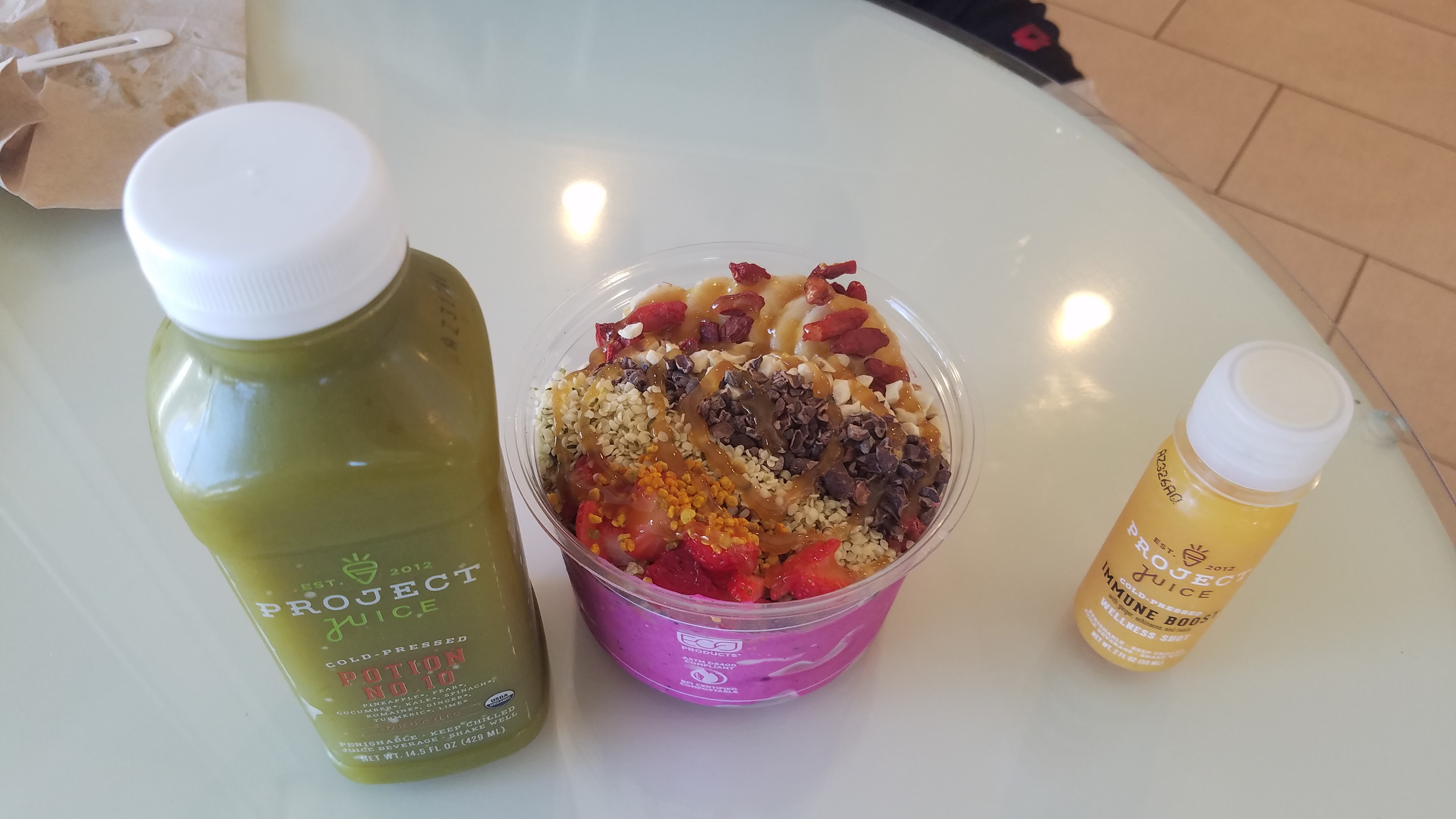 http://www.projectjuice.com/locations/laguna-beach-village-faire-shops