L.A. Dance Project at the Wallis Annenberg Center, Nov 2-4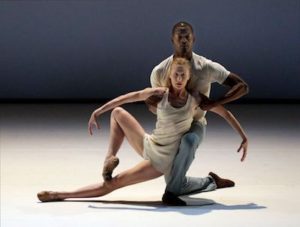 The Wallis Annenberg for the Performing Arts (The Wallis) welcomes dancer-choreographer,  Benjamin Millepied's L.A. Dance Project as its first Company-in-Residence during the 2017/18 Season. It present two Los Angeles debut programs featuring the  (LADP) company, the first on November 2 – 4, 2017.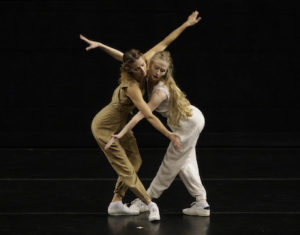 Closer  – Benjamin Millepied, LOS ANGELES PREMIERE
Intermission
Second Quartet – Noé Soulier, U.S. PREMIERE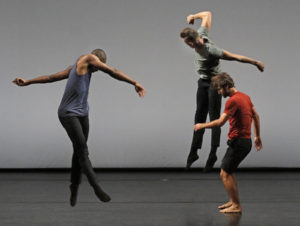 In Silence We Speak – Millepied, WEST COAST PREMIERE
Orpheus Highway – Millepied, WEST COAST PREMIERE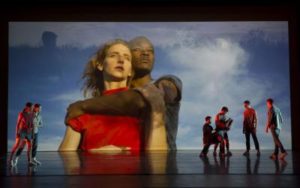 Single tickets are now available for $45 – $125. For more information or to purchase tickets, visit TheWallis.org/LADP, call 310.746.4000, or stop by in person at the Wallis Annenberg Center for the Performing Arts Ticket Services located at 9390 N. Santa Monica Blvd., Beverly Hills, CA 90210. Ticket prices subject to change. Learn more at TheWallis.org/Subscribe.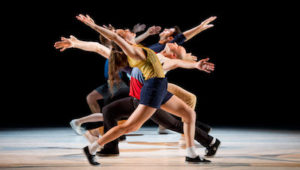 Benjamin Millepied is a dance giant; my modern dancer cousin in New York swooned just to be able to write a film review about his time directing the company at the Paris Opera Company.  (It took her a week to get it just right, too).  For the non-dance follower, Benjamin Millepied choreographed the acclaimed  film, Black Swan and married its star, Natalie Portman.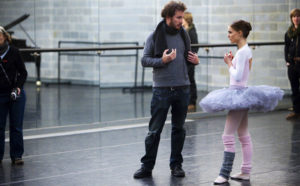 For anyone looking for an evening of the most exciting entertainment in the world in the most convenient, accessible gem of a theatre, there is nothing to equal the dance programs at the Wallis Annenberg.
When Millepied launched the Dance Project in LA  in 2012,  without exception it was agreed "he brought a new energy to the vibrant and growing Los Angeles dance community." And when he left to direct said Paris Opera Company in 2014 , people took sides.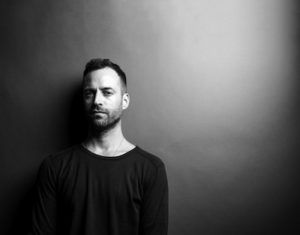 Continuing the collaboration, LADP's artists present a second performance next  Spring on April 5 – 7, 2018.  The company will also participate in numerous education and outreach activities through the institution's arts education program GRoW @ The Wallis, engaging community and students throughout the season. Dance @ The Wallis programming is made possible in part by a grant from the National Endowment for the Arts.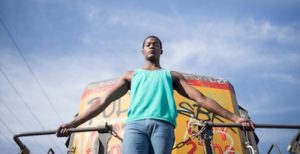 The Wallis deepens its relationship with L.A. Dance Project, which made its debut on the Bram Goldsmith Theater stage during the 2015/16 season.   Under the artistic leadership of Millepied, LADP has quickly established itself on the international stage.
LADP's mission is to foster dance-centered artistic collaborations across all disciplines, cultures and communities, as well as to support the development, creation and presentation of world-class dance in Los Angeles. "I am thrilled to find a new home in Los Angeles at The Wallis, one of the most exciting innovative performing arts centers," said Millepied. "This is a wonderful opportunity for L.A. Dance Project to extend its reach to a larger community and continue its path towards becoming a major dance company in America."
About L.A. Dance Project
L.A. Dance Project (LADP) is a dance company founded in 2012 by choreographer and dancer Benjamin Millepied and producer Charles Fabius, along with composers Nico Muhly and Nicholas Britell, and art consultant Matthieu Humery. LADP is a platform for the development, creation, support and presentation of world-class dance in Los Angeles. LADP seeks to foster dance-centered artistic collaborations across all disciplines, cultures and communities in Los Angeles and around the globe.
Since its founding, the company of the LADP has toured and given master classes at international venues and festivals, and in Los Angeles venues.  "I am extremely proud to extend a warm welcome to Benjamin Millepied and L.A. Dance Project as our first Company-in-Residence," said Paul Crewes, The Wallis' Artistic Director. "The Wallis is a home for artists and audiences alike who want to explore, celebrate and embrace creativity. L.A. Dance Project is a perfect partner that aligns with these aspirations."
The Official Sponsors of The Wallis' 2017/18 Season include: Delta Air Lines (Official Airline Sponsor), Montage Beverly Hills (Preferred Hotel), Meridith Baer Home (Official Décor Sponsor) and Mercedes-Benz of Beverly Hills (Official Automotive Sponsor).
For the complete listing of all Dance @ The Wallis programs visit TheWallis.org/Dance.
TICKET INFORMATION:
What:
L.A. Dance Project
Wallis Annenberg Center for the Performing Arts
Bram Goldsmith Theater
9390 N. Santa Monica Blvd, Beverly Hills, CA, 90210
When:
November 2 – 4, 2017 at 7:30pm
Tickets:
Single tickets: $45 – $125 (prices subject to change)
Online – TheWallis.org/LADP
By Phone – 310.746.4000
Box Office – Wallis Annenberg Center for the Performing Arts Ticket Services
9390 N. Santa Monica Blvd, Beverly Hills, CA, 90210
Press Contacts:
Sarah Jarvis, The Wallis Communications Manager
310.246.3800| sjarvis@thewallis.org
Gary W. Murphy, The Wallis Public Relations Consultant
310.914.0178 | gmurphypr@gmail.com