Big Bear, Snow Summit Mountain Resort Ski Feature, Alpine Slide, Dynasty Restaurant- January 2018

We recently visited big bear and snow summit for a day each of skiing.  Despite the lack of snow so far this year, the conditions were not bad at all with sunny skies and some very nice runs off all the lifts at the bottom of each resort.
Snow summit offers more intermediate terrain with beautiful views of big bear lake.  There is a family and kid area with some easier runs.   This mountain is a great way to start your trip and even warmup before hitting bear mountain the next day.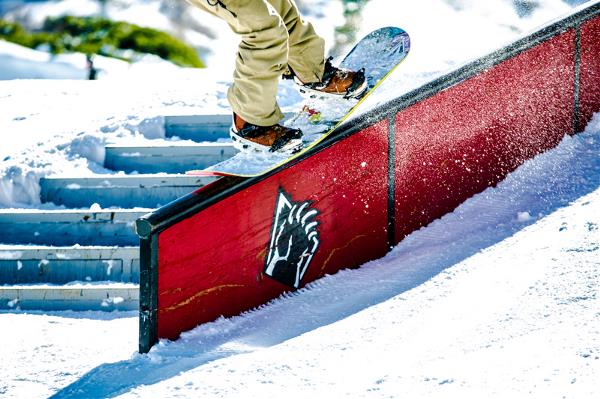 Bear mountain offers more advanced runs than summit especially when all the lifts are open.   I do recommend the kid area at bear mountain even more than summit as the runs  are longer yet still calm.   Your ski ticket works at both mountains which are very close to one another 5-10 minutes driving if you want to experience both on one day.
The drive was not bad at all about 2 and 1/2 hours from LA without traffic and no road conditions due to weather or snow.  Definitely worth the visit and suggested mid week to avoid the weekend crowds and lines.   More at www.bigbearmountainresort.com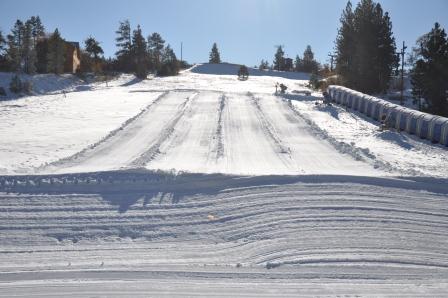 One must stop during your visit is Alpine Slides.  They offer a variety of entertainment. we started with their fun alpine slide in your little car that you maneuver down the track after taking the lift up.
Adjacent is the snow play area as you grab a tube and ride down yourself or holding friends/family like a train or double down the hill.   Walk over to the go carts that are family friendly as you drive around the little track for approx 5 minutes.  End with some mini golf and arcade games inside.   Wow, lots of fun.
"Take a break from the TV coverage, and enjoy the spirit of the Olympics right here in Big Bear," said Alpine Slide at Magic Mountain Assistant Manager Julie Eubanks.
Alpine Slide at Magic Mountain is a key winter facility that offers families an opportunity to enjoy the spirit of the Winter Olympics with a fun toboggan run and snow-packed tubing hills. Even though snow tubing is not an Olympic sport; it does have a similar feeling as going downhill on a bobsled. Folks can create a chain of multiple people on inner tubes to create teams of two, four or even more. Night tubing is available on Friday, Saturday and holiday nights. Alpine Slide at Magic Mountain also has a toboggan run that resembles the luge event. Riders of all ages navigate their own individually controlled sleds down a quarter-mile long cement track with high-banked turns and long straight-aways. Each sled is equipped with Teflon runners, ball bearing wheels, control handle and brakes. Other options for fun at Alpine Slide include an 18-hole miniature golf course, go-karts and video games.
At the end of the day, after a fun day on the slopes, wind down at the comfort of one of Big Bear's choice lodging accommodations. Settle in with a cup of hot cocoa, fire up the Jacuzzi, sit next to a crackling fire and watch America's athletes compete at the 23rd Winter Olympic Games in Pyeongchang.
Alpine Slide at Magic Mountain is open daily for snow tubing, the toboggan run, mini-golf and go-karts from 10 a.m.- 4 p.m. Night tubing is every Friday, Saturday and holiday nights from 5 p.m. to 9 p.m. Alpine Slide at Magic Mountain is located at 800 Wildrose Lane (just off Big Bear Blvd.). For more information call 909-866-4626      www.alpineslidebigbear.com
Make it easy and tent your equipment at Goldsmith's in town. Super friendly and accommodating, they will fit you up and get you out in no time after you fill out the waivers. They offer some great rental options and I even recommend trying ski blades one day as not every rental shop has them. Tons of fun and safer than bigger skis.   They take your level up a notch and are much easier to turn and stop.     More at www.goldsmithsboardandski.com
Our dining recommendation is the same when we visited in the summer.  The fantastic "Dynasty" Chinese restaurant. The owner Barry is super hospitable and welcoming.  Some great dishes included the beef and broccoli, chicken chow mein and seafood entree with shrimp, calamari and scallops.  Start with some sizzling rice soup and potstickers and you will enjoy your fabulous meal.