Visiting the San Remo Hotel and The Lodge at the Presidio in San Francisco- January 2019
Lodging: San Remo Hotel
We loved the cozy, family friendly hotel located about 10 minutes walking to fisherman's wharf.  The staff was very helpful with directions and check in. The feel is kind of like a bed and breakfast but they don't serve food. They are nice to store any leftovers in their refrigerator and allow you to use their microwave oven.  The rooms are clean and a bit themed with pictures and decor.
The beds are comfortable and all bathrooms and showers are shared by all guests.  The hotel has been around over 100 yrs and the convenience, location, affordability, service and staff make this a great place to stay.  Other amenities include a washer and dryer, water dispenser, coffee, tea and some treats.  Plenty of maps, brochures of what to do and free WiFi are included.  There are no phones or TVs in the rooms but there are some quaint sitting and shared reading places. If you are looking for a more home feel place near Fisherman's Wharf, this is your place.  I have stayed there multiple times for a good reason.  They are very accommodating and a more relaxed feel than the big chain hotels.  The Powell- Mason cable car Stop is 2 blocks away.  Another must is to take the cable car. Besides getting you around, it is the most fun transportation.  We took he Powell Mason line from near our hotel (San Remo) and headed up to Union Square.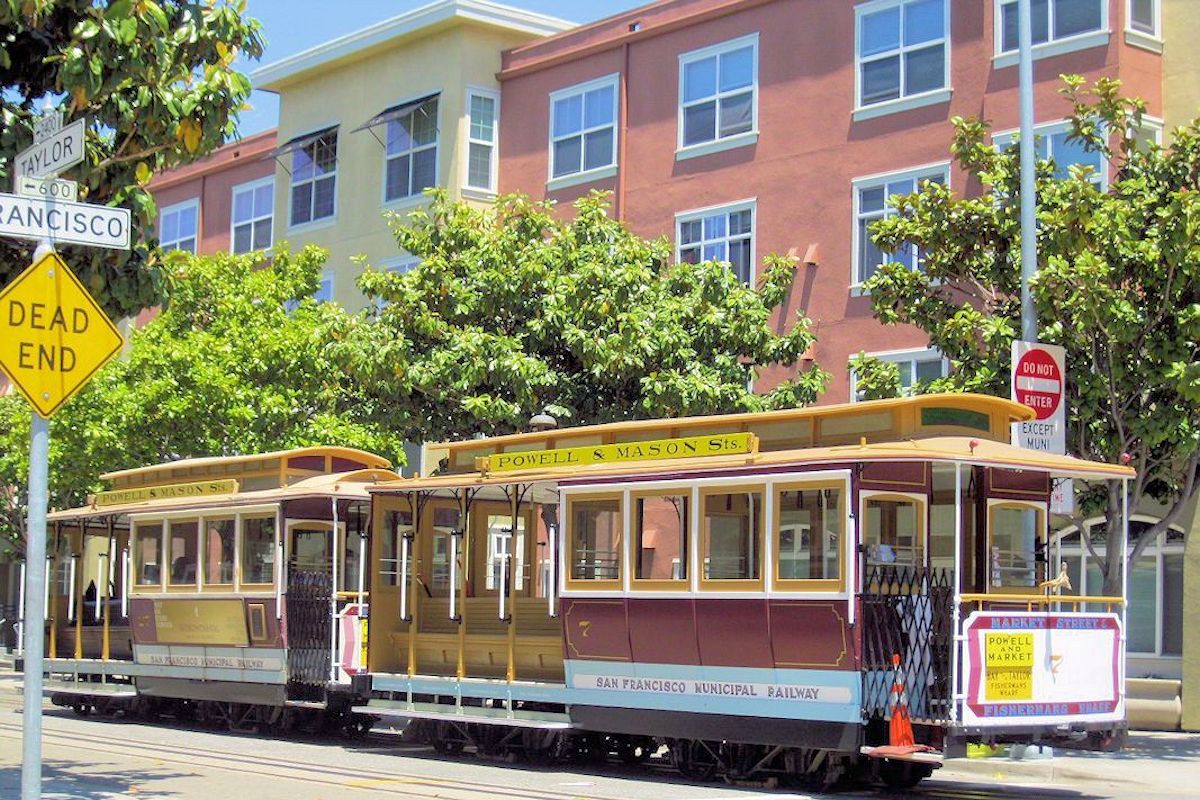 The Lodge at the Presidio: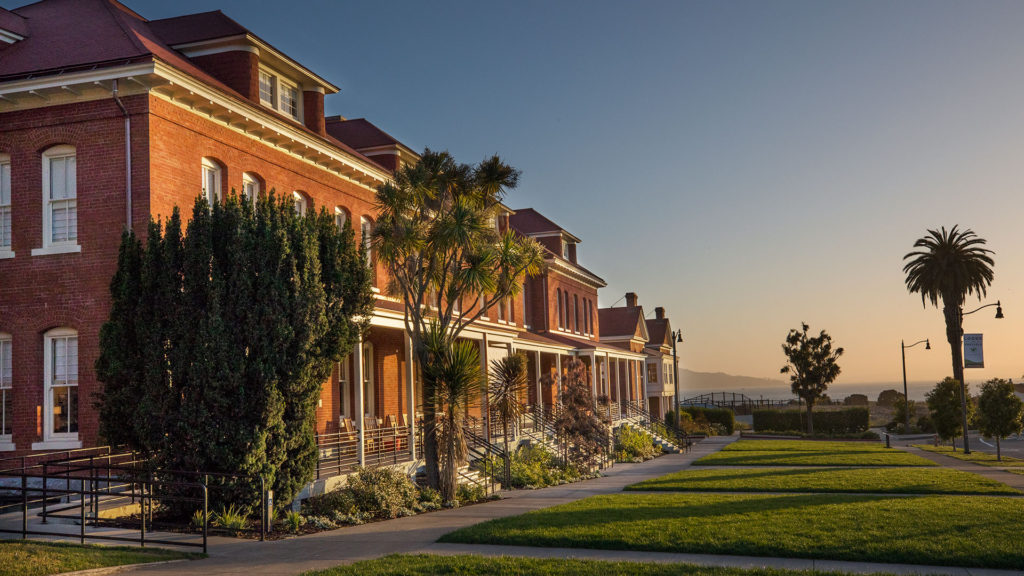 This place was extraordinary and a treat as we stayed there one night. The views of the Golden Gate Bridge and city in the background are breath-taking. Take a walk nearby on one of the trails and enjoy the open fresh air. Visit the YMCA for a workout or swim, The Walt Disney Family Museum next to the Lodge and the House of Air trampoline park. All fun things to do in the area. The Lodge was beautiful and the staff was friendly. The room was spectacular with a spacious area, separate sitting space and upscale décor. The high end Lodge is a great stop on your next visit to the city.