Universal Studios Hollywood- A definite must visit when in Los Angeles, January 2023
It's been many years since I've visited Universal Studios and it was a great day full of activities and attractions. Walking around seeing all the cool city like buildings, characters and other themed decor places, this iconic amusement park is definitely worth a visit. Our top highlights were the Waterworld show, which was very engaging, interacting, funny & exciting. The Mummy ride took me off guard with a huge fast blast that was extreme excitement; Jurassic World ride is always a blast and you're destined to get wet with some of the drops including the last two but super fun; the tram ride is not to mess as it is floors and explains all the beauties of universal with the back lots and past movies. If it is a busy day, I highly suggest upgrading your ticket to the express pass ($80 more). Best to come mid week to enjoy more of the attractions with it being less crowded. Plenty of dining, shopping, entertainment options to choose from.
Go behind the scenes of a real working movie studio!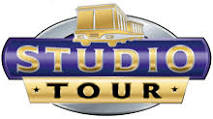 Approximate Run Time: 60 minutes
The Studio Tour is included with park admission.
Visit 13 city blocks on 400-plus acres of historic studio lot in the largest set construction project in studio history, built with creative consultation from Steven Spielberg himself.
You'll laugh along with comedian Jimmy Fallon, the video host of the Studio Tour. The star of "The Tonight Show Starring Jimmy Fallon" introduces entertaining clips seen on HD monitors in the trams to augment the live Studio Tour guide narration.
New in 2022, now you can see the original Jupiter's Claim set from Jordan Peele's latest horror epic, NOPE, in an exclusive behind-the-scenes look.
Plus, Telemundo's Carmen Villalobos takes on a new leading role as the video host of our Spanish-language Studio Tour. The new vignettes provide entertaining insights for guests designed to complement the live narration provided by expert Studio Tour guides.
Overall a great time with many other rides, sites & interesting shows to see. More at https://www.universalstudioshollywood.com