Elemis Resurfacing Facial at Bliss Spa W Hollywood is highly recommended (10/10)
INTRODUCING THE ELEMIS TRI-ENZYME RESURFACING FACIAL AT BLISS SPA W HOLLYWOOD HOTEL – RELAX AND REJUVENATE YOURSELF…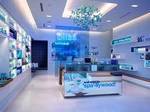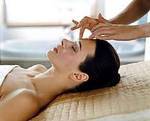 Ever wonder how some people achieve glowing skin and a youthful appearance? Welcome to the Elemis Tri-Enzyme Resurfacing Facial at Bliss Spa W Hollywood Hotel. Founded in 1996, Bliss is well known for its clever branding and creative packaging of products and services. With 20 spa locations worldwide and 16 locations within W Hotels, Bliss offers its patrons a full-service spa treatment for those on the go ranging from facials, body scrubs and massages for both men and women.
Lisa and I were able to experience just how blissful the Bliss Spa at the new W Hollywood Hotel could be. Greeted by charming, friendly staff members as you enter the facility, you are then guided to a men's and/or women's holding room where you can change, slip into your cozy robe and spend some time for yourself – take a steam in their built in steam room or simply have a light beverage while you wait for your treatment. Clean and quite comfortable, we were then introduced to our facialist Tricia, who led us to a dimly lit room with soothing music to get us ready for the ultimate facial experience.
Once the facial had started, the technician was quite thorough in how the process works using an array of Elemis washes, masks and fragrant cleansers. The Tri-Enzyme Resurfacing Facial stimulates the natural exfoliation of the top layer of skin to reveal all your inner beauty underneath, resurfacing your skin up to 75% after one treatment. The facial itself was light and refreshing, especially for sensitive skin which can be an issue for some. Scents of papaya, peppermint and florals like frangipani monoi are prominent throughout the room. The treatment also introduced a special foot and arm massage using the intoxicating Japanese Camellia oil that leaves the skin silky smooth – this product is amazing and good for daily use.
The 50-minute process for the Elemis facial was overall an enjoyable experience both rejuvenating and hydrating. Now after a few days, I have had quite a few friends and strangers ask me what my age was or if I had recently gone tanning because my skin looked even, youthful and radiant. That's always great to hear when you're in your late-thirties.
Elemis has created a series of perfect boxed gifts ranging from $45.00 – $350.00 and include products to fit your needs – a mix of oils for the skin and scalp, lotions, facial cleansers, eye creams and moisturizing products and 2 men's gift sets for those that are frequent travelers or simply want to continue the ultimate grooming experience.
Elemis products can be purchased at www.timetospa.com/elemis, www.blissworld.com or selected stores and salons nationwide