Chef Eric's Culinary Classroom-Cooking Classes November 2013
We had a great culinary cooking experience with the menu below at Chef Erics Culinary Classroom in West Los Angeles earlier this month. This a great place for a date night or to take cooking classes.  Chef Eric provides a huge variety of all types and styles of cooking classes.  After you help prepare the food, you get to eat it right there while learning cool techniques and information to make you a better chef at home. Don't miss out on a fabulous learning and dining experience with great food, atmosphere and other people that share the similar interest.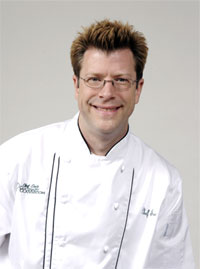 Couples Date Night Dinner 1                       
Enjoy the meal and socializing at a table romantically set with candles.  Recipes include:

·

        

Beef Tenderloin Filets with Red Wine and Mushroom Ragout

·

        

Grilled Polenta with Parmesan Cheese

·

        

Sautéed Chicken Breast Stuffed with Prosciutto, Spinach and Boursin Cheese

·

        

Pilaf-Style Long Grain Rice with Garlic and Thyme

·

        

Fallen Chocolate Soufflé Cake with Homemade Whipped Cream
BRING SOME

WINE AND A DATE

AND HAVE FUN LEARNING AND COOKING TOGETHER

PERFECT FOR YOUR SPECIAL OCCASION – A GREAT

Gift IDEA For your friends and family

THE TABLE IS SET WITH TABLECLOTH AND CANDLES FOR YOUR ROMANTIC DINING
The classroom is located at the address below and you can see more info about all the classes, schedules and fees on their informative website.
2366 Pelham Avenue, Los Angeles, CA 90064