Must Visit Attractions including Aqua Zone Scuba Diving, Activities, Bike Rental in Oahu, Hawaii- November 2016
Aqua Zone Scuba Diving and Snorkeling Center
This is a Scuba diving adventure and snorkel center located in Waikiki. They offer Scuba diving tours for certified and beginner divers. You can also go snorkeling off the boat. Great dive trip for the beginner or rusty diver that just wants to stay shallow and enjoy the reef life.
On this dive trip, you will see sea turtles, a huge variety of tropical fish, many endemic to Hawaii, octopus, moray eels, sting rays and other abundant marine life. Expect to dive up to  40′ (12m).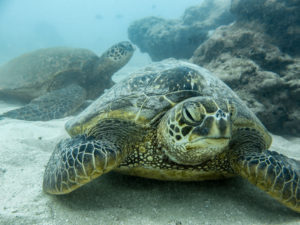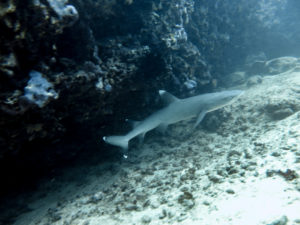 On this trip, we started with a pool session prior to the dive to get comfortable breathing underwater.  If you are really adventurous you can try the shark cage scuba adventure. We were beginners so we did the introductory dive which started at a pool at the Marriott Hotel, our diving instructor Christina was very thrilled to make sure we knew what we were doing.
We then had a short break before heading back to the boat, we went for two tank dives with our first one capturing many sea turtles as you can see. Many beautiful fish and Coral as well. We then went to a second location for a second dive where we saw more fish and small sharks.  No we didn't feel in danger.
Aqua Zone Scuba & Snorkeling Center
Shop located at the Waikiki Beach Marriott Resort & Spa
2552 Kalakaua Ave Honolulu, HI 96815
Ocean corner, behind Harley Davidson Shop
808-923-3483
Daily Boat Diving Adventures – Beginner Diving Adventures – Sea Turtle Snorkel Adventures – PADI Courses –  Hammerhead Dive Club –  Air Fills – Tank Rentals –  Spear Guns & Accessories
Snorkel & Scuba Equipment Sales – (Suunto, Aqua Lung, Scuba Pro, Oceanic)
FREE Pool Lesson!
Only Aqua Zone offers you a pool session prior your ocean dive to learn & practice your underwater skills to
ensure your ocean experience is the safest and most comfortable it can be.
Our professional instructors will teach you the skills needed to make your ocean dive a successful one.
We take only 4 divers per instructor for your safety & comfort.
Christine did a great job showing us around and capturing some fabulous photos. This tour is a must visit whether you have ever gone scuba diving or not. The other gal named Alexa was also very helpful. Boat leaves around 10:30AM and comes back at about 3PM. We had a fabulous time and a highly recommend this tour. www.aquazonescuba.com/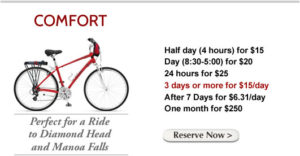 If you are staying in Waikiki and want a great way to get around without having a car, rent a bike from Hawaiian Style Rentals at www.hawaiianstylerentals.com The staff and service were outstanding with a variety of bikes depending on your level, preference and where/how far you are going. Brad, the manager will make you feel comfortable and everyone there was personable and friendly. They are located at 5566 Lemon st across the street from the Honolulu Zoo, which is a great place to spend a few hours.  It is large enough to see most all popular animals and the setting is beautiful with big trees conveniently located next to the beach.  The parking is easy and only $1 per hour there.
Other attractions if you have time that we highly recommend- The Waikiki aquarium is a must as I have been to many aquariums all over that are even much bigger but don't remember seeing as many different,  beautiful fish that are so colorful.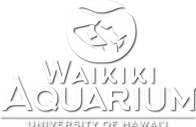 THE AQUARIUM-A must stop place in Honolulu, small in size but an extraordinary variety of colorful fish. Affordable and family friendly, worth to visit. The aquarium is inside and outside where you can see a Seal playing and giant multicolor Clams that you've never seen before. They offer free parking and very conveniently located near the beach. This is one of our favorite attractions. www.waikikiaquarium.org
Visit and hike Diamond Head located not far from the zoo.  You can even bike there if you want a great workout.  The views are spectacular when you get to the top which is a mile or so up and takes approx 30-45 min depending on your pace once you start from the park entrance.
Another must hike is Monoa Falls but you will need a car to get there.  This rain-Forrest walk is not difficult at all as kids can even go with an amazing water fall at the end of the approx 1-1.5 mile hike.
Also a car ride away is Hanauma Bay natural reserve on the east side of the island where snorkeling is fantastic. Get there early as the parking lot fills up.
Lastly, check out the dole plantation for a nice time and enjoy some of their attractions like the train, maze and of course, pineapple juice. www.doleplantation.com
Looking for great music in the evening, check out the Blue Note next to the Hula Grill with continuous live bands and concerts.  We saw the Yardbirds there and for more info and a calendar of future shows, go to www.bluenotehawaii.com