Visiting Carlsbad- Lodging at the Sheraton and Carlsbad Inn, Legoland, San Diego Zoo Safari Park-Dining at Kings Fish House, Norte, Daily News Café, Café Elyse- December 2016
Visiting Carlsbad- There are 2 places to stay that I highly recommend when visiting Carlsbad, California. They are the Sheraton Carlsbad Resort and Spa and the Carlsbad Inn Beach Resort.
The Sheraton Carlsbad Resort and Spa has its own private entrance about 5 minutes from the hotel into the park.   You cannot get more convenient than that.
The spacious beautiful room and wonderful amenities/service make this an ideal place to stay.  They have a year round heated pool, fitness center and onsite dining at Twenty/20 restaurant.  The hotel was very thoughtful setting up a little tent area for one of my little daughters to sleep while the other slept in the pull out sofa couch bed.   The breakfast was wonderful and the staff was very helpful. Don't' miss the buckwheat pancakes, oatmeal or egg white frittata.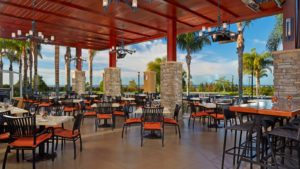 Located in the coastal community of Carlsbad just north of San Diego. The resort sits alongside The Crossings Carlsbad golf course.  They offer a private entrance to LEGOLAND® California Resort, our world-class Ocean Pearl Spa, and delectable California Coastal cuisine at Twenty/20 with a large outdoor patio and panoramic Pacific Ocean views.  5480 Grand Pacific Drive, Carlsbad, CA, 92008 Phone: (760) 827-2400   •  Hotel Reservations: 888-627-8134 www.sheratoncarlsbad.com
The Carlsbad Inn Beach Resort was located in downtown close to many restaurants and the beach.
The weather didn't accommodate us very well to visit the beach but the hotel was great.  The staff and service were helpful.  We really enjoyed the large room with the king bed and pull out sofa bed.  They had a very nice fitness center with an adjacent bike rental.  They also had a heated pool and we will have to come again to visit the beach. The Inn is steps from the Pacific Ocean with miles of pristine beach, the Carlsbad Inn Beach Resort & Hotel is a peaceful destination resort within the charming coastal Village of Carlsbad, California.  The resort offers beautiful boutique hotel accommodations, condos and vacation rentals for relaxing family vacations, romantic getaways, business trips, corporate meeting and group retreats on the breathtaking Southern California coastline.
3075 Carlsbad Blvd, Carlsbad, California 92008
Reservations: 1-800-235-3939 Contact: 760-434-7020     www.carlsbadinn.com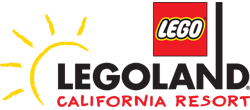 The biggest attraction is LEGOLAND full of great rides, shows, mini cities made of legos and much more.  They have interactive characters and plenty of fun for kids and adults of any ages.
https://www.legoland.com/california/
Though not in Carlsbad but only about 20 miles away is the San Diego Zoo Safari Park.
What a fabulous unique visit where you take an approx. 25 min tram ride into the wildness like you are in a real safari.  Of course you have to walk a bit like a regular zoo to see many other animals.  There are shows and upgraded tours.
Definitely a must visit.    http://sdzsafaripark.org/
The Museum of Music Making is worth the visit if you are into music.  From antique and unique instruments to hands on playing, this place is great.  Try playing guitars, drums, keyboards or other unique instruments with or without any experience as it is fun and interactive. Visitors Service Specialist Bill from the museum goes out of his way to make sure guests have a great visit.  
https://www.museumofmakingmusic.org/
Dining:

Our favorite place was King's Fish House. The high quality of fresh seafood and excellent service by Alex, our waitress, was just outstanding.  Start with the delicious steamed clams and a bowl of clam chowder.  The warm, salted edamame and grilled artichoke with pesto dipping sauce were also fantastic.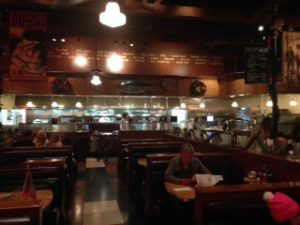 For entrees, my daughters loved the kid's salmon and hard to find coated sand dabs white fish. I went for the steamed King Crab with one of the best huge baked potatoes I have ever had along with the grilled asparagus.
Everything was just so tasty and the cozy booth and fantastic casual atmosphere made Kings Fish House a Must Visit.   They change the menu daily and this is the real deal.  The general manager Jeff was so hospitable and everyone there made our dining experience wonderful.  End with the butter cake with vanilla ice cream.
More at     www.kingsfishhouse.com/carlsbad
Adjacent to the Carlsbad Inn were some great dining options in the same parking lot mall area. On the same property is Norte Mexican restaurant serving up tasty burritos, tacos and fajitas.
The place is very spacious and the service was excellent.  They have choices of pork, beef and chicken or try the grilled Mahi Mahi with sides of black beans and rice.  It was a great dinner and then being able to walk right back to our room right next door.
http://nortemexicanrestaurant.menutoeat.com/
We highly recommend 2 places for breakfast. One is The Daily News Café in the same parking lot and the other is Café Elyse across the street.
The Daily News Cafe serves a wide variety of pancakes, crepes, egg dishes/omelets, cinnamon French toast, Belgium waffles and world famous sticky buns and cinnamon rolls.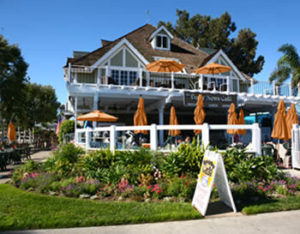 Just a fabulous place to come in to start the day as you will see as it was very popular.  http://dailynewscafe.com/
Café Elyse also serves a great breakfast French style.
The owner is from Paris so you will get fresh daily croissants among many other tasty pastries.  The spinach and cheese quiche was incredible and my top choice as you don't see that too often.  Other popular dishes include the stuffed French toast, egg and omelets.   The have a huge selection of teas as well.   The manager Sierra and the staff were so helpful and welcoming.   They also serve lunch so make this a must stop when in town.
https://www.facebook.com/cafeelysa/
For more info on your next trip to Carlsbad, go to www.visitcarlsbad.com