Kings Fish House in Carlsbad has the best, freshest fish we highly recommend- December 2016
Our favorite dining experience in Carlsbad was King's Fish House. The high quality of fresh seafood and excellent service by Alex, our waitress, was just outstanding.  Start with the delicious steamed clams and a bowl of clam chowder.  The warm, salted edamame and grilled artichoke with pesto dipping sauce were also fantastic.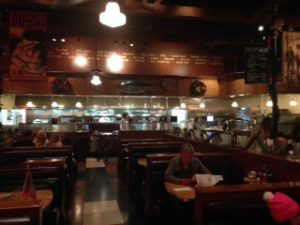 For entrees, my daughters loved the kid's salmon and hard to find coated sand dabs white fish. I went for the steamed King Crab with one of the best huge baked potatoes I have ever had along with the grilled asparagus.
Everything was just so tasty and the cozy booth and fantastic casual atmosphere made Kings Fish House a Must Visit.   They change the menu daily and this is the real deal.  The general manager Jeff was so hospitable and everyone there made our dining experience wonderful.  End with the butter cake with vanilla ice cream.