Bulldog Skin Care for Sensitive Skin- March 2017
Bulldog Skincare For Men- For Tough Guys With Sensitive Skin
I recently tried and love all of these Bulldog products.  I have sensitive skin and it is hard to find something that doesn't make my skin flare up.   Bulldog carries other lines too for non-sensitive skin but I highly recommend checking them out.
Sensitive skin can manifest itself through irritation, redness, dryness or tightness. UK's award winning skincare brand, Bulldog Skincare For Men, have launched a Sensitive line, which is fragrance free and has been designed to minimize irritation and calm redness.
Key Ingredients: Each product in the Sensitive line contains:
Baobab- Baobab oil pressed from the seeds of the baobab fruit, which grows across South Africa. The rural people who harvest the fruit are supported through training on sustainable harvesting techniques, hygiene and quality management. Oat Oil- Grown and harvested in the UK, oat oil has high levels of omega-6 and 9 essential fatty acids. Canadian Willow Herb- A unique plant from the Northern Canadian prairies, which has developed strong phytochemical properties to survive the harsh climate.
Sensitive Moisturiser (MSRP $10.49 3.3fl.oz) will hydrate the skin without leaving a greasy or sticky residue.
Sensitive Face Wash (MSRP $7.29 5fl.oz) 88% of our consumer testers agreed that this face wash wasn't at all drying and 86% noted that it left their skin feeling refreshed.* Non-stripping and cleansing is what you need in a face wash.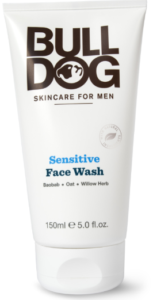 Sensitive Shave Cream (MSRP $7.29) designed for a smooth and close shave, our Sensitive Shave Cream also has glycerin.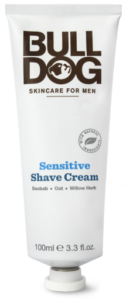 Sensitive Aftershave Balm (MSRP $7.99) is exactly what sensitive skin needs after shaving. 100% of our testers felt it left their skin feeling moisturised after 2 weeks of use.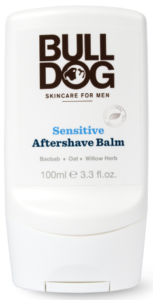 Retailers: Target, Walgreens, CVS, Meijer and Whole Foods Market