The Wallis Presents Musical Tribute Henry Mancini, April 1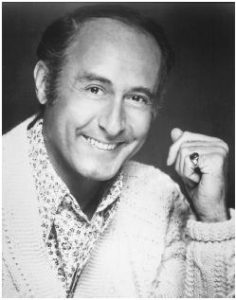 (Gerry Furth-Sides) Tickets are now on sale for Mancini Delivered at The Wallis,  Saturday, April 1, 2017 presented by Ginny Mancini and the Mancini Family to Benefit The Wallis' Artistic, Educational and Outreach Programs.
Just writing about this lovely man is a pleasure.  Just his name inspired his music from the "Hatari" film to dance in my head.  For anyone who remembers a film by the melodies they carry out of it with them, Henry Mancini is more than a gem.  He is the composer who has done most to make this happen.  It took me years to track down the DVD from "Two for The Road,"  which was as integral a part of this Audrey Hepburn-Albert Finney film as the actors and unique format.
The evening at the Wallis Annenberg Center for the Performing Arts honors the musical legacy of Henry Mancini, one of the world's greatest composers, conductors and arrangers. From "Moon River" to "The Days of Wine and Roses" to the "Peter Gunn Theme," the music of Henry Mancini has helped define American film and television soundtracks for nearly five decades, and earned the legendary composer four Academy Awards, twenty Grammy Awards and numerous other honors, including a U.S. Postage Stamp.
Julie Andrews co-hosts the star-studded tribute featuring performances by  Patti Austin, Kristin Chenoweth, Clint Holmes, Quincy Jones, Dave Koz, Monica Mancini, Matthew Morrison, Robert Wagner, John Williams and the Henry Mancini Institute Orchestra conducted by Chris Walden. Co-Chairs include David C. Bohnett, Quincy Jones and Monica Mancini.
The evening both  honors Henry Mancini and also celebrates Ginny Mancini and the Mancini family with a special performance by the Henry Mancini Institute Orchestra from the Frost School of Music at the University of Miami, their first LA appearance since their move to Florida.
Mancini Delivered will consist of three acts that will showcase the Mancini musical legacy, and the historic building:
Act I: Mancini, Martinis & More
A strolling reception in the Jim and Eleanor Randall Grand Hall and Promenade Terrace that features Mancini inspired craft cocktails, eclectic entertainment and Wolfgang Puck culinary delights.
Act II: Mancini, Music & Magic
Julie Andrews will co-host a star studded tribute on the Bram Goldsmith stage, featuring performances and presentations by Patti Austin, Kristin Chenoweth, Clint Holmes, Quincy Jones, Dave Koz, Matthew Morrison and Robert Wagner. Chris Walden will lead the Henry Mancini Orchestra with a special appearance by John Williams in this unique Los Angeles experience.
Act III: Mancini Reimagined
Seasonal Wolfgang Puck desserts and champagne reception  on the Promenade Terrace featuring the art and music of Henry Mancini reimagined by emerging innovative artists.
Benefactor Packages and single tickets are now available starting at $500.  For more information about Benefactor Packages or to purchase tickets, visit TheWallis.org/Mancini, call 310.746.4000, or stop by in person at the Wallis Annenberg Center for the Performing Arts Ticket Services located at 9390 N. Santa Monica Blvd., Beverly Hills, CA 90210. Ticket prices subject to change.
About Henry Mancini (1924-1994)
Henry Mancini was one of the most versatile talents in contemporary music. The Mancini name is synonymous with great motion picture and television music, fine recordings and international concert performances. During his lifetime, Mancini was nominated for 72 GRAMMY® Awards, winning 20. He was nominated for 18 Academy Awards® winning four, honored with a Golden Globe® Award and nominated for two Emmy® Awards.
Mancini created many timeless film scores including Breakfast at Tiffany's, The Pink Panther, The Days of Wine and Roses, Hatari!, Charade, Victor/Victoria, 10, Darling Lili, Arabesque and The Glass Menagerie. He also wrote for a number of television films and mini-series including The Thorn Birds and The Shadow Box, as well as television themes including "Peter Gunn," "Mr. Lucky," "NBC Election Night Theme," "Newhart," "Remington Steele" and "Hotel." Mancini recorded more than 90 albums with styles varying from big band to jazz to classical to pop, eight of which were certified gold by The Recording Industry Association of America®.
Born in Cleveland, Ohio on April 16, 1924, Mancini was introduced to music at the age of eight by his father, Quinto, an avid flutist.  After graduating from high school in 1942, Mancini enrolled in New York's Juilliard School of Music but his studies were interrupted the next year when he was drafted, leading to overseas service in the Air Force and later in the infantry.
In 1946, Mancini joined The Glenn Miller-Tex Beneke Orchestra as a pianist/arranger.  It was there that he met the future Mrs. Henry Mancini, singer Ginny O'Connor, who was one of the original members of Mel Torme's Mel-Tones.
In 1952, Mancini joined the Universal-International Studios music department.  During the next six years, he contributed to over 100 films, most notably The Glenn Miller Story (for which he received his first Academy Award® nomination), The Benny Goodman Story and Orson Welles' Touch of Evil. Mancini left Universal-International in 1958 to work as an independent composer/arranger.  Soon after he scored the television series "Peter Gunn" for writer/producer Blake Edwards,  a fond relationship that lasted over 30 years and produced 26 films.
Mancini was an in-demand concert performer conducting over 50 engagements a year, resulting in over 600 symphony performances.  Among the symphony orchestras he conducted were the London Symphony Orchestra, the Israel Philharmonic, the Boston Pops, the Los Angeles Philharmonic and the Royal Philharmonic Orchestra.
He appeared in 1966, 1980 and 1984 in command performances for the Royal Family. Mancini collaborated with many noted artists such as Sir James Galway, Johnny Mathis, Luciano Pavarotti, Doc Severinsen and Andy Williams.
A leading philanthropist for the arts, Ginny Mancini, her children Christopher, Felice and Monica, have kept the legacy of Henry Mancini intact not only through his music but also by supporting arts education and outreach programs throughout the country.  Composer and conductor Jack Eliot, a good friend of Mancini, founded the Henry Mancini Institute at UCLA to honor that legacy.(For information, please see: (www.miami.edu )
For more information about The Wallis, please visit: TheWallis.org.
TICKET INFORMATION:
What:
Mancini Delivered
A Musical Tribute in Three Acts to Ginny & Henry Mancini
to Benefit The Wallis' Artistic, Educational and Outreach Programs
Where:
Wallis Annenberg Center for the Performing Arts
Bram Goldsmith Theater
9390 N. Santa Monica Blvd, Beverly Hills, CA, 90210
When:
Saturday, April 1, 2017 at 6:30pm
Tickets:
Single tickets available starting at $500
Benefactor Packages Available
Online – TheWallis.org/Mancini, at the box office or by Phone – 310.746.4000