Grand Marque Champagne Tasting by Wallys Wines at Le Merigot Hotel on June 4th, 2017- Preview, Tickets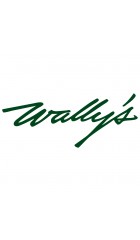 Sunday, June 4, 2017, 5-8pm
Le Merigot Beach Hotel – 1740 Ocean Avenue, Santa Monica, CA 90401
$175 per person / $250 after June 1st
Event #171571 Charitable Service #R5187
THE SOUTHLAND'S #1 WINE AND FOOD EVENT OF THE YEAR!
The eagerly-awaited Grande Marque Champagne Tasting fund-raiser reaches a milestone this year, as it will attain "Silver Anniversary" status! Yes, an amazing run of 25 years that has resulted in Wally's being able to raise more than $1 million for deserving local foundations and non-profit organizations. We are pleased to return to Le Merigot Hotel in Santa Monica, where once again a banquet of nearly 100 Champagnes and sparkling wines will be poured, including Dom Pèrignon, Krug, Salon and Cristal, alongside signature dishes offered from nearly 20 leading restaurants. Our friend Chef Celestino Drago marks his 25th consecutive appearance, this time with his new Drago at the Petersen Museum. Also set to join us: Baldoria, Cézanne at Le Merigot, Chinois on Main,
Hinoki & The Bird, Kali, Locanda del Lago, Mélisse, Michael's, Montage Beverly Hills, Pastina, The Belvedere
at The Peninsula Beverly Hills, The Tea Room, Tierra Sur, SALT at Marina del Rey Hotel, Wally's Beverly Hills and Wexler's Deli.
Additional taste treats will include Calvisius Caviar, delicacies from Wally's Cheese Box, Bar Cacoa Chocolates and La Colombe Coffee. The David Arana Quartet's live music will again set the tone for a lively evening, while a silent auction will present a number of unique wine-buying opportunities, along with special tours,
tastings and overnight accommodations.
Proceeds raised for this event will benefit Food on Foot and the Santa Monica/Malibu Education Foundation.
Last year a record $50,000 was donated to our beneficiaries.
Sign up today to help us reach an even higher total this year!
Special Grande Marque room rates are available at Le Merigot – phone 1-888-539-7899 – request
"Wally's Grande Marque event group rate," and a $409 Superior Room will be yours for only $309 (plus tax).
Must book by May 15, 2017.
TO SECURE YOUR ADMISSION CALL US AT (310) 475-0606
2107 WESTWOOD BLVD LOS ANGELES, CA 90025 PHONE: 310-475-0606 FAX: 310-474-1450