Sundance Now Original TV Series, May 24: A MORE PERFECT PATRIOT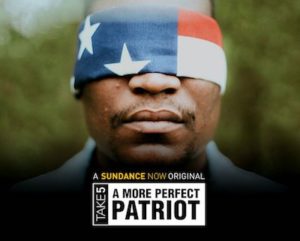 (Gerry Furth-Sides)  Take 5 S2 (2017): A MORE PERFECT PATRIOT Sundance Now Original series, is premiering May 24. The series of short documentaries covers hot topic political issues in a boundary-pushing exploration of modern patriotism, starring Van Jones and Nate Boyer.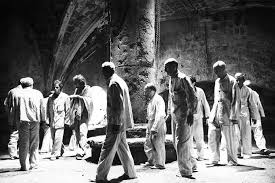 May 15
Midnight Return: The Story Of Billy Hayes & Turkey (2016) –A SUNDANCE NOW EXCLUSIVE
An exploration of the emotional and political power of film as seen through the lens of the blockbuster hit, MIDNIGHT EXPRESS when Billy Hayes, the real life subject, returns to Turkey thirty years after his daring escape from prison to face the nation still haunted by the film.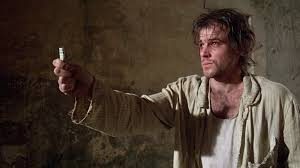 Director: Sally Sussman Morina
Cast: Billy Hayes
Awards: Cannes Film Festival (nominee)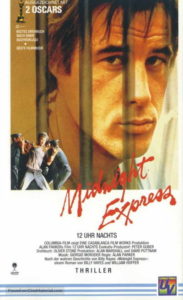 May 16
Midnight Express (1978) – SUNDANCE CURRENT EXCLUSIVE 
This classic  nominated for Best Picture Oscar hurtles out of the screen in breakneck speed with the same impact today as when it was first released in 1978.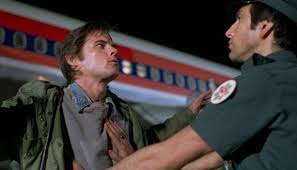 Oliver Stone's story-telling shines it is so pure and natural.  Stone earned an Academy Award for Best Writing, Screenplay Based on Material from Another Medium.
The film won Academy Awards for Best music, Original Score (Giorgio Moroder) and Best Film Editing (Gerry Hambling)
Alan Parker, Oscar- nominated for Best Director, and the cast turn in  equally compelling performances.   The internationally acclaimed film catapulted Brad Davis into instant stardom.
American  student Billy Hayes is caught making a college-try attempt to smuggle drugs out of Turkey. The Turkish courts  make an example of him, sentencing him to more than 30 years in prison. The filthy, harrowing prison starts with sadistic prison guard,  Hamidou (who was killed by a former prisoner at a cafe in real life).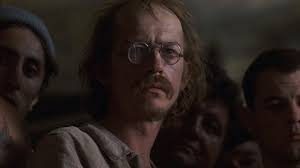 At the opposite extreme is soft-spoken John Hurt (Oscar nominee for actor in a Supporting Role) whose haunting performance has stayed with viewers now for close to 40 years.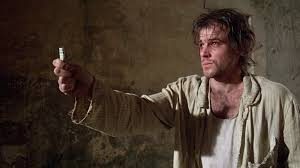 Hayes has two opportunities for release: the appeals made by his lawyer, his family, and the American government, or the "Midnight Express".  The surprise ending is indeed stranger than fiction and alone worth the price of admission.
Director: Alan Parker
Cast: Brad Davis, John Hurt, Irene Miracle, Bo Hopkins, Paolo Bonacelli, Paul L. Smith, Randy Quaid
Awards: Academy Awards, Golden Globes, BAFTA, National Board Of Review, Los Angeles Film Critics, etc
May 24
Take 5 S2 (2017) – A SUNDANCE NOW ORIGINAL
In TAKE 5: A MORE PERFECT PATRIOT, filmmakers explore the concepts of patriots and patriotism, touching on geopolitical conflicts and hot button issues including immigration, challenging one's government, and flag burning. Season two questions what and who is a patriot through complex narratives and vivid imagery.
Director: Jason Cohen, Jehane Noujaim, Keith Maitland, Kiran Deol, Razan Ghalayini, Jordan Ching
Cast: Van Jones, Nate Boyer
May 1
Amen (2002) – SUNDANCE CURRENT EXCLUSIVE 
During WWII SS officer Kurt Gerstein tries to inform Pope Pius XII about Jews being sent to extermination camps. Young Jesuit priest Riccardo Fontana helps him in the difficult mission to inform the world.
Director: Costa-Gavras
Cast: Mathieu Kassovitz, Ulrich Tukur, Ulrich Muhe
Awards: Cesar Awards, Lumiere Awards
Capital (2012) – SUNDANCE CURRENT EXCLUSIVE 
The newly appointed CEO of a giant European investment bank works to hold on to his power when an American hedge fund company tries to buy out his company.
Director: Costa-Gavras
Cast: Gabriel Byrne, Gad Elmaleh, Natacha Regnier, Celine Sallette
Awards: San Sebastian Film Festival
Junebug (2005)
Director: Phil Morrison
Cast: Embeth Davidtz, David Kuhn, Amy Adams, Alessandro Nivola, Matt Besser, Will Oldham
Awards: Academy Awards (nominee), Film Independent Spirit Awards, Sundance Film Festival, BFCA, Gotham Awards, National Board of Review, National Society of Film Critics, New York Film Critics, San Francisco Film Circle, etc
May 8
New Collection: That's Action (Allison's "Suns Out, Guns Out" promo)
The Baker (2007) – SUNDANCE CURRENT EXCLUSIVE 
A hit man has second thoughts about his career and seeks refuge from his boss by finding work as a baker in a rural Welsh village.
Director: Gareth Lewis
Cast: Damian Lewis, Kate Ashfield, Nikolaj Coster-Waldau, Michael Gambon
Awards: RiverRun International Film Festival
May 22
New Collection: Animated Worlds
The Point (1971) – ONLY ON SUNDANCE NOW
A father tells his son a bedtime story about young Oblio, who believes that having no point in the fantastical kingdom of pointed heads and things, still has a point.
Director: Fred Wolf (written by Harry Nilsson)
Cast: Ringo Starr, Dustin Hoffman, Paul Frees, Bill Martin
May 23
Waltz With Bashir (2008) – ONLY ON SUNDANCE NOW
An Israeli film director interviews fellow veterans of the 1982 invasion of Lebanon to reconstruct his own memories of his term of service in that conflict.
Director: Ari Folman
Cast: Ari Folman, Ori Sivan, Ronny Dayag, Shmuel Frenkel, Zahava Solomon
Awards: Academy Awards (nominee), Golden Globes, Cesar Awards, British Independent Film Awards, European Film Awards, Cannes Film Festival (nominee), DGA, IDA, BFCA, National Board Of Review, Cinema Eye Honors, National Society Of Film Critics, Los Angeles Film Critics, etc
May 30
GRADUATE FIRST (1978) – ONLY ON SUNDANCE NOW
A study of a group of young working class people in a French village, who are embarking upon adult life. The film follows the choices and decisions made for their futures.
Director: Maurice Pialat
Cast: Sabine Haudepin, Philippe Marlaud, Annick Alane, Michel Caron
JESS + MOSS (2011)
Director: Clay Jeter
Cast: Sarah Hagan, Austin Vickers, Haley Strode
Awards: Tallinn Black Nights, Ghent International Film Festival, etc