CENTER THEATRE GROUP HOSTS 50TH ANNIVERSARY CELEBRATION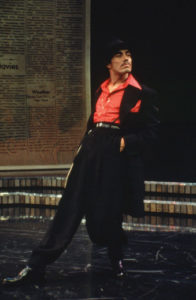 (Gerry Furth-Sides) The Center Theatre Group, Los Angeles' leading non-profit theatre company and one of the nation's preeminent arts and cultural organizations, announced today its 50th anniversary celebration to be hosted on Saturday, May 20, 2017, at the Ahmanson Theatre.
Joined by Co-Chairs Robert Greenblatt, Chairman of NBC Entertainment, and Sue Tsao, Center Theatre Group board member, the star-studded event features a one-night-only production from writer, director and producer Robert Egan, followed by dinner in downtown Los Angeles' Grand Park. The celebration will not only pay homage to 50 years of excellence, it will also spotlight Center Theatre Group's education and community outreach programs as well as its continuing role in creating new work and helping to define the role of theatre both in Los Angeles and beyond.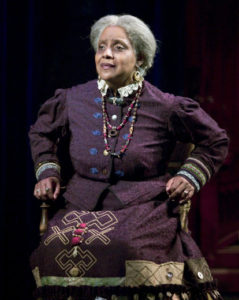 Honoring Center Theatre Group's past, present and future, the performance will draw from the many landmark productions that have been brought to life on its stages, and feature celebrated alumni such as Annette Bening, Matthew Bourne, Danai Gurira, Alfred Molina, Edward James Olmos, Phylicia Rashad and more to be announced.
Following the production, guests will proceed to Grand Park for an extraordinary evening complete with culinary delights led by Patina Restaurant Group's Joachim Splichal with pieces by celebrated chefs Vartan Abgaryan (71Above), Josiah Citrin (Mélisse), Ray Garcia (Broken Spanish), Bruce Kalman (Union) and Frania Mendivil (Patina).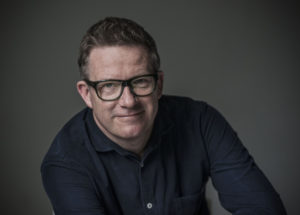 "We are thrilled to have so many incredible artists returning to help us celebrate this exciting milestone, and the power of theatre to shape the cultural landscape of Los Angeles," said Center Theatre Group Board President Kiki Ramos Gindler. "Our 50th Anniversary Celebration will bring together some of our most beloved and talented artists to reflect on Center Theatre Group's proud history of world-class productions, innovative programs and field-defining new work."
"For more than 50 years, Center Theatre Group has been working with the world's greatest artists to present unforgettable experiences for our audiences," said Center Theatre Group Artistic Director Michael Ritchie. "Through our 50th Anniversary Celebration, we will reflect on the incredible work that has shaped the Los Angeles theatre community, as well as welcome the journey of our next 50 years."
Center Theatre Group has welcomed to its stages some of today's biggest stars, including Angela Bassett, Matthew Broderick, Sterling K. Brown, Viola Davis, Jane Fonda, Maggie Gyllenhaal, Neil Patrick Harris, Nathan Lane, Angela Lansbury, Al Pacino, Chris Pine, Denzel Washington and more.