30th Annual Long Beach Jazz Festival August 11th-13th, 2017- Preview, Tickets
The 30th Annual Long Beach Jazz Festival on August 11–13, 2017!Come celebrate the Long Beach Jazz Festival. Featuring a great line-up from classic R&B to hot summer night jazz. The only Southern California Jazz Festival staged on a gorgeous grassy knoll in a beautiful Lagoon setting. Long Beach Jazz Festival features some of the top artists of the year and includes VIP seating in an incredible outdoor setting with a great selection of food, art and much more. "Jazz", an experience you will never forget!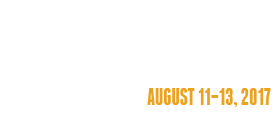 www.longbeachjazzfestival.com/
Hours
Friday, gates open at 5:00PM.
Show begins at 6:30PM and goes until 10:30PM.
Saturday and Sunday, gates open at 11:00AM.
Show begins at Noon goes until 10:00PM.
Location
Rainbow Lagoon Park
E Shoreline Dr
Long Beach, CA 90802