The 22nd Annual Redondo Beach Lobster Festival Sept. 22nd-24th, 2017- Preview, Tickets
22nd ANNUAL LOBSTER FESTIVAL RETURNS TO REDONDO BEACH ON SEPTEMBER 22nd
Visitors enjoy three days of lobster, family activities, and live entertainment at Seaside Lagoon
REDONDO BEACH, CALIF. – August 22, 2017 – Redondo Beach, one of the beautiful sister seaside
destinations that makes up Southern California's South Bay, will be hosting the 22nd annual Redondo
Beach Lobster Festival at Seaside Lagoon (200 Portofino Way at the corner of Harbor Drive and Beryl
Street) just north of Redondo Beach Pier from September 22 – 24, 2017.
The festival, which goes from 6:00 p.m. to 11 p.m. Friday, 12:00 noon to 11:00 p.m. Saturday, and 12:00
noon to 8:00 p.m. Sunday, offers attendees mouth-watering Maine lobster dishes and live musical
performances, along with family-friendly activities like stand-up paddle boarding lessons and a "Kiddie
Area" which includes face painting, balloon art and more.
General admission to the three-day food and music festival starts at $15 for adults (online), $20 for adults (at the door) and $5 for children per day, or $35 for a three-day pass for adults (online). VIP Lounge tickets are also available for $80. Admission to the VIP Lounge includes enclosed prime seating next to the main stage, escorted entrance, one small louie dinner, two drink tickets, private restrooms and full bar and table service. South Bay native Jessica Jordan from FISHBAR Manhattan Beach is once again this year's Lobster Bistro chef and will be serving up dishes such as lobster rolls, lobster mac n' cheese, lobster tacos, lobster guacamole and chips, lobster stuffed quesadilla and lobster corn chowder. Bistro tickets are now available online at a discounted price of four tickets for $28 and can be purchased at     www.lobsterfestival.com
Live entertainment includes performances from Wayward Sons, English Beat and the award-winning 80s
cover band Flashback Heart Attack, among many others who will be playing live all day long on the main
stage. For the full line up, visit www.lobsterfestival.com/bands.
One admission ticket is required per individual meal. Tickets purchased the day of will not be at the
discounted online rate.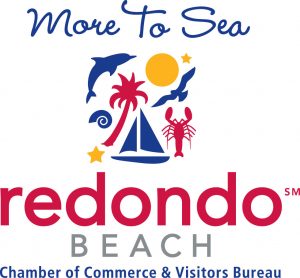 About Redondo Beach:
A scenic, seaside destination that's remained true to its Southern California laid-back roots, Redondo
Beach is considered a hidden gem of hotspots, including, waterfront activities, an impressive pier home to
unique concerts and events, artisanal shopping and fine dining. Conveniently located 20 minutes from
Los Angeles International Airport, the city is inclusive of all traveler-types, from sunbathers and
watersports enthusiasts to families looking for a memorable break in a beautiful beach town. And its
attractive sea-front esplanade is deemed one of the most romantic places in the world, making it popular
for weddings and proposals. For more information about #VisitRedondo, head to the website