VICTOR/VICTORIA 25th Anniversary Screening September 19 with Guest  Lesley Ann Warren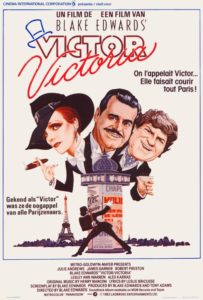 Lesley Ann Warren never thought she would use her formal ballerina training to portray a "bimbo" Chicago nightclub dancer. She did, and it earned her an Academy Award nomination for Best Supporting Actress for her role in Blake Edwards' gender-bending musical comedy VICTOR/VICTORIA in1982.
Laemmle Theatres and the Anniversary Classics Series celebrate the 35th anniversary of the film September 19 at the Ahrya Fine Arts in Beverly Hills with Lesley Ann Warren special guest.http://(https://blog.laemmle.com)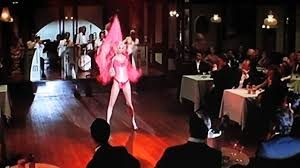 1982's 'Victor/Victoria,' written and directed by her husband, Blake Edwards renewed the career of Julie Andrews   Andrews playing a down-on-her-luck singer in 1930s Paris who finds fame, fortune and romance disguised as a man pulling off a female impersonator act. James Garner as a Chicago gangster falls for Andrews. Who his tough bodyguard, Alex Karras, falls for is also a surprise. Robert Preston as a gay cabaret performer befriends and coaches Andrews. Lesley Ann Warren plays Garner's moll.
The film was nominated for seven Academy Awards, including Preston and Warren in the supporting acting categories. Henry Mancini and Leslie Bricusse won the Oscar for Original Song Score.
Special guest Lesley Ann Warren began her lengthy show biz career on the stage, debuting on Broadway in 1963, followed Rodgers and Hammerstein's musical 'Cinderella' shortly after that was televised. From ingénue roles ('The Happiest Millionaire'), she graduated to such roles as Miss Scarlet in the cult movie 'Clue,' and for recent recurring TV guest roles in series such as 'Will & Grace,' 'Desperate Housewives,' and 'Blunt Talk.'