Carrot Top makes his way to So Cal for 2 Shows at the Canyon Clubs- March 2018- Tickets, Previews
Carrot Top, Florida's sensational multi-talented comedian is bringing his indelible comedy to Saban Theater and Canyon Clubs in So Cal.  See below for the links to each show.
Carrot Top: 3/23 at Saban has been cancelled , 3/25 at The Canyon Agoura Hills, 3/22 at The Canyon Santa Clarita.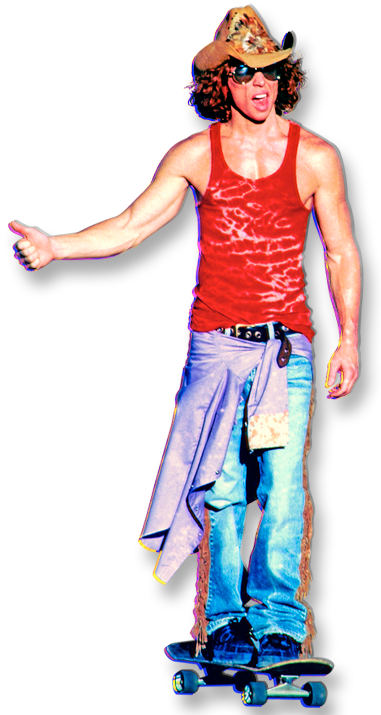 Carrot Top (birth name Scott Thompson) was born in Rockledge (Florida) in 1965 and is a stand up comedian, actor, director, producer, and writer. He began his journey in comedy while he was a freshman at Florida Atlantic University. He went to a local club, saw his first live stand up act, and a few months later, his roommate convinced him to perform at an open mic night. People liked his routine and during his next performance, he used a prop for the first time, getting a great reaction from the crowd. He went on to make a name for himself with his bright red hair, prop comedy, and self deprecating humor. He said in an interview, "Nobody can steal my act. I've challenged comics to write me a prop and they can't. All comedians can use plays on words or puns but writing a visual joke is something else. A rubber chicken isn't enough. I have to write my own material and make my own props because no one sells what I do better than me. I'm happy not only that I have my own style but that I've been an original from the very start."
https://wheremusicmeetsthesoul.com/events/carrot-top-agoura-
www.wheremusicmeetsthesoul.com/events/carrot-top-santa-clarita/