Cirque du Soleil Show SEP7IMO DIA at the Forum in LA May 3rd-6th, 2018- Preview, Tickets
Another fantastic Cirque du Soleil show comes to LA for a short visit May 3rd-6th, 2018.  Buy tickets here.  https://www.cirquedusoleil.com/usa/inglewood/sep7imo-dia/buy-tickets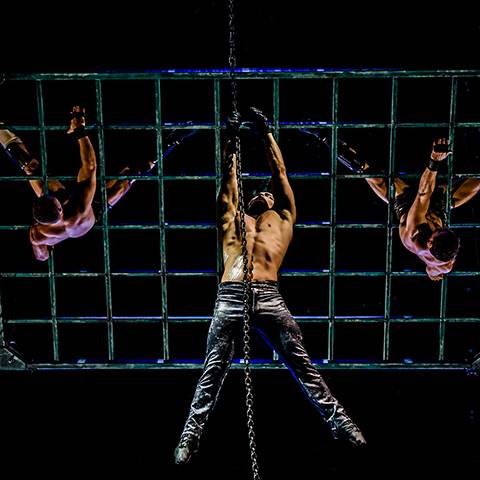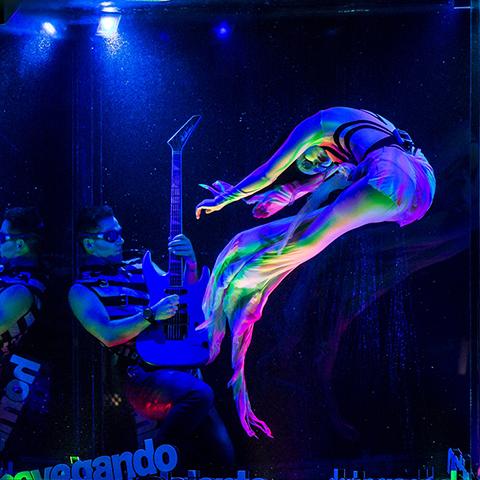 SIGNOS

This captivating acrobatic wheel number is a combination of rotating Russian cradle techniques with object manipulation skills. The catcher strapped between the gigantic wheels turns into a human trapeze, flipping and catching his partner in the air. This scene explores the bonds of brotherhood and the conflicts that sometimes arise in a friendship.

EN REMOLINOS

Based on the paradox between the fragility of a flower and the strength of the metal of which this giant specimen is made. A flower four meters in height makes its way into the audience and opens its majestic petals to reveal an artist who performs a graceful hand balancing act on the pistils of the flower. In all her powerful energy, the beautiful temptress and her flower symbolize the driving force of rock and the fire of love.

LUNA ROJA

Breathing new life into an old circus discipline, a solo artist representing the spirit of the Red Moon, all alone on the planet, performs a mesmerizing dance suspended only by her hair! This tableau is a nod to the iconic hairstyles that Soda Stereo were known for throughout their career.