Lunasia Dim Sum Restaurant in Pasadena-Voted Best Dim Sum by Me- January 2020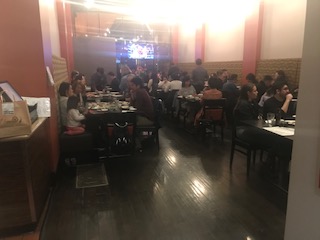 Lunasia in Pasadena is a hot ticket especially if you are dining on the weekend. The wait could be over an hour and we can see why. The best dim sum we have ever had plus other fantastic dishes will have you satisfied. Start with the most popular dim sum (har gow shrimp dumplings and the scallops in black squid ink with roe on top).
Those 2 are Not to miss. Other popular starters were the spinach shrimp dumpling, rice noodle with veggies and the crispy turnip cake. All those are a meal itself but we had to try some entrees and signature dishes.
Next up was the sauteed eggplant which was out of this world. The seafood crispy noodles were plentiful and so delicious. It was packed with shrimp, scallops, cuttlefish and calamari. The Peking duck gave us one meat option to enjoy with buns and onions and we were stuffed.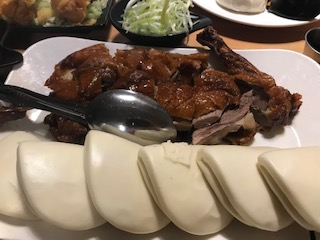 The service was top notch as new people entered on the busy night. The new menus and certain new creations were available since we had been in last about 5 years ago. The manager Salvador was very welcoming and attentive to us and other tables. If you like dim sum and seafood, this is the place for you. To finish it off, try one of their desserts like the mango pudding.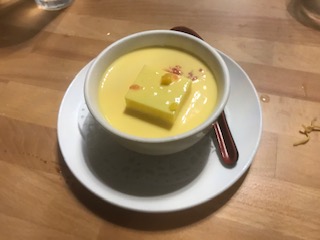 We have had other dim sum but we have voted Lunasia #1.