Visit to the Hollywood Museum, Wax, Guinness Records and Illusions- January 2022
On a sunny day in January we explored four of Hollywood's more famous museums. We started off the day learning about 100 years of Hollywood history at the Hollywood Museum, located in the historic Max Factor Building. The museum has over 10,000 authentic showbiz treasures, props, vintage memorabilia, posters, personal artifacts and costumes from the Silent Movies, Talkies, Hollywood's Golden Era, Film Noir and Feature Films. The museum has the most extensive collection of Hollywood memorabilia in the world over its four floors of breathtaking exhibits. Highlights included seeing hundreds of costumes on display, including Marilyn Monroe's million dollar dress, Elvis' personal bathrobe, I Love Lucy, Superman, Star Trek, Transformers, Glee, High School Musical, Michael Jackson, Leonardo DiCaprio, plus Rocky's boxing gloves, Sopranos, Tom Cruise, Nicole Kidman, Beyoncé and more.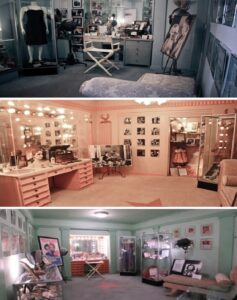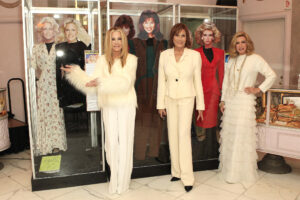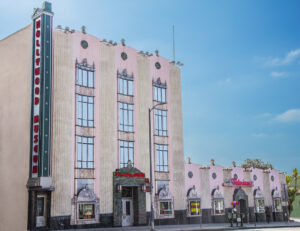 The Hollywood Museum is housed in the historic Max Factor Building where Max Factor, Hollywood's Makeup King, created the looks of Hollywood's Golden Era stars including Joan Crawford, Bette Davis, Katharine Hepburn, Judy Garland, Mae West, Jean Harlow & Marilyn Monroe. You don't want to miss Max Factor's world famous makeup rooms where Hollywood's greatest stars got their "look". See where Marilyn Monroe became a blonde and Lucille Ball a famous redhead! 1660 N Highland Ave, Hollywood, CA 90028. http://thehollywoodmuseum.com/
Next on our stop was the World of Illusions Museum, designed with their guests in mind. The Museum of Illusions comes Instagram ready with four unique experiences; Giant's House, Museum of Illusions, Upside Down House, and Smash it. The Upside down house features 7 unique rooms all flipping the world as you know it, upside down!
Guests can go on an African Safari, get close and personal with the elephants, take stage in front of a massive crowd of adoring fans and walk on the edge of a skyscraper in a daring escape attempt. And of course, try cooking breakfast in an upside down kitchen, or relaxing on their Sofa, conveniently located on the ceiling. If you want to get some agression out, try "SMASH IT" where visitors are encouraged to smash plates to their heart's content. 6751 Hollywood Blvd, Los Angeles, CA 90028.  https://laillusions.com/
Thirdly we explored the Hollywood Wax Museum where you and your family can spend hours with life sized likenesses of your favorite stars from movies, music, sports and more. Celebrating over 50 years on Hollywood Boulevard, this classic star-studded attraction lets you get into the action with the biggest stars. Get up close and personal with celebrities for fun photos, and learn little-known facts about their pets, pet peeves, and accomplishments. See for yourself why so many California vacationers feel this is one of the best things to do in LA. Come play with the stars! https://www.hollywoodwaxmuseum.com/… 6767 Hollywood Blvd, Los Angeles, CA 90028
We ended the day at the Guinness World Records Museum which has many hands-on displays, illustrating historical and current statistical information ranging from the comical to the scientific. At World Record Attempt Arena, you can try to set a record at many various challenges with games to interact and play.
We learned about jaw dropping feats to pop cultural phenomena to strange science. This museum is not to be missed as it is amazing. https://www.guinnessmuseumhollywood.com/…6764 Hollywood Blvd, Los Angeles, CA 90028.
ARTICLE & PHOTOGRAHS BY TODD ELLIOT AND JEFF ZIMERMAN