Skiing and Lodging in Alta and Snowbird, Canyon Transportation in Utah- February 2022
Lodging:
The Peruvian Lodge located in Alta is a gem of a place. It is very unique, rustic and simple. The all inclusive food and friendliness & welcoming is top-notch. All the rooms are made with wood & not super fancy but that is their style. If you're expecting a modern resort, this is not your place. However lodge makes up for it with its incredible hospitality, service, great food and location. The breakfast starts at 7:30 and it's a buffet style with eggs, potatoes, breads, fruits and more. You make your dinner reservations when you check in for breakfast and are seated with other people to form a friendly atmosphere as it is communal dining.
My first night I sat with a group of five guys who met here in the past and now have formed lifelong friendships.  Here's a photo of them from left to right Michael, John, George, Lou and Ellis.
There's a big lobby area where there is self-serve coffee and tea 24 hours, water, business computer room and games to play.  There's an outdoor heated swimming pool and two Jacuzzi spas and you get a robe from the lobby. What is also included if you decide to take a break or just want to come in. It is also a buffet featuring salads fruits burgers fries and sandwiches.  More at https://www.altaperuvian.com/
Snowpine Lodge–  The remodeled Snowpine lodge has come a long way. This ex mining establishment has turned into a high-end lodging destination for skiers in Alta. The grounds are beautiful and the staff is very friendly. The inside decor is high-quality and very interesting.
The highlight of my stay was the Stillwell Spa. I went in for a boots off massage and it was just incredible by massage therapist Katie.   After that I went in for an oxygen treatment session it was very relaxing while lying back in the reclining chair. Lastly I stepped into the grotto, which you have to make a reservation for these days due to Covid.   It's a big Jacuzzi spa where you enjoy your own private time with jets and small waterfalls. I then went up and relax in the room before dinner. The room was very comfortable, spacious and had a flat screen TV and very comfortable bed. The location is perfect as you can finish your day skiing and take a chairlift ride up to the resort.  https://www.snowpine.com/
Skiing: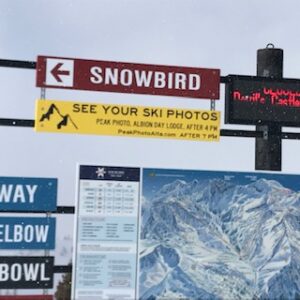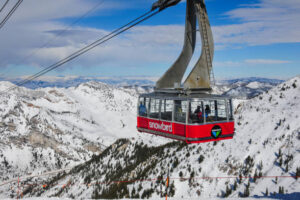 My first day I went to Snowbird and had a great day. Despite the winds being heavy at the top and the Tram not open, there was plenty of other high-speed lifts and runs to enjoy and explore. Some of my favorite runs were off the Gadzooks lifts  with many groomers and great trails.
I stopped for lunch at the forklift to take a break before heading back out on the Peruvian left side for some more blue and black groomers. To get back to the other side of the mountain,  you can take the tunnel at the top of the Peruvian lift in which you go through.  This approx 3-4 min underground tunnel has artifacts & old time photos.  You enter with your skis are on a conveyor belt and end up at the mineral basin side which is softer from the sun if it's out. https://www.snowbird.com/
The second day I skied Alta. I rented skis over at all the Alta ski sports at the wildcat area. The staff were very friendly including employee Calvin, who was so hospitable as he fit me perfectly with my ski rentals and gave me great suggestions. I went up on the Collins lift and took some great blue groomers.   I took one ride up the Wildcat lift, which is a slow two chair but there was some great runs off the top there. It was time for the other side to ski on the Supreme and Sugarloaf lifts. They have a great variety of blue and black rumors in quite a few trails of nice terrain. I made it to the far side to the Albion left which is the beginner side.
In the summer they will be replacing this chair with a new high speed six person left which will add a lot more variety to get up. Overall Alta is one of the best mountains around and known to get the most snow of any resort in Utah.  Do not miss coming here if you're avid skier and there are no snowboards allowed.  https://www.alta.com/
Transportation:
Canyon Transport is the way to go to get you up to the Alta -Snowbird area from the Salt Lake City Airport or nearby hotels. The ride is about 45 minutes and you do not need a car while you're up in Alta/Snowbird to get around. I have rode with many shuttle companies on many travel destinations but have to say Canyon Transport was the best one overall I have ever booked with.  They had impeccable service, promptness, reliability, friendliness and safe drivers.  Overall, I would rate them a 10 out of 10.  They were flexible on updates and changes.   More at https://canyontransport.com/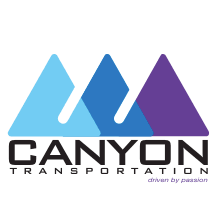 Feature image by Fine art america.