Fire Flow Hot Yoga in New Orleans is worth the visit, membership-May 2023
I checked out Fire Flow Hot Yoga in the lower garden district in New Orleans.  The owner, Allison, was very friendly and accommodating.  Loved the classes and I highly recommend any visitors or locals to check it out.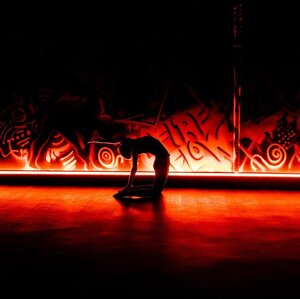 We're on a quest for a sweaty,
uplifting daily ritual.
A ritual that will ignite our community and is accessible to all. Our passion lies within a space that promotes movement. Movement that is positive, courageous and confident. 
Fire Flow leverages a variety of yoga iterations to make up powerful Vinyasa-style sequences. Flows are primarily focused on strengthening the physical body, while simultaneously benefiting the mind.  
Infrared heat compliments sequencing to reach deep tissue, which increases blood circulation, speeds up metabolic rate, relieves inflammation, and alleviates sore muscles. Paired with energizing beats to induce high energy, expect to
BURN, BUILD, BREATHE.