Visiting Las Vegas- Fine Dining, Great Shows, Lodging at the Platinum Hotel- August 2014
The Platinum Hotel in Las Vegas has been our favorite place to stay the last 5 years on any visits or vacations out to Sin City. Located one big block from the strip on Flamingo Blvd. Right near Koval, The Platinum Hotel offers some unique and fantastic services other hotels don't. Some include that all of the rooms are suites and quite spacious. Also, there is No Smoking in any part of the hotel nor is there a casino, which is wonderful as you can always go to any casinos but it isnot easy to find a place that offers what was just mentioned. Treat yourself to a great massage or treatment is their Well Spa. We had the pleasure of enjoying massages and mine was a hot stone by Sarah, who was just fantastic, friendly and accommodating.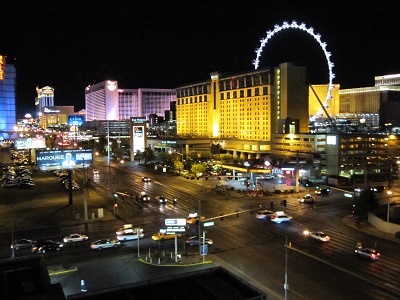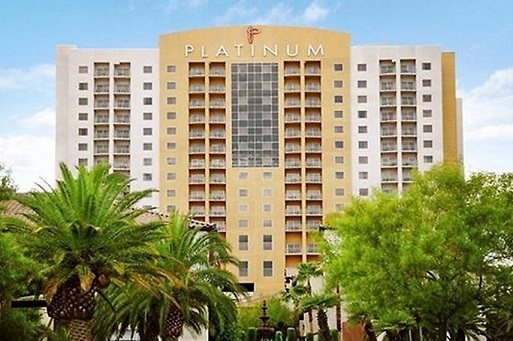 Other great amenities include a nice fitness studio on level 2 and a great heated indoor and outdoor pool on level 5 right outside the breakfast -lunch dining area. Unlike many other Vegas pools, this one never gets too crowded so it is easy to find a place to lie down and also swim laps. We had a great breakfast one day that included a tasty omelet with potatoes, fruit and toast. Free wifi, free parking and even mini i pads in the lobby are no cost to use.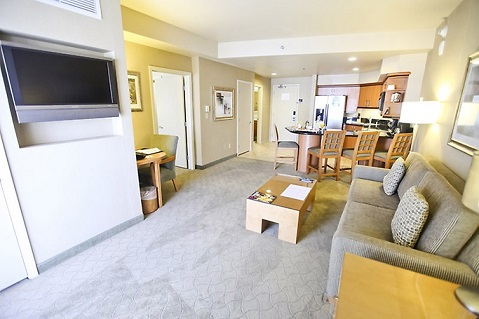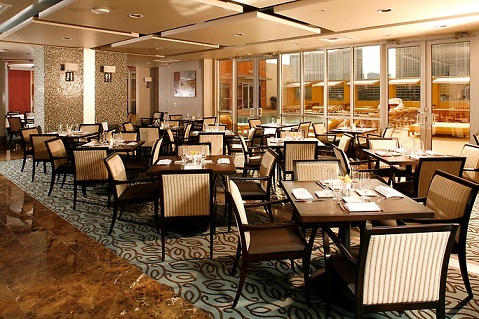 The staff including Jason were very helpful . The room is the best part with a full kitchen, separate sitting area and big bathroom to make you feel even more relaxed. It takes about 10 minutes to walk to the strip so you are close to everything including the monorail. The airport is also very easy about 10 minutes away by car. Do yourself a favor on your next visit out to Las Vegas and stay at the Platinum Hotel. You can always go to a smokey casino and crowded pool but it is difficult to find the opposite. More at www.theplatinumhotel.com


Top Attractions/Shows not to miss: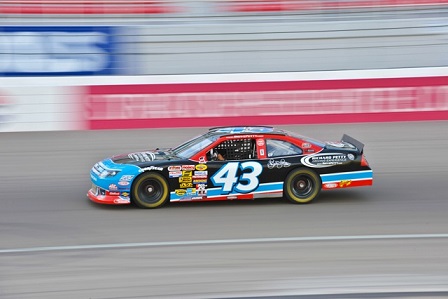 With so many options to choose from, we narrowed down our top choices to three for day attractions. The Richard Petty Driving Experience is one of a kind where you ride along in the passenger seat with a professional driver going speeds up to 165mph in a NASCAR at the Las Vegas Motor Speedway. The company provides a shuttle to pick you up and take you back from your hotel. You also have the option to drive a NASCAR at speeds a bit less if you take a short course and lesson. You will first do the ride along and then drive yourself. We only did the ride along but plan to come back to drive as this is a must visit on your next trip out to Vegas.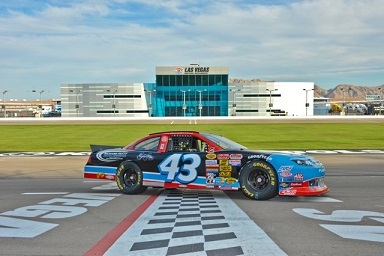 The next attraction we suggest is visiting the Gun Garage at their shooting range not far from the strip. Shoot small pistols to uzis to machine guns and even sniper rifles. If you have never done it,it is also a must visit to check this out while they also offer a free pickup/drop-off shuttle. This is the only 5 star gun range and all the staff are very helpful and welcoming. Many people come back to do it again and again as it can be addicting. The range is indoor and you are set up with a paper to see how your shots come out while you are guided by a professional staff person. It can be intimidating but it is very safe and a rush.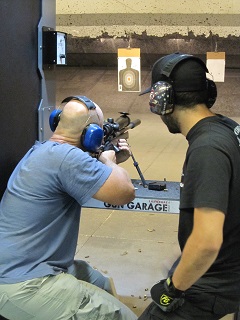 More at www.gungarage.com
The last attraction is in the top 2 on trip advisor called Dig This. Where else can you drive and operate big excavators and bulldozers in an open field unless you are a worker. The cabins are fully air-conditioned and your guide will lead you through the controls to pick up dirt, move huge tires, pick up basketballs and push dirt depending on which machine you are in. The Gun Garage offers a package with a free shuttle to do both attractions. Otherwise, you need to find your own ride to Dig This but it very close to the strip. Don't forget to wear close-toe shoes and you will tell all your friends what you just dug.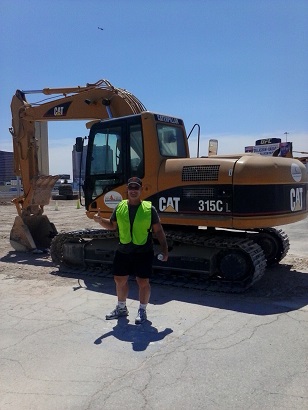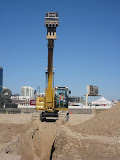 More at http://www.digthisvegas.com/
The following are for night shows:
Absinthe at Caesars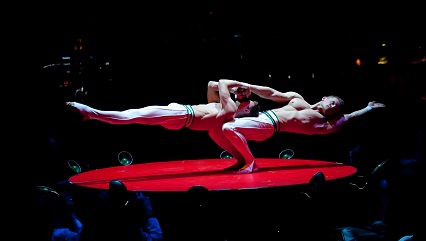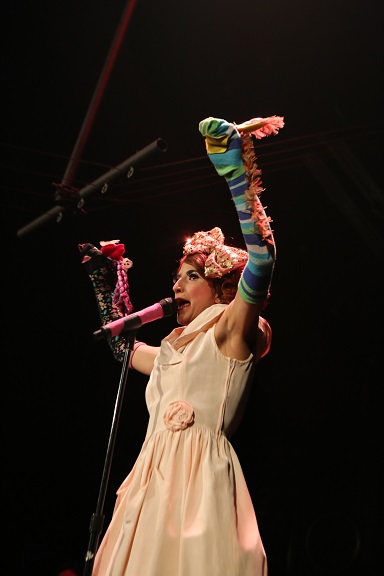 A very innovative show combining elements such as comedy with circus acts and some acrobatics. Provides a whole different experience from beginning to end, the use of certain elements such as erotic themes and censored language makes this show a Rated R event. Nevertheless you won't regret stopping by to see this show, you will laugh, get anxious and experience a new type of circus like show. Definitely a good match for a destination like Vegas! The combination of entertainment, suspense, adventure and comedy is how we would describe this fantastic show. What makes this show even more authentic is the cultural diversity within their stuff. You will notice the presence of characters running the event on a parallel act synchronized with the whole show combined with a different and uncensored sense of humor without precedents. If you are looking for a variety show full of great talent and plenty of laughs, this is your show. http://www.absinthevegas.com/
Olivia Newton John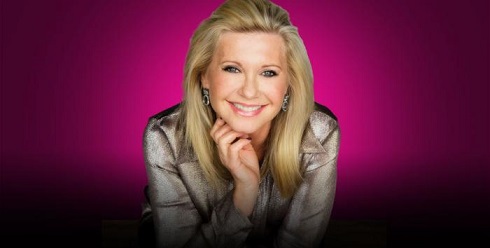 Whether you are a big fan of "Grease" or you just enjoy the music from the late 70's and 80's, this show will go beyond expectations as of quality of music, singing and performance. Not only the spirit and attitude has been kept by Olivia along these years but also and excellent level of skill when it comes to sing and interpret some of her greater hits. You will be delighted by songs such as "Let me be there", If you love me", "Come on Over", "I honestly love you" among many others on an amazing show that will resemble the greatest years of her music style like came out straight from TV. This Australian Icon puts on a great show and her voice is still fantastic. You will find different types of concerts in Vegas, but if you want to take a hand of Hollywood history mixed with a classic American culture sound you must stop by to see this show. http://www.flamingolasvegas.com/shows/olivia_newton-john.html
Million Dollar Quartet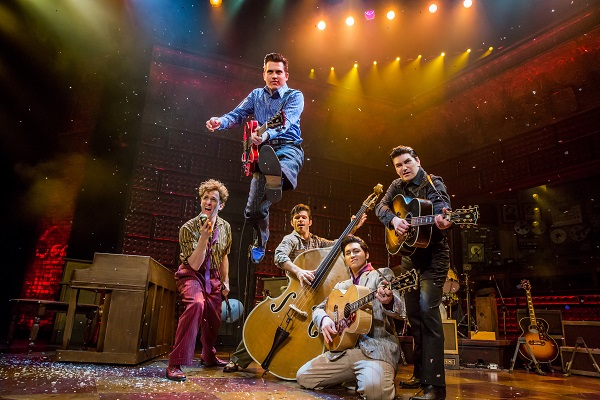 Going back to the 50's, this show is based on a night in history where Elvis Presley, Jerry Lee Lewis, Johnny Cash and Carl Perkins got together to jam at Sun Studio in Memphis creating a memorable event that is resembled in this "Million Dollar Quartet" show. You will be entertained through the whole show with the great music and background knowledge of all the singers that the actors describe. This may have been our favorite show and we didn't want it to stop. Brought to life by actors and singers impersonating the original artists playing not only some of their greatest hits but also creating scenarios from back on that night illustrating the interactions and conversations between the stars displaying their personalities and emotions on just a normal night for them. You will feel like traveling back in time and live one of the greatest moments in music history. Definitely a show you can't miss and one of my favorite musicals ever! www.harrahslasvegas.com/shows/million-dollar-quartet
Zarkana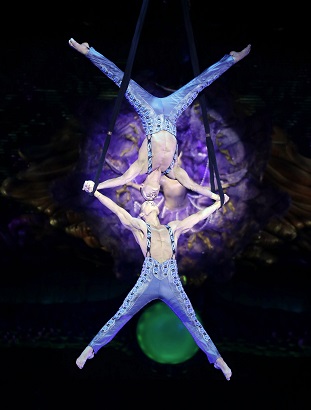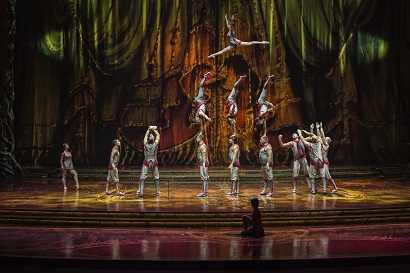 A spectacular show by Cirque Du Soleil oriented to an all ages audience. Allow yourself to fall in love with one of the greatest acrobat shows currently available in Vegas. The fine performances mixed with the stage style will resemble a very epic and fantastic world in which the characters coexist in a charming and dynamic reality. A great part of the stage set up introduces a whole new concept in animation and visual effects. This is probably one of the most relevant aspects of the show that combined with acrobats creates a fascinating environment straight from a fantasy world.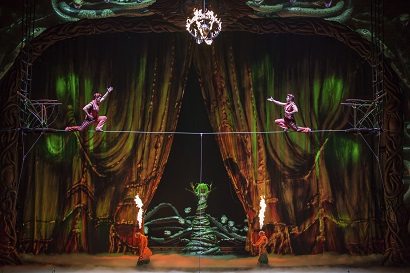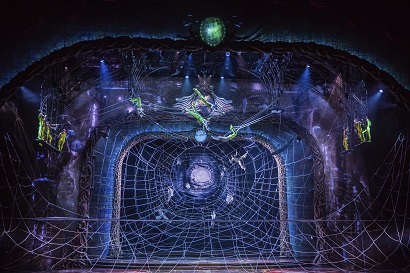 The succession of multiple acts will catch your eye in a way that would seem like a never ending illusion. Each act has a particular theme itself transporting the audience into different and unrelated chapters along the length of the show. Be prepared to experience a different type of theater and acrobats mixed with circus typical of the quality delivered by Cirque Du Soleil. The variety of acts and talent make this show a must see.
Zarkana's acrobatic rock experience at ARIA Resort and Casino is one of the most visually stunning displays of human performance on the Vegas strip, now available on ShowTicket.com. A bizarre mix of off-the-wall characters, intriguing music, and athletic prowess, Cirque du Soleil has created yet another masterpiece in the desert. The story follows Zark, the ringmaster of an extraordinary circus coming back to life, as he ventures through an abandoned theater full of surprises. Featuring some wildly innovative acts like "The Wheel of Death" and "Banquine," the incredible performers will push the limits of the human body to produce the shock and awe you expect from Cirque du Soleil. Raising the bar, Zarkana's cast elevates acts like juggling and high wire to an unimaginable new level.
http://www.cirquedusoleil.com/en/shows/zarkana/show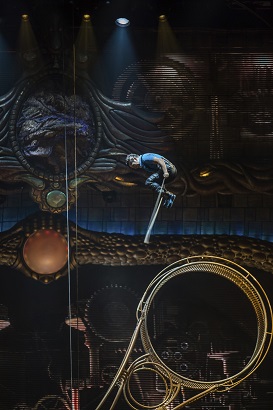 The highly acclaimed Jersey Boys, at the Paris resort, still lives up to the claim of being the number one rated show in Las Vegas. From the opening act, the show grabs you and does not let go.
The show is based on the true story of Frankie Valli and his three other band mates (Bob Gaudio, Tommy DeVito, Nick Massi) of The Four Seasons. They were young, brash, sometimes lawless New Jersey boys growing up in the 60's. Through hard work, determination, and incredible talent, the band rose to super-stardom with mega hits like "Sherry", "Walk Like a Man", "Big Girls Don't Cry", "I Can't Take My Eyes off of You", and "Working my Way Back to You".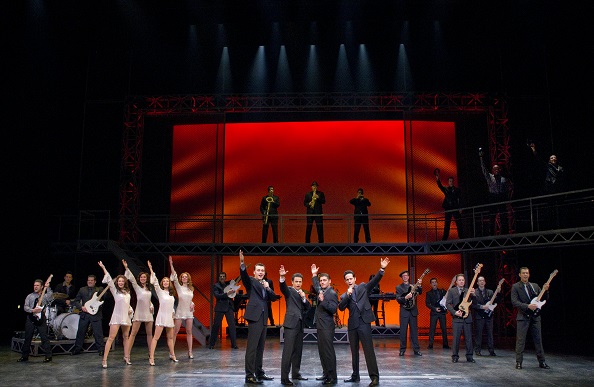 The show is a combination of acting, singing, dancing, drama and comedy. There is not one lull in the show as it changes from scene to scene with great creativity and speed. You will find yourself completely transported and lost in their world as they struggle to survive as a band.  One of the highlights is when you feel like you are literally back stage during a concert.  The band members are all standing with their backs to the audience and looking into an imaginary audience with flashbulbs going off in all direction.  For a moment, you think you are on tour with The Four Seasons and forget that you are in an audience watching a show.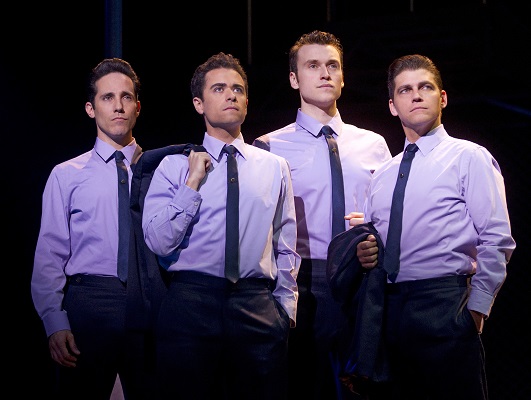 This is a "can't miss" type of show when in Las Vegas. It's got something for everyone and the music is as classic and as timeless as when it was created over 40 years ago.  For Jersey Boys tickets: http://www.parislasvegas.com/shows/jersey-boys.html#.U8lRxYWxonU
Carrot Top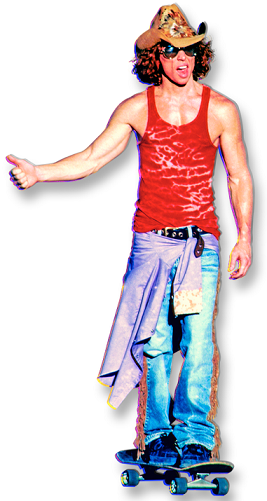 Performance by Scott Thompson also known as Carrot Top. He is one of those folks whose appearance will already put you in comedy mode for its natural humorist looks and improvised comments within the whole context of the show A comedy show with a very unique style involving the use of a wide variety of objects, props and toys specially customized for the act. You won't stop laughing at the creative ideas he's got to show you besides the short stories and funny facts he has found. Make sure to book ahead of time, this show happens to be sold out most of the time due to its popularity and reputation. http://www.carrottop.com/
Rose. Rabbit. Lie Located at The Cosmopolitan of Las Vegas. This place will be a good fit whether you are looking to grab a drink, have dinner, snack or just enjoy some live entertainment. It offers a very nice environment resembling an old school pub with a twist of modern night life in which you will feel much fulfilled. www.roserabbitlie.com /
DaVinci Exhibit
The Leonardo DA Vinci exhibit at the Venetian in Las Vegas is an incredible display of the works and creativity of this hugely important and inspiring man. DaVinci's life spans the time of 1452-1519.  In that time period this great Renaissance Man created priceless works of art like the Mona Lisa and Vertruvian Man.  He also was an amazing inventor.  He invented gears and levers, the earliest scuba gear, flying machines, the prototype for the first helicopter and war machines for the wealthy rulers that employed him at times.  This exhibit brings those inventions to life so you can see them and touch them.  You can almost see DaVinci's mind at work as you turn levers and see the gears all moving together with a sophisticated pulley system.  There is a room of mirrors that he used to see all angles of the human body.  He was fascinated by the human body and was one of the first people to dissect humans and make drawings of how everything was connected and how it worked.  This is an exhibit that should not be missed when in Vegas.  You will marvel of what this man accomplished in one lifetime. For DaVinci Tickets:
http://www.vegas.com/attractions/on-the-strip/da-vinci-exhibition-venetian-las-vegas/
Our Top Dining options in Las Vegas: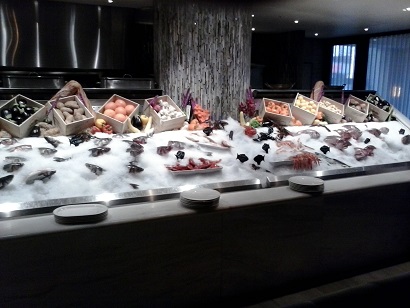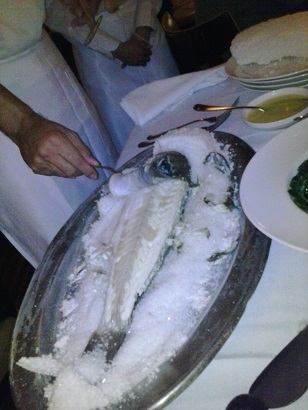 One of the most memorable dinner experiences ever is at Milos (located at The Cosmopolitan of Las Vegas). This high end Greek Seafood Restaurant offers a wide selection of fish you really don't find anywhere else. The grilled octopus and Milos special fried zucchini and eggplant with tzatziki and Greek cheese are the two best appetizers. A few of the dishes not to miss are any of their fresh fist selections of the day you can view on ice. Certain fish are best in a sea salt crust which keeps the moisture. Their shellfish including huge shrimp and lobster are off the charts.  The staff including Manager Tony, our server Moses and Sommellier Mark were all outstanding recommending the best dishes and drinks.
Do Not miss the best vodka you will ever have with the Beluga Gold or Jewel (both from Russia) on their cocktail menu or any of their fantastic wines. All of their wines by the glass are from Greece and surprisingly fantastic while you pair your meal. This unique Greek restaurant spares no effort in finding the freshest, most delicious fish from around the world, and preparing them in the subtlest, most flavorful ways. The terrace at Estiatorio Milos is unlike any restaurant experience on The Strip. The stylish ambience of this glass enclosed space is complemented by elegant lanterns and features a unique misting system with individual and private dining options.

http://www.cosmopolitanlasvegas.com/taste/restaurant-collection/estiatorio-milos.aspx

Hugo's Cellar in the 4 Queens Casino in downtown Vegas is a classic, old school romantic restaurant that has been a favorite for locals and visitors for over 40 years. You walk down the steps into a dimly lit room and every lady is handed a red, long stem rose upon entering. They have table side salad service, so your salad is made with only the ingredients you want and is delicious. They have great steaks and prime rib and incredible signature cocktails. This place is a must for a romantic night out.
202 Fremont St, Las Vegas, NV 89101
(702) 385-4011
Julian Serrano Restaurant at the Aria Hotel was on the top of our favorite list of restaurants ever. The manager Carlos and our server Antonio were superb. The food was off the charts starting with the sashimi crudo yellowtail just melting in your mouth, their fois gras made with fruit to make the perfect combination (I have never liked fois gras before but this place made it so tasty) and most popular Spanish Tortilla (a mix of eggs, potatoes and onions) as this one is not to miss as you cannot find it anywhere else unless you go to Spain.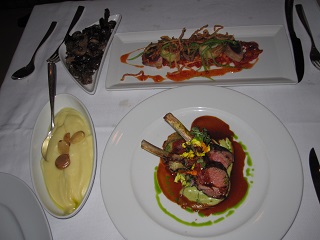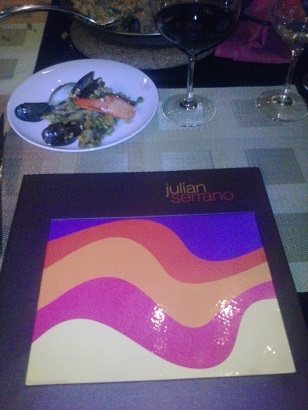 For main courses, the lamb chops were very nice but the main reason to come here is the Paella. I have tried at many versions of Paella over the last 20 plus years since I visited Spain and all have fell short until NOW. We had the seafood Paella which was as good as ever when I had it in Spain cooked to perfection with the tenderness of the rice flavored with saffron and green onions along with the fantastic shellfish. We finished the dish completely and it took coming to Julian Serrano to find the best Paella. http://www.aria.com/dining/restaurants/julian-serrano
DB Brasserie by Chef Daniel Boulud, located inside The Venetian Resort Hotel and Casino. A contemporary French restaurant that you must stop by if visiting Vegas. The menu specialties extends from a wide variety of appetizers to main course dishes and a great variety of some of the best domestic and imported wines and beers. Among some of our favorite dishes are DB's Smoked Salmon, Short Rib Taglia Telle, Chiken Paillard and some amazing desserts such as the Freshly Baked Madeleines.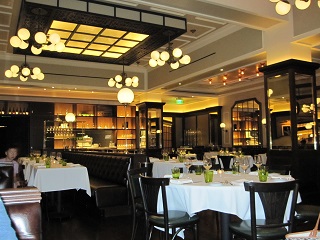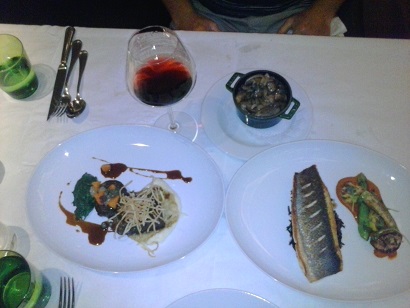 It's interesting to find such great variety of beers and being able to perceive the contrast depending on origin, brewing technique and influence for every type. You can't go wrong with any type of beer available at this place. Finally the place decoration is very elegant, perfect environment for a special date or business meal, the crew are very knowledgeable about their specialties creating a very confident and friendly place for dinning. http://www.dbbrasserie.com
Aureole by Chef Vincent Pouessel, located within the Mandalay Bay Resort. A fully renovated and remodeled restaurant you must visit, the exclusive place has an amazing Four Story Wine Tower and if you happen to order a bottle of wine it will be delivered to you from the tower by the Wine Angel. This place will captivate your attention with food such as the Crisp-Skinned Salmon with Lemon-Dill Cream, Tuna and Avocado Tartare, Fresh Ahi Tuna Loin with Diver Scallops and plenty of high end meat dishes. Starters such as the hamachi crudo yellowtail and gravlax off the tasting menu are incredibly tasty. You can also go for the tasting menu, which has a variety of options and wine pairings. The staff and servers are a very enthusiastic crew well informed and will recommend the perfect drink to go with your meal of choice.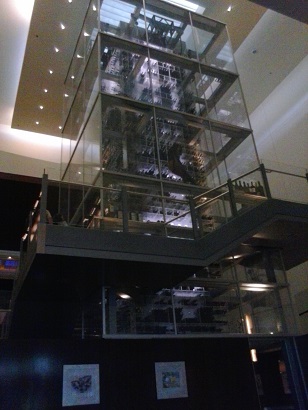 Charlie Palmer opened Aureole at Mandalay Bay in 1999, featuring seasonal dishes that include artisan dry-aged beef and fresh seafood. Designed by pre-eminent restaurant designer Adam Tihany, Aureole's visual trademark is a four-story wine tower with its very own Wine Angel Stewards, who gracefully ascend the tower to retrieve bottles. Guests can search the 3,200 bottle touch-screen wine list, which includes a 1961 bottle of Chateau Petrus valued at $4,500.

Trevi- Probably one of the best Italian food options in Vegas considering the variety and specials available. The authenticity of its food combined with its location inside the Caesars Palace right next to the "Fountain of the Gods" makes this option almost unbeatable among its kind. Take your time to go over the menu, it will be hard to take a decision and whatever you go for will be enough to capture your attention and make you go back if not repeat while your stay in Vegas. If you believe you have any preference or need more insight on the options available the restaurant personnel will assist you taking the best decision. Don't hesitate in inquiring a description or even a recommendation, they seemed well informed about their menu and will take the time to go in detail about the differences and features of the food available. http://www.trevi-italian.com/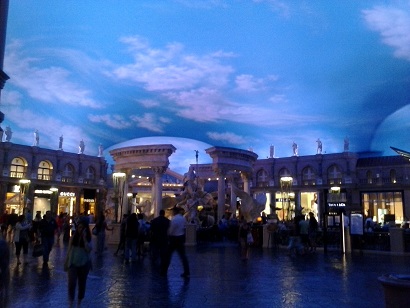 Buca Di Beppo, Located within the Excalibur Hotel and Casino. One of the most authentic Italian style restaurants were you can enjoy a traditional Italian environment complemented by good portions of food. Definitely the place to be at if you seek Italian food for the whole family or tour group. Perhaps some of the most remarkable meals at the place are the chopped salad with chicken, an excellent combination of different ingredients creating a mix like you've never tried before. Among pizzas I would choose the Margherita as a favorite but considering the quality of their pizzas is hard to walk away from this place with one favorite in mind. Their pastas are fantastic and all the portions are HUGE so plenty to share or take home. Also don't miss the chance to order any drink from beers, wines and cocktails which includes the glass or container served on. An interesting souvenir to match a great experience. http://www.bucadibeppo.com
Lombardi's Romagna Mia
If you are looking for a taste of authentic Italian cuisine this is the place you must stop by while your visit in Vegas. Lombardi's is not only about a name but tradition and a great effort to deliver traditional Italian food through a great menu selection. Delight yourself with options such as "Scampi Scampi", "Calamari Fritti", "Salmone alla Griglia" or "Pollo Parmigiana" not to mention the variety of Pastas, pizzas, wines and other drinks and desserts available. To complement all this avalanche of taste and tradition comes the location of the restaurant. Located at the Miracle Mile Shops at Planet Hollywood Resort and Casino with the option to be seated inside to enjoy an elegantly decorated indoors or outside to witness the surroundings consisted of tourists, shops and even a water fountain right across the restaurant. http://www.lombardislasvegas.com/