NBC Seafood Restaurant in Monterey Park- The best place for Dim Sum, Fresh Fish Dinner- August 2014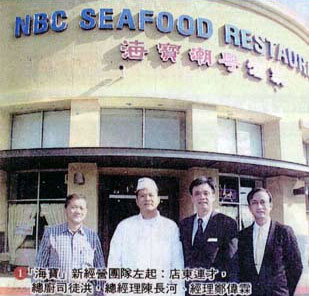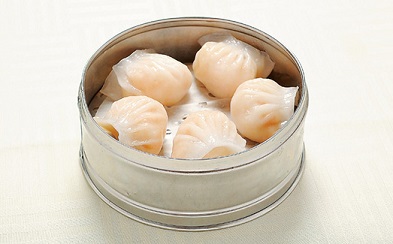 If you have never tried Dim Sum, it would be worth your while to visit NBC Seafood in Monterey Park, CA. Dim Sum in Chinese means "touch the heart". Originally these Chinese appetizers were meant as a light snack. However, things have changed over time and now Dim Sum has now become a big feast. The variety of dishes are extreme as servers come around the restaurant with carts containing different option dishes. The servers wear clear masks so they do not spread germs as they serve the food. Since NBC specializes in seafood, I would highly recommend any of their fish dishes from shrimp har gow (delicious shrimp in a light noodle wrapping), seafood dumplings, seafood pan-fried noodles to die for, deep fried squid, shrimp and scallop rolls, eggplant with scallops, egg rolls or any other shrimp dish they serve. The food is prepared fresh every day at the proper temperature to taste best and abide by the health department as General Manager, Kenny Chen, told me.  Kenny started as a server and moved up to assistant manager and not is the GM for many years.  He takes great pride in customer service as well as the food preparation and taste.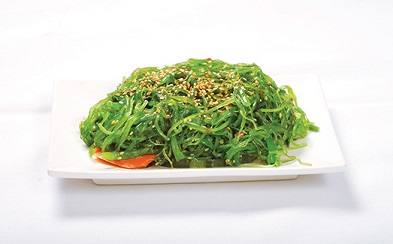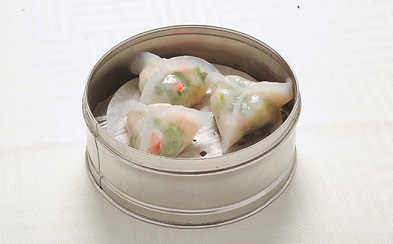 Of course you can also order beef, chicken, pork, veggie or seaweed salad dishes. Dim Sum is served from 8am-3pm everyday but if you come on the weekend, be prepared to wait as they are super popular. Get there early. The restaurant is huge with two big rooms but they are still very busy so that tells you how good the food is. The pricing is very affordable as you can eat well and share with your table. The staff at NBC Seafood was so friendly and professional. It is clear that the business is a labor or love for many who work there. They go out of their way to make you feel at home. Click on dim sum to check out the dishes on their website below. Lastly, do not miss the pineapple purple yam or egg custard desserts. We will have to come back for dinner as they have a totally different menu with fresh seafood dishes such as lobster, crab and more. It may be a little drive but wow was it fantastic!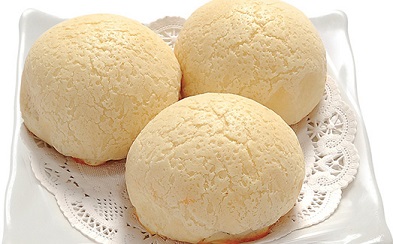 For dinner, there are some entrees not to miss such as their fresh shellfish such as lobster, crab and prawns.  The seafood chow mein is fantastic along with any of their main course entrees as they specialize in what else, Seafood.  We returned for dinner and were very satisfied.  The filet of sole fish was super fresh and tasty.  The place was packed as we were in the back room which started to get very busy while they had a private dining area with a group of about 60 guests and a wedding in the main room for over 350 guests.  It was very impressive to see it all transpire while we loved the dinner. 
NBC Seafood is located at 404 S Atlantic #A, Monterey Park, Ca 91754