Greek at the Harbor in Ventura offers great food, entertainment- April 2015
Greek at the Harbor restaurant at the Ventura Harbor was a fantastic dining experience. Splurge in some of the tasty popular appetizer dishes of Greece such as Spanakopita , hummus with pita, roasted eggplant dip, greek salad, Falafel, tzatziki and Saganaki (flaming cheese served tableside).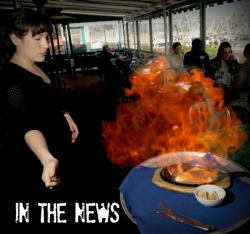 For entrees, try their fresh Greek fish (Whole Roasted Branzino ), lamb chops, beef and veggie moussaka (layered dish with eggplant) or chicken, lamb or filet mignon Souvlakia (grilled skewers)
For a taste of a few items, they have some great combination platters that will fill you up but also get you a nice variety of their famous plates. Don't miss the tasty baklava for dessert before you enjoy the entertainment including the belly dancing. Just an overall great time for all and a must visit on your next trip to Ventura.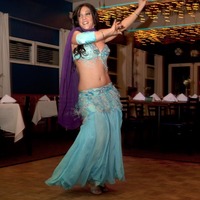 The Greek is family owned and has been in the Ventura Harbor since 1994 by Lynn and Makis, who met while Lynn was a passenger on the Golden Odyssey cruise from Venice to Athens in the late 70s. They feature Greek Dancing and Bellydancing, along with amazing Greek Mediterannean Fresh SeaFood and traditional Island Fare! Ventura's only waterfront restaurant featuring authentic Greek dishes and lively entertainment.
Address
1583 Spinnaker Drive, Suite 101
Ventura Harbor, California 93001
Phone: 805-650-5350