LA Dodgers come back to beat SF Giants 2-1 as Puig-Bumgarner incident effects the game- September 2016
In what could be the biggest blunder of the season for the SF Giants, 3 time world series manager Bruce Bochy pulled star pitcher Madison Bumgarner after 7 innings even though he was pitching a one hit shutout. This game was far more meaningful to the Giants than the Dodgers. Clayton Kershaw pitched effectively giving up one unearned run in 6 innings but left losing.
It is early to find out the real reason but was Bochy trying to prove a point by taking his ace out in this crucial game after a bench-clearing brawl that ended the 7th inning from an innocent play involving Bumgarner and Puig. As Bumgarner threw out Puig on a slow roller to end the inning, the two players stared at each other and there were some words exchanged.
Either way, unless Bumgarner was injured or ejected, there is no way he should have been pulled from the game. He was due to lead off the 8th so perhaps Bochy felt like the Dodgers would throw at him? Losing this game pretty much wiped out any chance SF had to win the West. Now they will try to cling onto a wild card spot. It seems like Bochy had his ego take over by taking out Bumgarner to teach him a lesson with even talking or starting anything with Puig. In my mind, who cares but you don't hurt your own team by taking out your star pitcher on a one hitter with 10 strikeouts and only 97 pitches in this significant game. Others may blame Bumgarner for even starting something but that is his personality as he is very intense and he has history with Puig from a couple years ago after a HR by Puig where tempers got heated.  Puig sent Bumgarner a signed shirt afterwards with "don't look at me" written on it.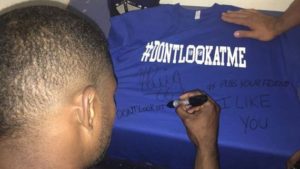 The way the Giants bullpen has been giving up leads and blowing the most games in the Major Leagues this year, Bochy could have cost his team a playoff spot on this game alone. The team is demoralized and I can imagine Bumgarner is not happy being pulled.
San Franciso took a 1-0 lead when Nunez beat out an infield single with 2 outs, then stole second and went to third on Grandal's throwing error. Then a wild pitch by Kershaw. LA looked over-matched until their bullpen came in which sparked the home team for the 9th inning rally. Speedster and unsung hero Toles led off with a single. Then team MVP Seager singled just past Panik at 2nd base to make it first and third. Justin Turner singled to right off new pitcher Strickland to tie the game before Andrian Gonzalez ended it with a double over Hunter Pence's head for the 2-1 final score.  Vin Scully is announcing his final homestand of his career at Dodger Stadium with the Giants and Rockies.
More at www.dodgers.com