Laura Carruthers New Hybrid Dance Form in Autobiographical Film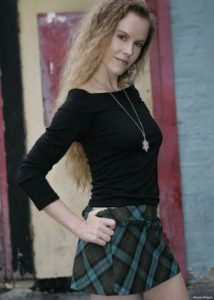 (all photos courtesy of Laura Carruthers) Laura Carruthers, artistic pioneer in the dance world, continues the wave of the "Riverdance," "Celtic Women" and "Celtic Thunder" phenomena with an entirely new twist on Celtic dance and music.  Her new autobiographical film, "Grace Fury," melds the two disciplines of celtic dance and ballet into a hybrid dance form.  Carruthers wrote, produced, choreographed, directed and stars in her trailblazing movie.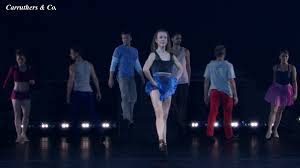 Laura, who was trained both in Scottish Highland Dancing and ballet is an award-winning Highland dancer.   With a close resemblance to actress Nicole Kidman,  Laura  has earned the title of quite a different performer as , "the Herbie Hancock of dance."  The reason why is in Jane Ritter's article (https://www.axs.com/laura-carruthers-is-grace-fury-the-dancer-that-dares-us-to-dream-104646)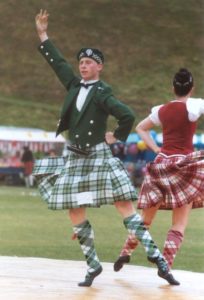 Laura coined the term "dance-umentary" to describe the film which combines full stage performances with behind-the-scenes footage.  The multimedia video release blends classical, contemporary and Celtic choreography with the music of Scottish fiddler, Alasdair Fraser and cellist, Natalie Haas.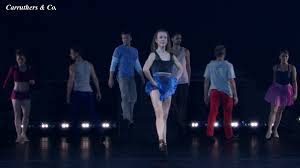 "The film, which combines stage performances with behind-the-scenes footage, explores the childlike frivolity of the title character, but also offers social critique, a call to action, and a look into Grace Fury's "cerebral diary expression."  The Huffington Post
"A certain move may look like it is entirely ballet but in fact it also incorporates moves that are from Scottish dance.  By merging the two styles of dancing together, the film breaks the rigid rules of ballet and Highland dance," she explains.
Carruthers multifaceted skills in direction, chorography and post-production combined with her performance in the film captures unique blend of movement, performance and narrative.  The film draws the audience into the world—and behind the curtain—of Highland Dancing and ballet.
Please visit http://www.lauracarruthers.com and more information and details.  A link to the film can be seen at: https://vimeo.com/219036418