Life & Thyme's Emmy®-Winning Series Second Season 2107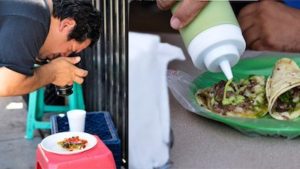 Broken Spanish, Cassia and Badmaash Among Chefs  Appear in Season 2 of Life & Thyme's Emmy®-Winning Series, THE MIGRANT KITCHEN on KCET and Link TV.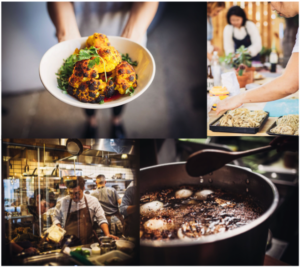 This holiday season marks the launch of a second season of its Emmy®-winning food series THE MIGRANT KITCHEN, produced in partnership with the culinary publication Life & Thyme, and  dedicated to documenting global food culture.  The show airs on Wednesday evenings. kcet.org/themigrantkitchen.  It also streams on YouTube, Roku, Amazon and Apple TV.
THE MIGRANT KITCHEN explores Los Angeles'  food scene through the eyes of a new generation of chefs whose cuisine is inspired by the immigrant experience. The show has earned a James Beard Award.
The second season continues to spotlight chefs who  combine traditional, ethnic cuisines with new flavors and fresh techniques.    It celebrates  local interpretations of the food cultures of Mexico, Vietnam, Japan and India.
Episodes  feature interviews with key Los Angeles chefs and food influencers including Ray Garcia (Broken Spanish, BS Taqueria), Bryant Ng and Kim Luu-Ng (Cassia), Sonoko Sakai (author of "The Poetical Pursuit of Food: Japanese Recipes for American Cooks" and "Rice Craft"), Wes Avila (Guerilla Tacos) and the Mahendro family (Badmaash).
Upcoming Shows include:
Wed., Nov. 22 – "Omotenashi":
Charles Namba and Courtney Kaplan, the couple behind Echo Park's Tsubaki, show their interpretation of Japanese (tavern) izakaya. Sonoko Sakai teaches the art of buckwheat and the near-sacred art of soba noodles, while Seiichi Yokota show how to prepare and preserve fresh fish with a traditional Japanese technique. Featured in the episode: Echo Park's Tsubaki, Sonoko Sakai, Wild Live Seafood and Spago Beverly Hills.
Wed., Nov. 29 – "Beyond Pho":
A group of chefs in Los Angeles (including Cassia's Bryant Ng and Kim Luu-Ng, Diep Tran of Good Girl Dinette, and Minh Phan of Porridge & Puffs) add much more to the commonly known items such as Banh Mi, Spring rolls and Pho to the items most commonly associated with Vietnams cuisine and culture.  Featured in the episode: Cassia in Santa Monica, Good Girl Dinette in Highland Park, Red Boat Fish Sauce.
Past shows include:
Alta California: 
A collective of culturally connected, distinguished chefs (including Ray Garcia of Broken Spanish, Wes Avila of Guerilla Tacos, Carlos Salgado of Taco Maria, as well as Jorge Gaviria of corn purveyor, Masienda) work to preserve heritage and push forward the "Alta California" Mexican food movement by celebrating dishes and ingredients integral to Mexico's cuisine and its economy, Featured in the episode: Guerilla Tacos, Orange County's Taco Maria, Broken Spanish, BS Taqueria.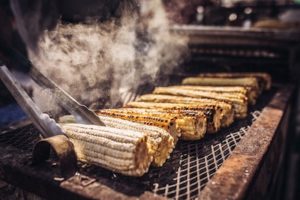 Badmaash
When the  Mahendro family (Anu, Pawan, Nakul and Arjun) immigrated to Los Angeles and found that the Indian food available in restaurants unrecognizable, they created their restaurant version.  It is featured in the episode: Downtown LA's Badmaash.