Visiting Santa Ana, Ca.- Attractions, Kickin Crab Dining, Holiday Inn Lodging- June 2018
We recently returned from Santa Ana, California and what a great place that not a lot of people know about in Orange County.  The city has plenty of great options for attractions, dining, lodging and family friendly stuff.  Here are some for this hidden gem of a place.   I highly recommend a visit to experience  a great culture and diversity.   We checked into the Holiday Inn and it was fabulous.
The place to stay is the Holiday Inn Santa Ana-Orange County Airport at 2726 South Grand Ave., Santa Ana, CA  92705.   Very cozy location with a nice outdoor pook, fitness center and nice restaurant serving a buffet breakfast and dinner.  We enjoyed our stay as it was very clean and the room was comfortable and spacious.   Free hotel parking and a friendly staff.   More at https://www.ihg.com/holidayinn/hotels/us/en/santa-ana/jwaca/hoteldetail

Dining: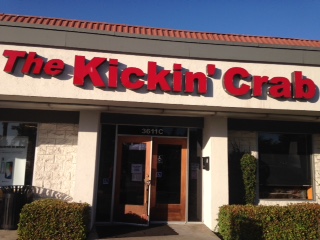 Dining at the Kick'n Crab cannot be more fun, messy and delicious as you are served your meal in a plastic bag with any/all the seafood you order with no utensils.   The Kickin' Crab has joined the Crustacean Nation and is here to satisfy your taste sensation. The Kickin' Crab is a fun-filled Cajun seafood destination where patrons come and escape into flavor paradise. We offer a distinct ambiance to enjoy the finest and freshest Cajun seafood around! Kickin' Crab is a great place to hang out with friends, family, or both! No plates…no utensils! Just your hands, a bib, and our unique and absolutely irresistible KC sauces – a combination of spicy, sweet and tangy flavors – over freshly prepared seafood that will give your taste buds satisfaction unlike anything else you've ever tasted.
https://thekickincrab.com/santaana-ca/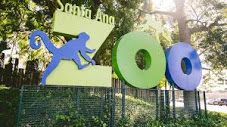 The Santa Ana Zoo– Yes they have a zoo there with plenty of animals, shows and experiences daily.  What a fantastic family friendly place that many people outside the area don't know about.  More at https://www.santaanazoo.org/

Another great stop was a place called Sender One Climbing .  The best rock climbing venue we have ever went to with a whole kid's area with self-supported repelling lines.  Then 2 other huge sections to climb and more.  This is a definite must with an assortment of fun unlike any other climbing place I have ever been to.
https://www.senderoneclimbing.com/sna/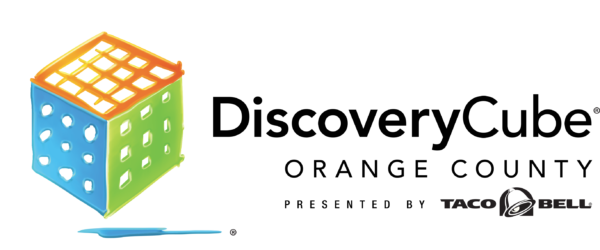 The Discovery Cube is the one place you cannot miss when coming to Santa Ana.  You can spend countless hours there with their massive exhibits, hands on stuff, cooking classes (my daughters took a class and it was a lot of fun while people can watch through the glass windows) and much much more.  It is sort of a similar of the California Science Center but has some unique activities including a full Anaheim Ducks hockey section where you can play and watch videos or make an audio recording.
 https://www.discoverycube.org/
We also got to visit the Orange County School of Arts and take a tour.  Seeing all the great programs they have was inspiring. 
One evening we briefly checked out the following:
The Mekjian Family Culinary Arts & Hospitality Conservatory
Junior Showcase Grand Buffet on Friday, May 25, 2018, 6 – 8 p.m.
Center for the Arts | Event Center
Here is more information on the Culinary Arts & Hospitality Conservatory.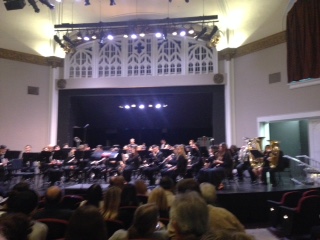 Then we headed over to Frederick Fennell Wind Studies Program
Wind Studies Year End Finale and Awards on Friday, May 25, 2018
Guest Artists: Dr. John Hallberg, saxophone and Mr. Teren Shaffer, conductor
Symphonic Band
Mathieu Girardet, conductor
Frank Ticheli: "Fortress"
Leonard Bernstein: "A Simple Song" from Mass
Ryan George: "Portrait in Jade"
John Powell: Music from "How to Train Your Dragon"
Frederick Fennell Wind Ensemble
Dr. Anthony Mazzaferro, music director
David Biendenbender: "Melodious Thunk"
Bernhard Heiden: Diversion for Alto Saxophone and Band
Frank Ticheli: Angels in the Architecture
Dmitri Shostakovich: Suite from "The Gadfly"
John Williams: Scherzo for X-Wings from "The Force Awakens"
Here is more information on the Wind Studies program.
For a complete list, go to www.ocsarts.net
Uncover Santa Ana. The site is now live at: www.UncoverSantaAna.com as they continue to add information, including upcoming events.
About The City of Santa Ana
The City of Santa Ana, the government seat and oldest city in Orange County, Calif., City of Santa Ana has been reborn as one of Southern California's trendiest destinations for short- and long-term visitors looking for a uniquely creative urban vibe. After allowing its colorful, culturally diverse and creatively charged roots to quietly fly under the radar for years, the city of more than 330,000 is proudly embracing its visitor- and resident-friendly eclecticism as well as the tens of thousands of foodies, nightlife fans, business owners and new residents flocking here every month.
For more information, visit  https://santaanachamber.com/
Grand Central Art Center (a partnership with California State University at Fullerton or CSUF):  CSUF students offered us a tour of the facility which includes many public galleries and live/work apartments for 26 students participating in the artists-in-residence program.  Just like at OCSA, all exhibitions and events are open to the public. http://www.grandcentralartcenter.com/exhibitions/ and the GCAC Events Calendar at http://www.grandcentralartcenter.com/events-2/.