Cuban Malpaso Dance Company Makes Rare LA Appearance March 28-30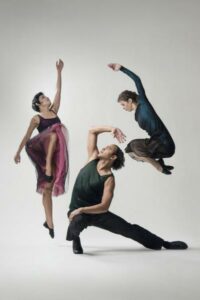 (Gerry-Furth-Sides) Malpaso Dance Company, one of Cuba's hottest contemporary dance ensembles, brings a slice of Havana to Southern California with three performances on Thursday, March 28 through Saturday, March 30, 2019, 7:30 pm, at The Wallis' Bram Goldsmith Theater.   One of Cuba's most sought-after dance troupes, this program of movement and music reflects the company's commitment to working with leading international choreographers while also nurturing new voices in Cuban choreography.
The program includes Ocaso by Artistic Director Osnel Delgado and Ser by company member Beatriz Garcia. Malpaso also presents Fielding Sixes by the legendary late choreographer Merce Cummingham, adapted for eight dancers and re-staged by Jamie Scott, and Tabula Rasa by famed Israeli choreographer Ohad Naharin, who traveled to Cuba in 2018 specifically to crystalize the re-staging of this seldom performed 30-year-old master work.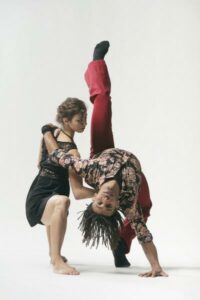 Malpaso, founded in 2012 and celebrated for its blend of modern, ballet, urban and jazz dance styles, is hailed as "driven and invigorating" (The New York Times) and "lusciously agile" (DC Metro).   The  Company has earned an international reputation for its bold and exhilarating performances, diverse repertoire and exceptional skill," says The Wallis' Artistic Director, Paul Crewes.
Emphasizing a collaborative creative process, the company tours with 11 dancers and is led by its original three founders – resident choreographer and Artistic Director Osnel Delgado, Executive Director Fernando Sáez and dancer and co-founder Daileidys Carrazana – who left the state- sponsored Danza Contemporanea de Cuba in 2011. When they created the independent modern dance company, friends expressed concern that it was a "misstep" (malpaso) to launch a new troupe since they would possibly loose government funding and have to assume fundraising responsibilities. But, instead, the global-facing company has expanded the concept of what Cuban culture can be when it reaches outward and embraces the myriad styles of dance.
The program comes at the same time Netflix is running an astonishing documentary double-bill of the six-part Cubre Libre, and Spanish-Mexican writer Paco Ignacio Taibo's stunning biographical tour, tracing the footsteps of Ernesto Guevara, "El Che." Stunning, captivating and astonishing are understatements in describing Cuban history.
Single tickets are $35-$105. Visit TheWallis.org, call 310.746.4000, or stop by in person at the Wallis Annenberg Center for the Performing Arts Ticket Services Office located at 9390 N. Santa Monica Blvd., Beverly Hills, CA 90210.
The Wallis Annenberg Center for the Performing Arts has produced or presented more than 250 dance, theatre, opera, classical music, cinema and family programs to an ever- expanding audience since it opened in 2013. Located in the heart of Beverly Hills, California,  The Wallis offers original and revered works from across the U.S. and around the globe.  The Wallis has been the recipient of six architectural awards since opening in 2013 for its breathtaking 70,000-square-foot venue designed by Zoltan E. Pali, FAIA, of Studio Pali Fekete architects in a restored, original 1933 Beverly Hills Post Office (on the National Register of Historic Places)
For more information about The Wallis, please visit: http://TheWallis.org. For downloadable photos, please visit: TheWallis.org/Press.
Like The Wallis on Facebook, and follow us on Twitter and Instagram.