1849 Wines- Great tasting and contemporary artwork- October 2019
1849 Wine is a contemporary, up-and-coming wine that draws inspiration from the contemporary art movement of the 21st century. 1849 Wine's vibrant labels capture your attention away from the endless sea of white, off-white, and eggshell labels that fill store shelves. We pride ourselves on creating California wines of the highest quality and expression. Every handcrafted bottle of 1849 Wine reflects the artistic spirit and dedication we have for the art of wine making.  Like an artist's fascinating power to disrupt norms, transcend taboos and change our perspective, our goal is to do all three with every bottle of 1849 Wine.   I really enjoyed the 2 I tried (the chardonnay as the feature picture and the pinot noir below).  Both were very smooth and tasty.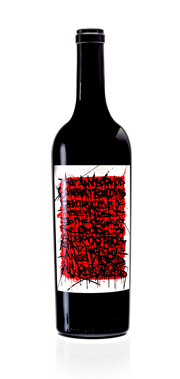 AU JUS– Chardonnay, ANONYMOUS– Red Blend, IRIS– Pinot Noir; DECLARATION– Cabernet Sauvignon; TRIUMPH– Red Blend
About the Varietals & Label Artwork
Although we at 1849 Wine are traditionalists when it comes to our wine making, we embrace a
personality and dedication to wine that takes creative liberties to be different – to color outside the
lines.
Each of our labels was handmade by the legendary contemporary artist, Saber, and was intended to
reflect the art inside our bottles. We wanted the artwork to draw you in, to speak for itself. That's
why we chose not to feature any names on the front labels of our bottles. Anonymous, ironically, is
the exception, and not the rule.