LA Jewish Film Festival May 18th-24th- Preview, Tickets
LA's Favorite Jewish Film Festival Returns To Theaters
https://lajfilmfest.org/2023_film-selections/
May 18 through May 24, 2023
World Premiere and Gala Opening Night Begins With a New Documentary Film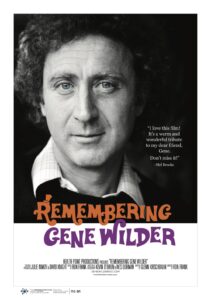 Remembering Gene Wilder
 Remembering Gene Wilder Official Trailer
Featuring Special Appearances by Mel Brooks at film's introduction with actor Peter Ostrum, "Charlie" from the Original Willy Wonka Movie on the filmmaker panel for Q&A
Plus
LAJFF Presents Premiere Film Events With Major Stars Including Performances by Pop Culture Songwriter Charles Fox and Closing Night With Concert Pianist Hershey Felder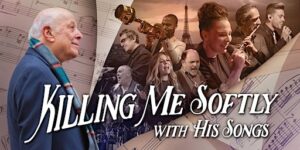 Tickets and information https://www.eventbrite.com/cc/la-jewish-film-festival-full-week-in-may-2023-2091529
Los Angeles – The opening night gala for the 18th year of the Los Angeles Jewish Film Festival begins on Thursday, May 18 2023 with a world premiere and opening night gala for the new documentary film "REMEMBERING GENE WILDER."
Celebrities expected to attend: Mel Brooks (IN PERSON!)
Peter Ostrum ("Charlie" in Willy Wonka Original film)
Paris Themmen, ("Mike Tevee" in Willy Wonka Original film)
The program begins at 7:15 PM at the historic Saban Theatre in Beverly Hills, with a ticket price at $50.00.
Scroll further for more great film programs.
The LAJFF will proudly screen "TRUST" a new feature film by writer/actress Jennifer Levinson and director Almog Avidan Antonir.
https://www.eventbrite.com/e/trust-la-premiere-screening-tickets-623233326657?aff=odcleoeventsincollection
On Saturday, May 20, 2023, at 8pm the LAJFF will have a Los Angeles premiere for the new feature film "TRUST" at the Lumiere Cinema at the Music Hall in Beverly Hills. Tickets at $18.00.  The film centers around three siblings attempting to reconcile over their mother's death but are torn between mourning and greed. Family isn't all it's cracked up to be. The film is the winner of the Best Feature (New Visions) and Best Drama (Audience Award) | Cinequest Film & Creativity Festival 2022.
Following the screening, there will be an exclusive Q&A with writer/actress Jennifer Levinson and director Almog Avidan Antonir.
On Sunday, May 21st there will be more film events that day:
Sunday, May 21 · 7pm at Laemmle Royal theater –  11523 Santa Monica Boulevard, LA.
LAJFF and the Consulate General of Israel celebrate Israel's 75th Anniversary.
https://www.eventbrite.com/e/who-are-the-marcuses-screens-in-celebration-of-israels-75th-tickets-626673496297?aff=ebdssbdestsearch
Date and time:
Starts on Sunday, May 21 · 7pm PDT
Location:
Laemmle Royal 11523 Santa Monica Boulevard #1st floor Los Angeles, CA 90025
In person Q&A with Director Matthew Mishory, film subjects Randy Schoenberg and Phillip Gomperts, and producers Rob Levine, Bradford Schlei, and Alvaro Fernandez.
Who Are the Marcuses? is Matthew Mishory's feature documentary about a mysterious and unlikely pair of philanthropists: the unassuming Long Island couple and Holocaust refugees Lottie and Howard Marcus, whose half a billion-dollar gift to Ben-Gurion University in Israel—(the single largest charitable donation to the State of Israel in its history)—inspired peace and climate action through water technology. "
A wonderful film recounting the remarkable tale of Israel, water, and philanthropy. I am proud to have played a small part," according to featured subject Warren Buffett. The film features Warren Buffett; Israeli President Isaac Herzog; historian Daniel Gordis; best-selling philosopher Micah Goodman; lawyer and genealogist E. Randol Schoenberg; Ellen Marcus, author and activist Seth M. Siegel; and many more. Music featured by legendary Israeli guitarist David Broza. The film will be presented in partnership with the Consulate General of Israel.
This is the fun film event for Rom-Com lovers:
On Sunday, May 21, at 4:00 PM The LAJFF presents another Los Angeles theatrical premiere for "OUR (Almost Completely True) STORY," a feature length rom-com film starring Mariette Hartley at the Laemmle Royal theater in West Los Angeles with tickets at $16.00.  Q&A with Mariette Hartley (Peyton Place), JERRY SROKA (Rugrats) and cast!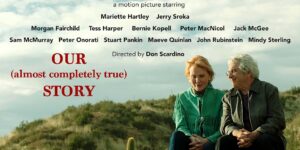 https://www.eventbrite.com/e/our-almost-completely-true-story-premiere-and-qa-wmariette-hartley-tickets-625274832857?aff=odcleoeventsincollection
The film is a humorous and loving story between screen legend (Mariette Hartley) and jobless voice actor (Jerry Sroka) as they navigate the LA senior dating scene. In this (mostly) true-life romantic dramedy, who would expect anything to come from two people who first meet in a bird store? She's tall, famous and classy. He's short and hides behind Groucho Marx and Woody Allen impressions. Out-of-work actors of a certain age face the indignities of Gen Z Hollywood assistants, oblivious to names, and agents who ignore calls. Despite their baggage, early life traumas and a serious health crisis, as these opposites attract, they find it's never too late for love. Set against the beautiful backdrop of Los Angeles, this adorable crowd-pleaser is also a love letter to Hollywood. Co-written by Hartley and Sroka and directed by Emmy winner Don Scardino (30 Rock).
"ISRAEL SWINGS FOR GOLD"
LAJFF PRESENTS A FAMILY FRIENDLY SUNDAY MATINEE FILM PROGRAM
https://www.eventbrite.com/e/israel-swings-for-gold-la-premiere-screening-to-celebrate-israel75-tickets-626898088057?aff=odcleoeventsincollection
Q&A with Israeli team member Zach Penprase!
Date and time
Starts on Sunday, May 21 · 1pm PDT
Location
Laemmle Town Center 5 17200 Ventura Boulevard, Encino.
In 2021, Israel's baseball team competed in the Olympics for the first time. With no media allowed in Tokyo's Olympic Village, the players record their own experiences. Mostly newly minted Israelis, they log unexpected battles against anti-Semitism and anti-Zionism. Victory for Israel comes on the playing field, even if not on the podium. Israel Swings for Gold follows the 2018 hit Heading Home: The Tale of Team Israel, about Israel's Cinderella run at the 2017 World Baseball Classic.
A Documentary by Seth Kramer, Daniel A. Miller, and Jeremy NewbergerIn partnership with the Consulate General of Israel
https://www.eventbrite.com/e/killing-me-softly-with-his-songs-plus-tribute-concert-with-charles-fox-tickets-622649570627?aff=odcleoeventsincollection
On Monday, May 22, 2023  – Saban Theater, Beverly Hills at 7:30pm
LAJFF will present the new documentary film"KILLING ME SOFTLY WITH HIS SONGS" plus tribute & concert with Charles Fox. Tickets at $25.00 for this special program at the Saban Theatre 8440 Wilshire Boulevard in Beverly Hills.
"Killing Me Softly With His Songs" is a musical documentary about the life and work of composer Charles Fox, known for his classic songs such as "Killing Me Softly With His Song," Jim Croce's "I Got A Name," and Barry Manilow's "Ready To Take A Chance Again," as well as iconic television show themes for Happy Days, Laverne & Shirley, The Love Boat and Wonder Woman.
The film follows Fox's life and career from his Jewish roots in the Bronx to Paris where he studied with the legendary teacher Nadia Boulanger (who taught Aaron Copland, Quincy Jones, and Michel Legrand among others), and landed in Hollywood in the 1970's where he wrote scores for over 100 films and TV shows. His Grammy-winning "Killing Me Softly With His Song" was a global chart topper for Roberta Flack as well as the Fugees. Featuring performances and an array of entertainers—Rita Wilson, Jason Alexander, Paul Williams, Diane Warren, Alexandre Desplat and Henry Winkler to rapper-actor Common and more—this utterly engaging profile of a wildly talented yet humble artist showcases music's unique ability to transcend languages, borders and genres.
Trailer: https://vimeo.com/792342529?embedded=true&source=vimeo_logo&owner=3739650
WORLD PREMIERE SCREENING EVENT
The festival continues on Tuesday, May 23rd, 7:30pm with a World Premiere Screening event when the LAJFF presents "VISHNIAC" at the Laemmle Royal theater, 11523 Santa Monica Boulevard, Los Angeles, with tickets at $16.00. VISHNIAC is a new film about the famous photographer with filmmaker Laura Bialis for the Q&A. Produced by Roberta Grossmann and Nancy Spielberg. Trailer:  https://vimeo.com/332316939?embedded=true&source=vimeo_logo&owner=3039626
Roman Vishniac is best known for having traversed Eastern Europe from 1935 through 1938, on assignment for the American Joint Distribution Committee, to photograph Jewish life in Eastern Europe. The purpose of the photographs was to raise funds for impoverished Jewish communities. Few predicted that less than a decade later, these communities would be wiped out, and that Vishniac's photographs would provide the last visual records of an entire world.
His photographs have great strength and look always contemporary so it makes the upcoming Holocaust stronger than ever. After the war, Vishniac's documentation continues with photographs of Berlin in ruins and children in displaced persons camps before he shifts his focus to groundbreaking scientific work.
Directed by award-winning filmmaker Laura Bialis (Refusenik, Rock in the Red Zone), Vishniac goes behind the images and beyond the myths to portray a man who took those closest to him to the brink of rejection, yet gave the world a collection as diverse and beautiful as the eye can see.
Closing the LAJFF is a spectacular screening and performance by Hershy Felder on Wednesday, May 24, 2023 at 7:00pm at the Wallis Annenberg Center for the Performing Arts, in Beverly Hills. LAJFF will present the Los Angeles premiere for the new documentary film "THE ASSEMBLY" for a closing night spectacular.
This special show will include a concert by HERSHEY FELDER with student artists from the film. It will be sold out as soon as tickets go on sale for that one.  "THE ASSEMBLY"  is the true story of Holocaust survivor Eva Libitzky who spent her post-war life in America visiting primary and secondary schools throughout the United States. At one school, a diverse group of students who study music but are unaware of the events of WWII, gather at an assembly to "honor" their guests with music.