Visiting Arlington, Virginia & Washington D.C.: Activities, Lodging-May 2022
Visiting Arlington, Virginia & Washington D.C.: Activities & Lodging – May, 2022. Written by

Jeff

 Zimerman.
                                             ARLINGTON, VIRGINIA
I recently returned from a wonderful and delightful seven day vacation to Arlington, Virginia & Washington D.C.. I highly recommend staying in, and visiting Arlington during your next Washington D.C. & Virginia area trip. Arlington in Northern Virginia sits directly across the Potomac River from Washington, D.C.  Arlington is home to treasured national monuments and memorials, and it's the perfect jumping-off point for your Washington, D.C. area explorations.  You can choose from 38 hotels with rates averaging 20% lower than those in downtown D.C.!
During my 7 day stay I visited the 
Arlington National Cemetery, the Pentagon 9/11 Memorial, Arlington Public Art, the Mount Vernon Bicycle Trail, Gravelly Point Park plane-spotting, Theodore Roosevelt Island, and other locations in Arlington
. They are all just a short bicycle or Metro ride away from each other, and from local hotels.   After my visit I can now see why Arlington was recognized recently as the "Best City to Live in America".  
https://www.stayarlington.com/
….
Had a fantastic stay at, and I highly recommend, the Crystal City Marriott at Reagan National Airport in Crystal City, Arlington, VA.  It is a great home base for exploring all of Arlington and Washington D.C. due to its proximity to the local airports, and its easy access to D.C. . The hotel staff were extremely friendly, knowledgeable and helpful. The large rooms were very spacious, clean and modern.   The hotel lobby and ambience was inviting & welcoming to begin and to end the day.  There is a 24 hour restaurant and bar in the hotel lobby. This is a wonderful place to grab a drink/meal, relax and connect.  I had a very delicious breakfast there.  Also enjoyed working out in the 24-hour fitness center.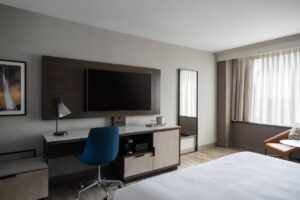 The Crystal City Marriott at Reagan National Airport is conveniently located, in a very safe neighborhood and was walking distance to National Landing's large variety of restaurants and shops.   The hotel also offers complimentary shuttle service to Reagan National Airport. There are many beautiful bicycle and fitness trails located next to the hotel. Another major reason to stay here is that the Crystal City Metro is connected to the hotel. The Metro is extremely convenience and safe to take to your business & tourist locations in Arlington, VA & Washington D.C.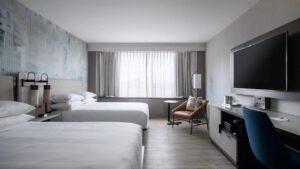 Crystal City is a fascinating neighborhood in transformation located in Arlington, Virginia. Its prime location along the Potomac offers stunning views of Washington, D.C., and the national monuments. Underground, you can find the Gallery Underground as well as shops and access to the many hotels, office buildings and residential high-rises. The Restaurant Row on 23rd Street South is also noted for a diversity of restaurants and active nightlife. Crystal City boasts more than 4,600 hotel rooms and 170,000 square feet of meeting space. It's close to both the Pentagon and Reagan National Airport and within walking distance of the Crystal City Metro station, providing convenient access to points beyond. I highly recommend staying in Crystal City for quick easy access to Virginia & D.C.
National Landing
 is a dynamic downtown located in Arlington, Virginia, just across the Potomac River from Washington, DC.  National Landing is an area in Northern Virginia encompassing parts of the Crystal City and Pentagon City neighborhoods of Arlington County and the Potomac Yard neighborhood in the city of Alexandria that has been announced as the location for Amazon.com, Inc.'s HQ2 headquarters project. National Landing is where an unprecedented level of public and private investment is propelling one of the most exciting transformations of any mixed-use urban place in the nation. 
https://nationallanding.org/
..
Rosslyn is located in the heart of Arlington and is an urban, active and connected community that is home to businesses, retailers and residents. Through new mixed-use residential options, chef-driven restaurants and food halls, ample transit options, as well as public spaces and robust programming from the Rosslyn BID, the neighborhood consistently attracts and retains a high-caliber of talented professionals. Rosslyn has the most public art in Arlington and boasts lively streets, beer gardens and diverse dining options, green public spaces and retailers. Rosslyn is located directly across from Georgetown University & D.C..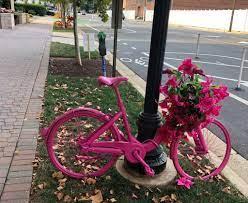 The 
Arlington National Cemetery
 is definitely a must-see during your Arlington & D.C. visit.  Arlington National Cemetery serves as a United States military cemetery in Arlington County, Virginia, across the Potomac River from Washington D.C. and is a memorial to America's persons of national importance; including presidents, Supreme Court justices, and countless military heroes.  In these 639 acres lay the deceased of the nation's conflicts beginning from the Civil War. The Cemetery Visitors Center is a good place to start your visit where you will find maps, guidebooks, exhibits, a bookstore, and restrooms. You may walk the grounds on your own or take the interpretative tour. Be sure to allow several hours to explore the grounds and wear comfortable walking shoes.  I took the tram which had very knowledgeable & helpful guides. You can hop off the tram at various locations and pick up the next one
.  
https://www.arlingtoncemetery.mil/
……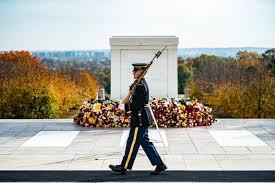 The 9/11 Pentagon Memorial is a national memorial dedicated to the tragic events that occurred on Sept. 11, 2001. Located just southwest of The Pentagon in Arlington County, Virginia, it is a permanent outdoor memorial to the 184 people who died as victims in the building and on American Airlines Flight 77 during the September 11 attacks.  The placement of the benches and the alignment of the Memorial are very meaningful. The alignment shows the way the plane went into the Pentagon; and the benches are lined up according to the ages of the passengers. The occupants of the Pentagon who were killed are also shown in the Memorial. The Memorial is very moving and I highly recommend a visit.//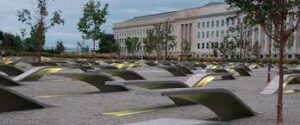 The U.S. Air Force Memorial 
is located in Arlington, VA, and honors the service of the men and women of the United States Air Force. The three stainless steel spires reach a height of 402 feet above sea-level. It is adjacent to the Arlington National Cemetery and overlooks the Pentagon. The Memorial is free and open every day of the year, 9:00 am – 9:00 pm, except Christmas. I witnessed great views of both the Pentagon and of Washington D.C. It is located 1 mile from the Pentagon and I highly recommend a visit.
https://www.afdw.af.mil/afmemorial/
…..
The (DEA) Drug Enforcement Administration Museum
 and Visitors Center is located in Arlington, Virginia.   The museum provides an educational and historical trip through the lifecycles and effects of illegal drugs in America. They have captivating educational programs and hands on activities. 
https://museum.dea.gov/
..
Theodore Roosevelt Island
 is an 88.5-acre island and national memorial located in the Potomac River in Arlington & Washington, D.C. During the Civil War, it was used as a training camp for the United States Colored Troops.  Today you can walk and hike thru miles of trails through wooded uplands and swampy bottomlands. I had a very enjoyable morning being surrounded by the sounds of birds and nature. 
https://www.nps.gov/this/index.htm
…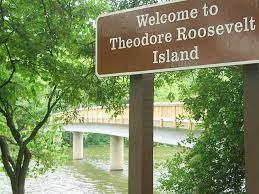 WASHINGTON D.C.
YES, Washington D.C.
 is definitely worth visiting. I recently returned from a wonderful and delightful seven day vacation to 
Arlington, Virginia
& Washington D.C
. There is so much culture and beautiful neighborhoods to explore. Most of the popular museums and attractions are free to check out, which can make it a budget friendly vacation that the whole family will enjoy. 
https://washington.org/
…..
Below are some of my top recommendations to consider on your next Washington D.C. visit.
WOW definitely the highlight of my 7 day trip was a private 5 hour evening Bicycle Ride/Tour with DC Cycling Concierge. The owner Jeff Miller is extremely knowledgeable, organized and friendly. He customizes each private tour by reviewing with the cyclists in advance their requests of places they want to see and visit, the length & time period they want to ride, the pace etc… Jeff brings high quality conditioned bikes, helmets, snacks, souvenir water bottles, etc.. Jeff is very accommodating and meet you at a convenience location for you.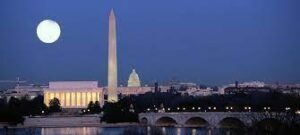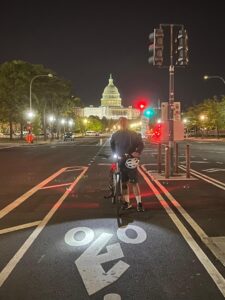 My private five hour evening bike ride/tour started by meeting Jeff Miller, owner of DC Cycling Concierge, at a mutually agreed upon location where we spent a few minutes reviewing the proposed route on a map. We had talked earlier in the day to review the logistics and expectations. He had the bikes unloaded and was timely. We cycled up to the Capitol Building and watched the beautiful sun set over the National Mall & the Lincoln Memorial. We then rode around the Capitol, Library of Congress and the Supreme Court, etc… Onwards to the White House & Blair House via Pennsylvania Blvd on the protected bicycle lane. The same street that each President drives & walks down after their inauguration speech I was cycling on! The White House was beautifully lit up. We then cycled over to the National Mall where we stopped at the Washington Monument for snacks & water.  Onwards further on the mall exploring the World War Two Memorial, Korean War Memorial, Vietnam Veterans Memorial, FDR Memorial, and then stopping at the Lincoln Memorial which was lit up both inside and outside. At the Lincoln Memorial we took a break for pics. Then we cycled and explored the Jefferson Memorial which is also extremely beautiful at night.  Jeff is extremely knowledgeable about D.C. & current events, and is consistency sharing stories, knowledge and history thru the evening.  I did not want the bicycle ride/tour to end. This was such a wonderful and memorable way to experience D.C.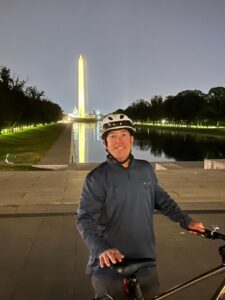 White House Tour. Must be reserved in advance thru your elected official.

United States Capitol Tour, Senate side tour recommended.  Must contact your Senator in advance to reserve a tour.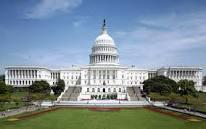 The Library of Congress Tour. Get a Library card while you are there. Reservations recommended.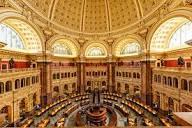 The Washington Monument. Reserve a free ticket in advance. Great views on a clear day.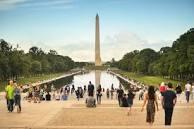 United States Holocaust Memorial Museum. Reservations recommended. Very moving & timely exhibitions. Highly recommend.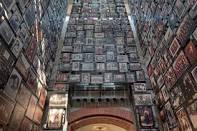 The Smithsonian Institution is the world's largest museum, education and research complex, with 19 museums and the National Zoological Park. Allow a few hours at each museum. Museum highlights included:
        National Museum of African American History and Culture. Advance reservations needed.
        National Museum of American History
        Smithsonian American Art Museum 
        National Museum of Natural History
        The National Portrait Gallery
        National Air and Space Museum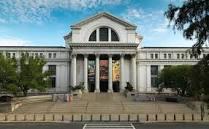 NATIONAL MALL – Highly recommend the various Free Walking Tours. I had a wonderful & very knowledgeable tour guide with
National Archives Building & Museum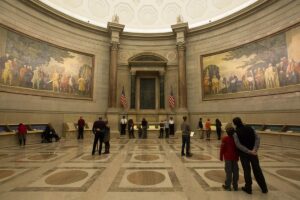 U.S. Department of the Interior Tour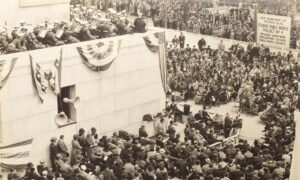 The Kennedy Center (Concerts & Events).
Spy Museum

Bureau of Engraving and Printing Tour

FBI Experience Tour
Article written by Jeff Zimerman