Sur Restaurant in W. Hollywood serves up delicious food & Argentine beef week- March 2023
Our dining experience at Sur restaurant on Robertson in West Hollywood during Argentine beef week was an absolute pleasure. The special tasting menu featured a selection of expertly prepared dishes, with the star ingredient being the incredibly tender beef from Argentina. Executive Chef Nico Medina's special menu featured beef that came directly from Argentina!  Argentine Beef Week was from March 21st-26th, 2023 but you can visit the website below to learn more. The meal began with a delicious yellow and saffron soup followed by a field greens salad and savory steak empanadas. However, the highlight of the night was undoubtedly the filet mignon, which was so tender it practically melted in my mouth. To accompany the main course, we enjoyed spinach and ricotta pasta with smoked provolene cheese, which complemented the flavors of the beef.
The ambiance of the restaurant was both intimate and cozy, with dim lighting from flickering candles adding to the romantic atmosphere. Our server Gabriel, who hailed from Argentina, was friendly and knowledgeable, helping us select the perfect wine to pair with our meal. We ended the meal on a sweet note with the Argentinian dulce de leche flan, which was the signature dessert of the night. Also tried the blackberry cobbler from Sur which was fantastic.

Overall, our experience at Sur was exceptional, from the expertly prepared dishes to the warm and knowledgeable service. I highly recommend this restaurant to anyone looking for an unforgettable dining experience.
More on Sur at https://www.surrestaurant.com/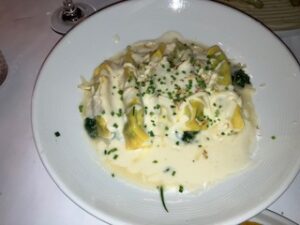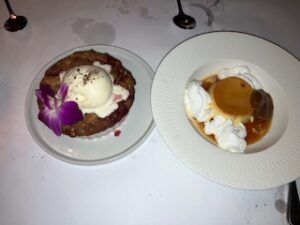 LOS ANGELES – – Following the spectacular World Cup Championship
win by Argentina, the Argentine Beef Promotion Institute announced its plan for the Week of
Argentine Beef partnership with Los Angeles restaurants during the month of March.
Participating restaurants include SUR Restaurant & Lounge (famous from the Bravo show
"Vanderpump Rules"), Bodega Malbec Argentinean Grill (a renowned Argentine restaurant in
Los Angeles with an Argentine owner and Argentine chef), and Amarone Kitchen & Wine (one of Trip Advisor's top 10% restaurants rated worldwide) with its newly open sister restaurant,
Amarone Kitchen & Bar. All will showcase the distinct and delicious taste of Argentine Beef as
menu specials, using cuts including tenderloin, rib eye, skirt, and New York strip.
"There are many restaurants in the U.S, that carry Argentine beef including Novecento in Miami, Bodega Sur in Chicago, Buenos Aires Café in Austin, Chico Malo in Arizona, Patagonia Grill in Houston, and Buenos Aires restaurant in New York City," said the President of the Argentine Beef Promotion Institute, Juan José Grigera Naón. "We hope that many more restaurants welcome the opportunity to showcase our premium beef to chefs and their customers."
Argentine Beef is known for its great taste, tenderness, quality of its cattle, and sustainable
cattle-raising practices. The beef is naturally delicious, as its cattle are raised in vast pastures
where the cattle run free and are primarily grass-fed. Argentine beef is produced without
anabolics or growth hormones, and the use of fertilizers and agrochemicals is practically nil.
This makes Argentine beef one of the world's finest exports and food products, with a renowned global reputation.
In addition, beef produced in Argentina offers multiple health benefits, such as lower fat and
cholesterol levels and a higher content of Omega-3 fatty acids, as well as a higher ratio of
Omega-3 to Omega-6 fatty acids compared to cattle raised on feedlot and mixed feed.
Argentina's beef exports to the U.S. represent approximately 3% of the total Argentine beef
exports worldwide. Additional countries that import Argentine beef in great quantities include
China, Israel, Germany, and Chile, among others.

"We are very excited about this opportunity to cook with Argentine Beef and present a new
high-quality product to our discerning customers. Argentine Beef is one of the finest ingredients,so we hope to be able to use it regularly in California," commented SUR Executive Chef Nicolás Medina.
About the Argentine Beef Promotion Institute
Created in 2001, the Argentine Beef Promotion Institute –IPCVA by its acronym in Spanish– works to improve the positioning of Argentine Beef products throughout the world. IPCVA is the leading voice for Argentine Beef, promoting the generation of new business opportunities worldwide. For more info, visit www.ArgentineBeefUSA.com