USA Soccer National Team loses Friendly match to Honduras at the Home Depot Center (1/10)
Serenaded by a sea of blue and white jersey partisans at the Home Depot Center, Honduras avenged a four-game losing streak to USA by topping the nationals, 3-1, last Saturday, in a "friendly" match that saw Jimmy Conrad from the home team yanked out of the game halfway through the first half from a team of USA hopefuls with his second yellow card in the first 15 minutes. That put the team in a deep hole as world cup bound Honduras seemed to control the game. Here is a photo after their second goal below.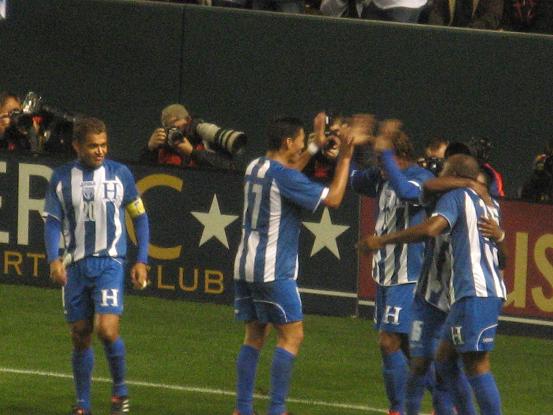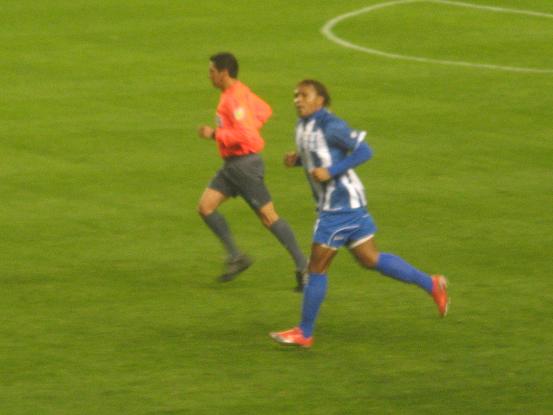 Few of the USA representatives are expected to start, much less make the team with coach Bradley playing many new players. The wholesome atmosphere and fan-friendly stadium helped make the lackluster match involving a shorthanded American squad watchable. Honduras built a 3-0 lead and making it look easy as ex-Galaxy member Carlos Pavon (pictured above) started the scoring. USA defenseman Clarence Goodson (below on the right) headed in a goal to make it 3-1 and the team missed a couple other chances to make it a one-goal game and that is the way it ended.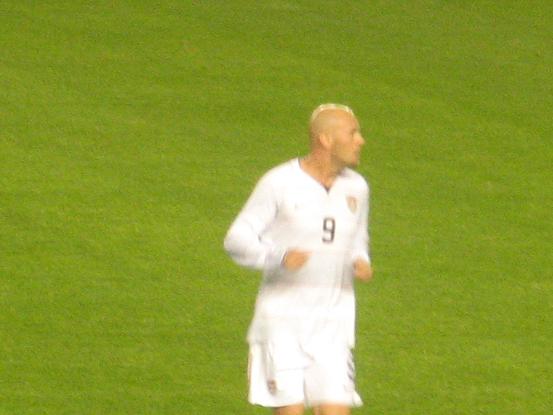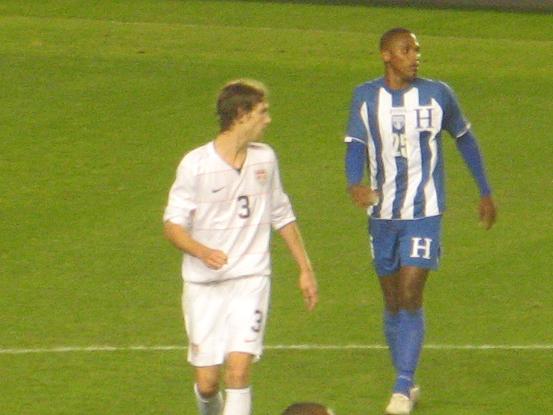 Of all the players selected for this game, only a few will seem to make the World Cup squad chosen by Bradley in the next few months. Casy Conner (pictured above) being a hopeful selection. In some great news, Clint Dempsey, who limped off the field during a match overseas appears to not have major damage and should be back in a few months as well as forward Charlie Davies. Davies was seriously injured in an auto accident but his condition has improved steadily so he hopes to be back as well. The USA team faces England on June 12, Slovenia on June 18th and Algeria on June 23rd.
More information, tickets and the schedule for the USA team can be found at www.ussoccer.com