West Palm Beach, Florida- Lodging, Dining, Attractions- September, 2020
Lodging: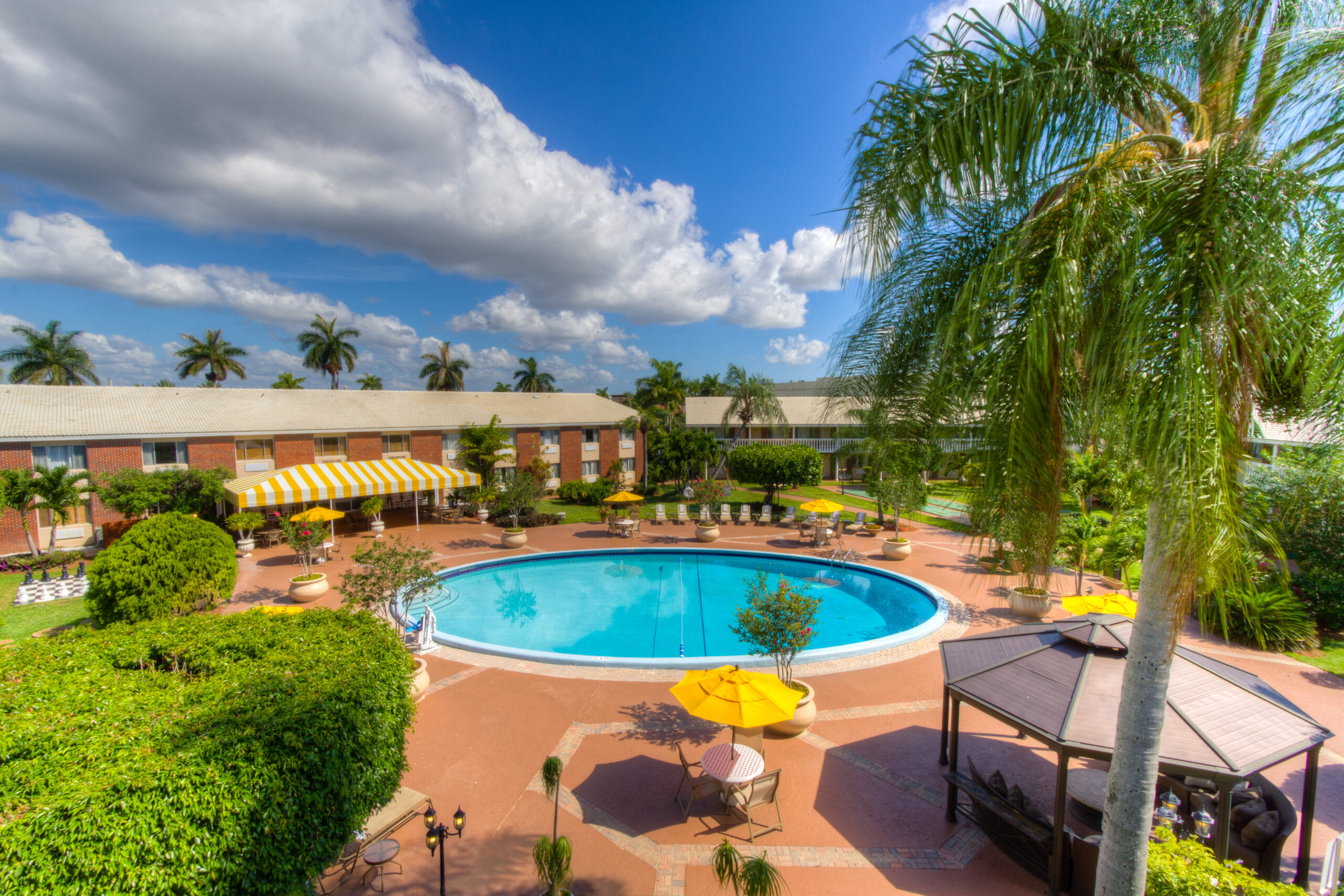 The best place to stay is The Best Western in West Palm Beach at 1800 palm beach lakes Blvd across the street from the outlet mall full of shops and restaurants.  it is perfectly situated close to most activities.   The warm and friendly staff go overboard to accommodate your visit.  The sales manager Rick was fantastic and the shuttle driver Alan was super upbeat & fun. This is not your typical Best Western.  It is very spacious with a grand heated pool bigger than most resort or big hotel pools. They also have a life size chess set where you have to literally pick up the pieces to move them.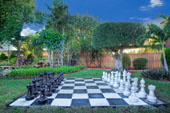 The beds were very comfortable and our junior suite had beautiful decor, paintings, a giant mirror, 2 bathrooms, mini fridge, microwave, couch with 2 chairs and sit down bar with 3 chairs.   It was amazing and very affordable for what you get.   They usually have a full buffet breakfast but during the covid time, they had pre-packed grab and go items such as eggs, sausage, fruit, cereals, bagels, muffins, yogurts and milk.  We would suggest to stay here on your next visit to West Palm Beach as you will not be disappointed.  Overall is was Just exceptional. Our expectations were blown away by how nice the rooms were and the incredible huge heated pool ( bigger than many high end resort or hotel pools).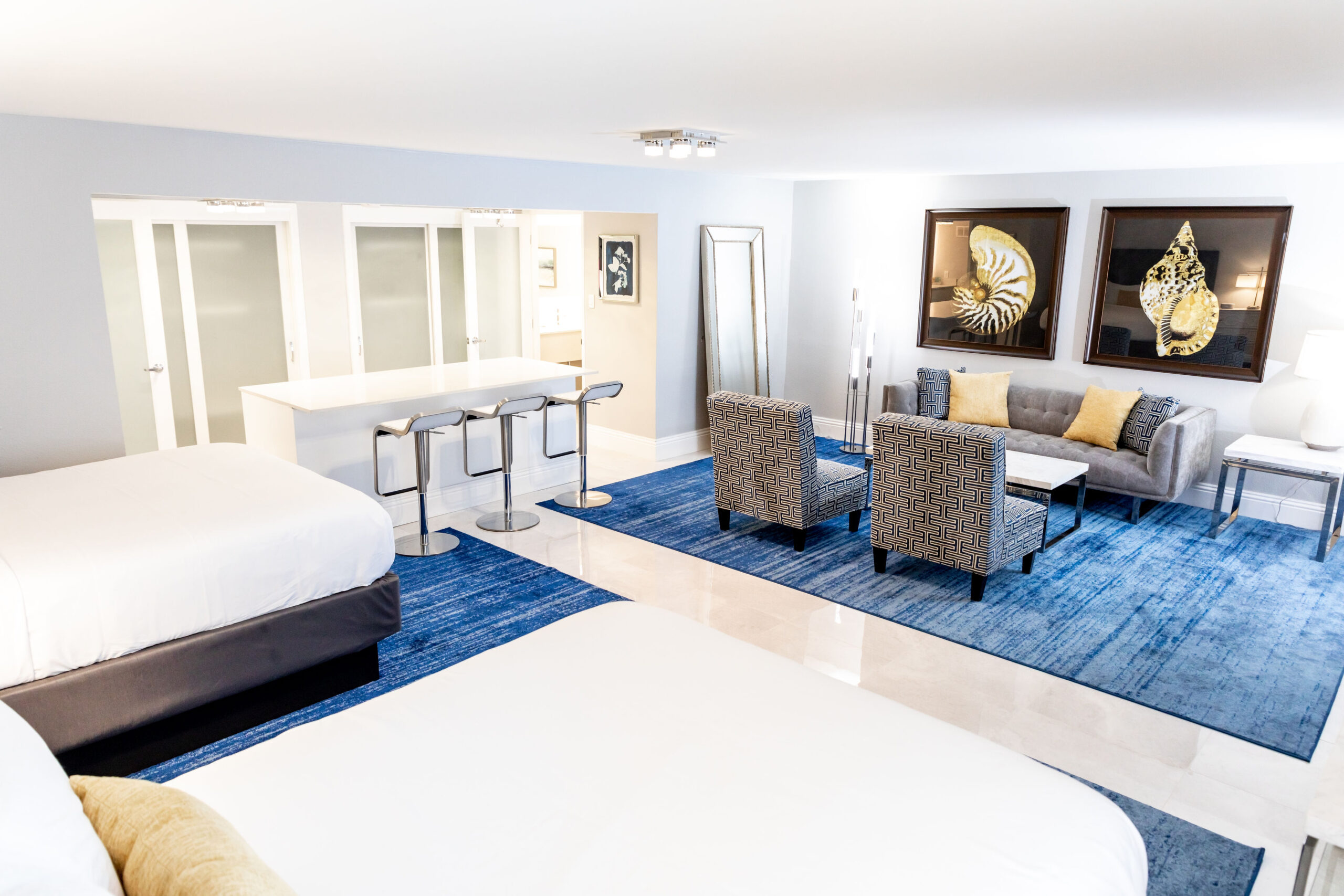 But the staff and accommodations were above and beyond. The full staff including sales manager Rick, front desk employee Ralph and shuttle drivers Boyd, Stan and Alan made us feel like family.  . All were incredibly helpful, friendly and went out of their way to make our visit fantastic. Our rental car from enterprise did not work as we got locked out with the fob not working but the drivers all helped get us to our dining and activity places including helping drive us to the airport with the bad car issue. I have never experienced this type of help and warmth from any other place I have ever stayed. I cannot emphasize the great appreciation I have for everyone who worked there.  We had the junior suite which was so spacious , comfortable including 2 bathrooms and showers overlooking the pool.  More at  The BEST WESTERN Palm Beach Lakes offers our guests a convenient location, competitive rates and very attractive amenities.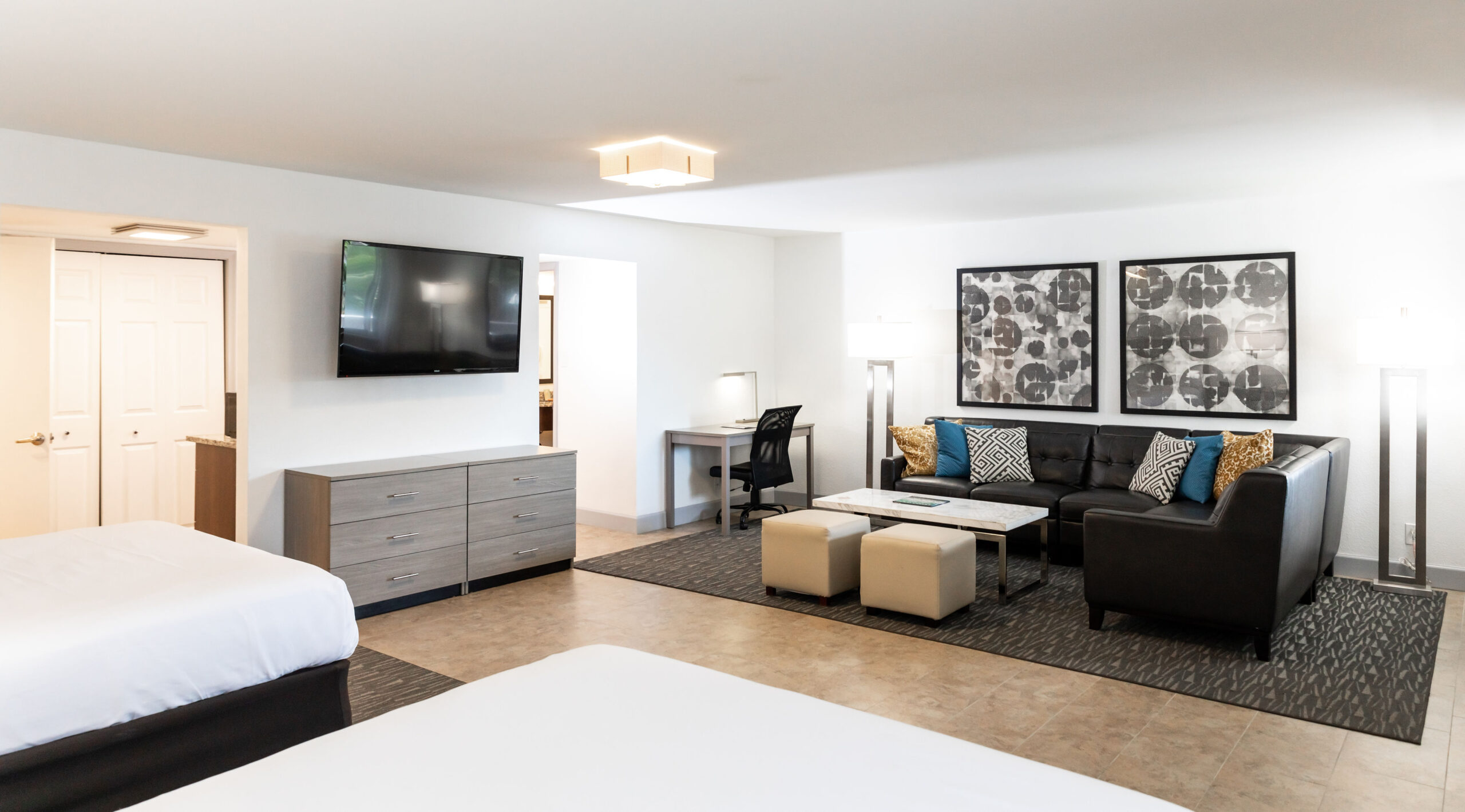 ADDRESS:1-800 Palm Beach Lakes Blvd. West Palm Beach, FL 33401
TELEPHONE:561-683-8810 1-800-331-9569-Toll Free to Hotel1-800-WESTERN-Best Western Next Door to TARGET. Across the street from PALM BEACH PREMIER Outlets & Restaurants within walking distance
ROOMS:135 Guest Rooms with One King or Two Queen Beds, 2 Jr. Suites, 1 Executive Suite Meeting Room for 30 People
FACILITIES & Complimentary Continental Breakfast
AMENITIES: Microwave/Refrigerator in all rooms Free High-Speed Wireless Internet, 60 ft. Heated Outdoor Pool Grill/Picnic Area, Guest Laundry, Business Center, Fitness Center, Van Service to/from Palm Beach Intn'l Airport, Port of Palm Beach, City Place, Area Shopping & Restaurants (within 3 miles) TripAdvisor Certificate of Excellence and Best Western Director's Award for Quality and Service. More at www.bestwesternpalmbeach.com
Transportation:

We used Captain's M & M Car Service for our airport rides and for rides to Club Med in Port St Lucie. The whole company is so professional with specifics via email of where to go and who to look out for. The itinerary is simple and clear. Our driver Greg was fantastic. He was at the airport with a sign and helped escort us to the car helping with our luggage. Super friendly, prompt, reliable, warm and professional. I highly recommend Captain's M & M nn your next visit to West Palm Beach for airport, seaport or car service in their beautiful clean vehicles.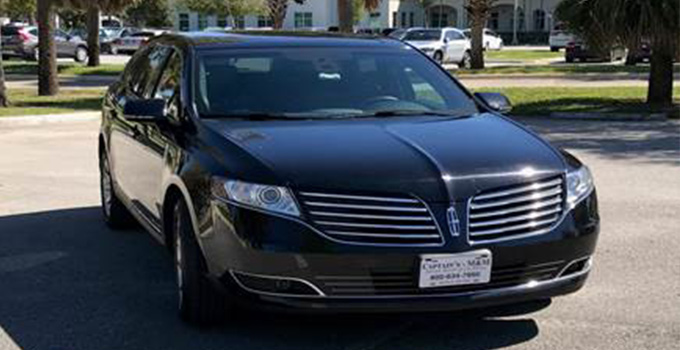 Captain's – M&M takes pride since 1980 in providing ground transportation to and from All South Florida Airports from Palm Beach County including West Palm Beach Airport (PBI), Ft. Lauderdale Airport (FLL), Miami Airport, MIA), North County Airport (F45) and Martin County Airport (Stuart Airport SUA). Their goal is to provide you with transportation services that define quality, style and safety. Because they care about their clients, their company takes great pride in meeting and exceeding your expectations. Through extreme customer satisfaction, they continue to grow each year. Business or Pleasure, we are committed to your satisfaction. The quality of our service is what sets us apart from the competition. They service Ft. Lauderdale-Hollywood International, Palm Beach International and Miami International Airports and Port Everglades in Fort Lauderdale and Port Miami Seaports, as well as visits to Disney, concerts, casinos, tourist attractions, business meetings, corporate events, night out on the town, dinners or shopping days out. In addition to our great service, we offer competitive rates for the highest quality of service available anywhere in South Florida. All their drivers are FBI background checked, Palm Beach County Vehicle For Hire Licensed, we carry full insurance coverage and a Seller of Travel License. They deliver premium point-to-point transportation, with unparalleled attention to detail, chauffeur courtesy, extraordinary customer convenience and satisfaction. From Towncars, party buses, limos, suv's and vans, they have it all. www.captainsairport.com
DINING:
Sant Ambroeus restaurant located in Palm Beach in the The Royal Poinciana was spectacular and not to miss.  Our server Gabriel was attentive and fantastic. He suggested some of the specials so we started with the mouth watering seared sea scallops in tasty corn and butter sauce.  We also had the caprese salad and my daughters split the spaghetti with meat sauce.  We devoured it all along with their homemade fresh bread.
For the main course, we went with their signature breaded veal Milanese with marinara sauce and the fresh local snapper fish in a lemon caper sauce.  They were served with side salads and we had ordered a side of the roasted potatoes and sauteed Brussels sprouts. 
We took some to go as we had to save room for their popular gelato, which was out if this world. 
We highly recommend this French restaurant, which had indoor seating with ac or a nice patio to dine outside.  The menu has a lot of variety and check out their nice wine list to enhance your meal.  More at www.santambroeus.com/

Ill Forks Steakhouse-
This high end but well worth it Steakhouse is a must visit to West Palm Beach.  The head chef Thomas has created a fantastic menu with a vast variety of choices from starters to entrees.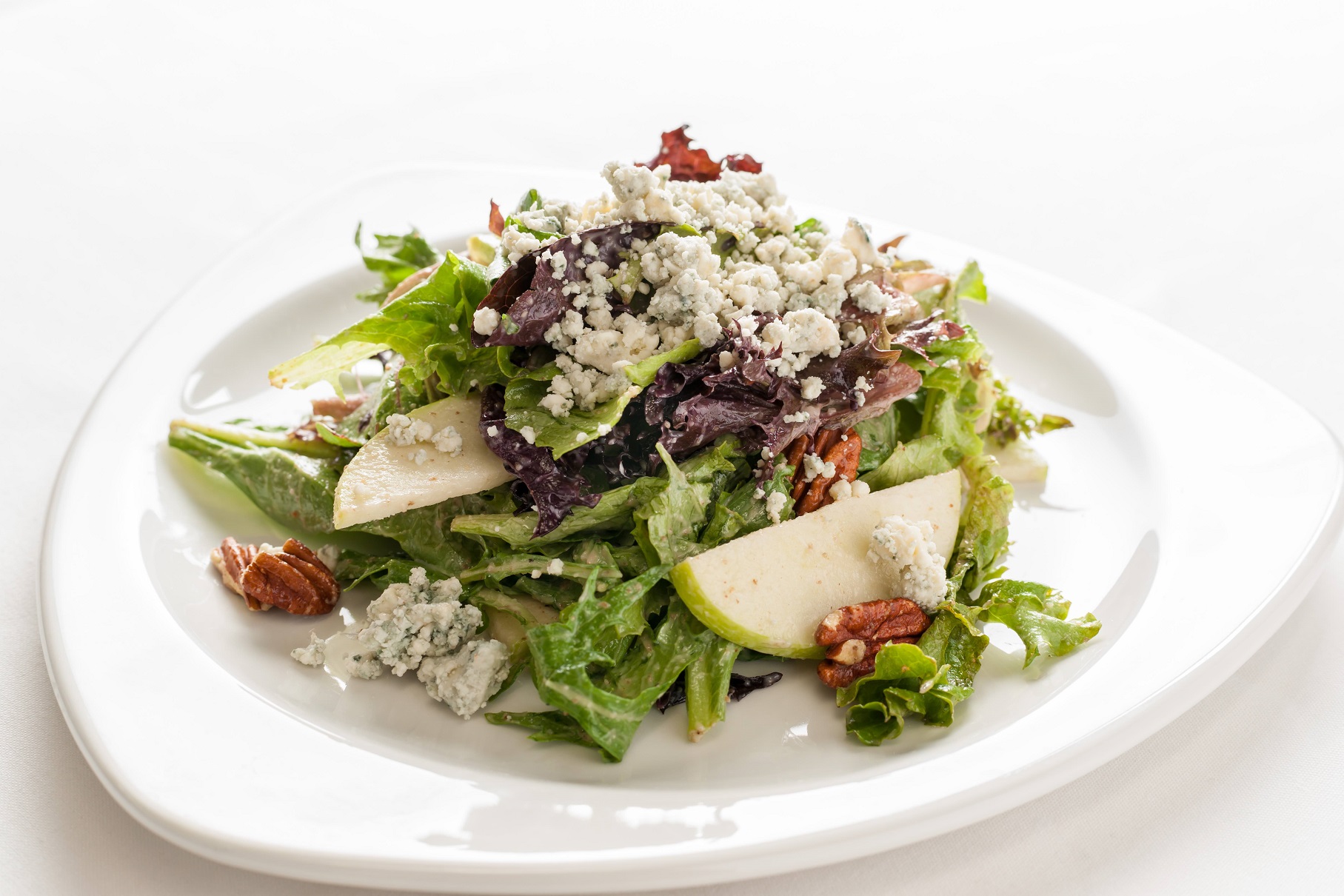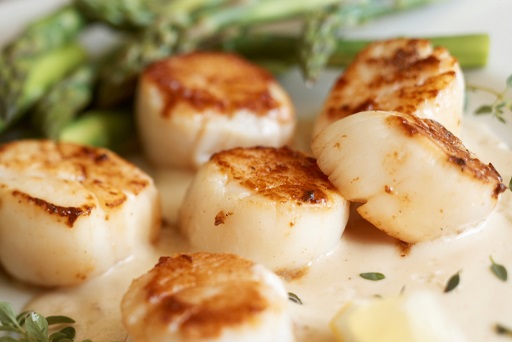 He suggested the perfectly cooked seared scallops and the lll forks salad (mixed greens, pecans, apples, cheese & maple-pecan dressing so we started with those.  For the main course, we had to go with steaks but they had some nice other options too.  They hand-select the finest USDA Prime and only deem the top .005% of beef acceptable. Their selection offers abundant marbling, juiciness, tenderness, and superior flavor. Experience the warm and intimate surroundings of a preferred fine dining restaurant. We had the tender filet and the NY strip fillet and both melted in our mouths.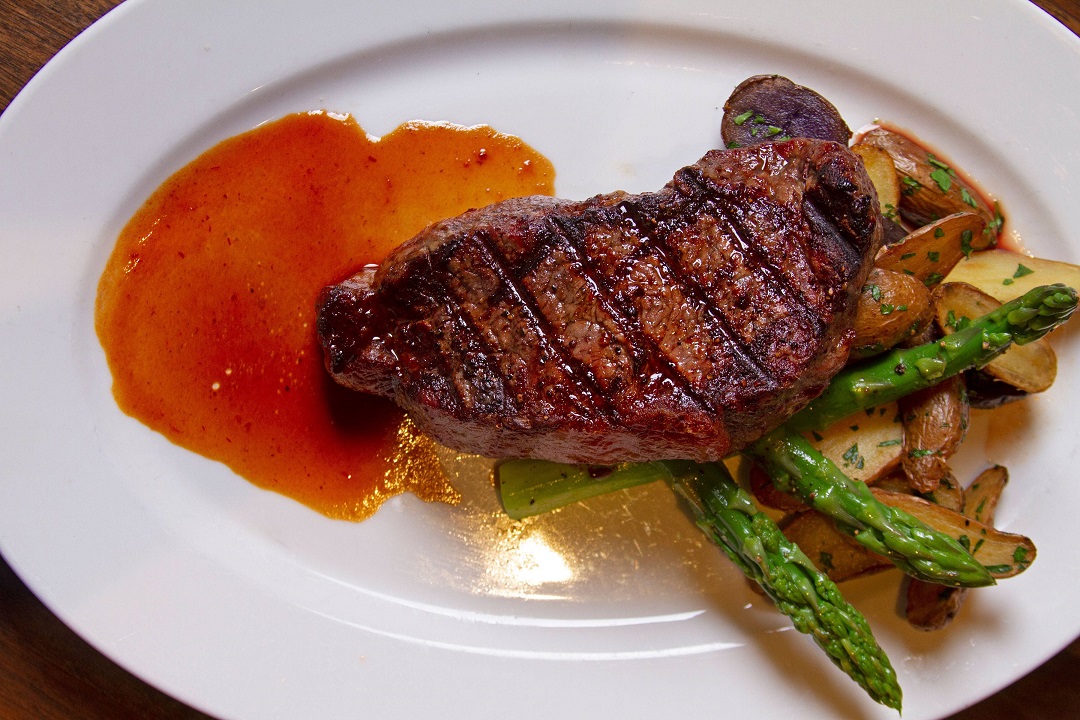 Other meat choices are the 42 dry aged and the American rib eye wagyu.  Side dish options- you must have either the mashed or my favorite 6 cheese scallop potatoes to accompany the beef.  Fresh asparagus also went well as a healthy green veggie.  Add a glass or bottle of some of their great wine selections to enhance the meal and you will be satisfied.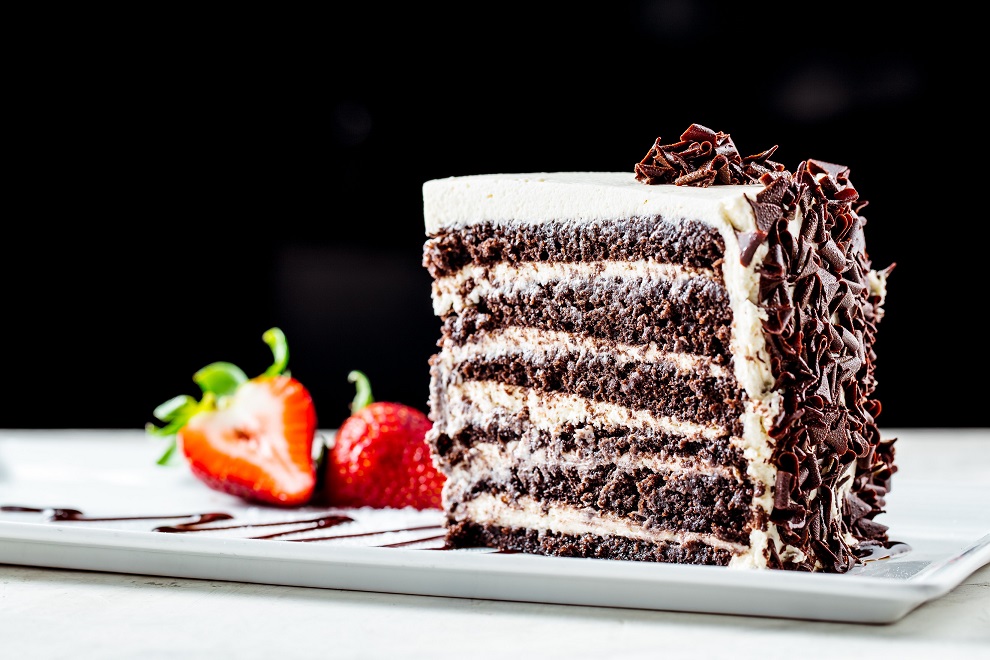 If you have any room left, the key lime pie and chocolate cake were top recommendations. More at www.3forks.com/
Toojays Deli
The Deli was perfect for lunch before we headed back to the airport.  Located right across the street from the hotel in the outlet mall, the staff and food were amazing.
Chicken-Matzah ball soup and mini potato pancakes were the way to start.  The bagel, lox and cream cheese plate is not to miss with all the fixings as is the deli platter with your choice of meats (I had turkey, corned beef and pastrami).  It comes with rye bread, Cole slaw and potato salad.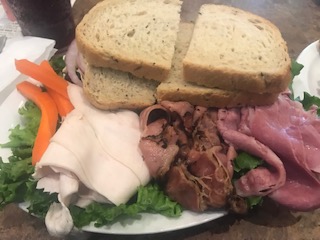 The portions are very big.  Try the spinach knish too.  Our server Nadine and manager Danielle were very professional and friendly.  The desserts are plentiful from cakes to pastries so you cannot go wrong here.  What a great meal to end our trip.  TooJay's also offers take-out and catering for your office or family event. TooJay's award-winning menu has been acknowledged with the 2019 Best of Palm Beach County Award for Best Sandwich Shop and Best Dessert from The Palm Beach Post, the 2018 Best of the Menu Tracker for its Nova Latkes from Nation's Restaurant News, the 2019 and 2018 Restaurant Neighbor Award as a State Winner from the National Restaurant Association Educational Foundation for its work with Feeding Florida, and the 2019 and 2018 Dining Award for Best Deli from Orlando Magazine.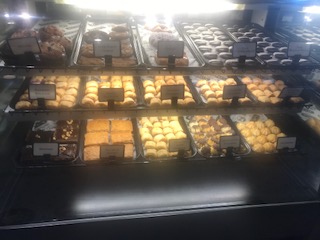 www.toojays.com/location/palm-beach-outlets/
Grandview Public Market
The market is located in West Palm Beach and a must stop for a nice meal- This big food hall features a variety of cuisines offered by 12 chef-inspired vendors. They embrace the city's cultural profile with innovative cooking and dining in a meticulously renovated 13,000 sq. ft. epicurean playground. Guests enjoy an all-in-one experience seven days a week—breakfast, lunch, and dinner with a variety of activities from yoga to music and more.
We tried Pumphouse Coffee which opens at 7am for some smoothie and coffee drinks and Lechon Tropical which opened for breakfast at 9am with egg, french toast and Cuban sandwich dishes that were all tasty All other vendors open at 11am. The manager Joe was super hospitable and welcoming. Here are links to check out their menus and more info: www.cashdrop.biz/grandview and www.grandviewpublic.com

Attractions:
Rapids Water Park-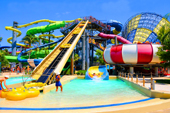 The best waterpark we have ever visited with a huge variety of slides, water rides, rafts, drop in pools, wave pool, lazy river and flow rider to name a slew of awesome fun. This place is not to miss.   www.rapidswaterpark.com
Pure Vida Divers

This company provides the best Guided Snorkel Tours under the Blue Heron Bridge. They also do scuba. We had the pleasure of Shana as our tour guide to swim and see many species of fish and sea creatures. It was amazing. The water was about 85 degrees and we couldn't have been more satisfied. Snorkeling at Phil Foster Park (aka the Blue Heron Bridge) is a fantastic family activity.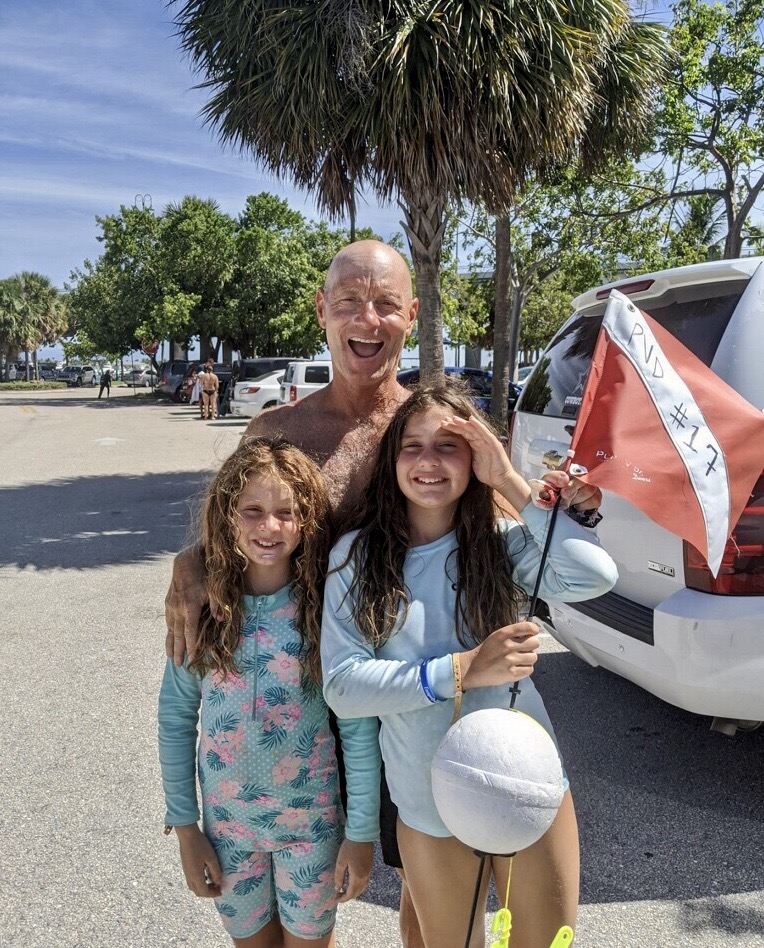 You will likely see many species of tropical fish, crabs, stingrays and potentially even octopus or seahorses. The trail itself has a number of exciting features including shark statues, sunken boats and artificial reef modules. It's within a short swim from shore, and a favorite spot for our summer campers.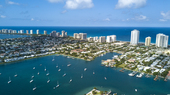 Blue Heron Bridge info: www.puravidadivers.com/dive-blue-heron-bridge-phil-foster-park 
Before dining at Sant Ambroeus, check out The Palm Beach Bicycle Trail Shop to rent a bike nearby and cruise around on their nice bike trail overlooking the water. www.palmbeachbicycle.com
Only about 8-10 minutes by bike is the Flagler Museum (make sure to make a reservation beforehand). This is a safe and socially distant experience on a self-guided tour using either a brochure or the Flagler App audio tour. These guides make the Museum a little more fun to explore for children, with scavenger hunt-style questions and games with a prize available at the end. They are also a wonderfully "cool" place to escape to when it's just a bit too hot to be outside, or during our summertime afternoon rain showers. The tour includes the opportunity to climb aboard Henry Flagler's private Railcar No. 91, which is always a hit with children. More at www.FlaglerMuseum.us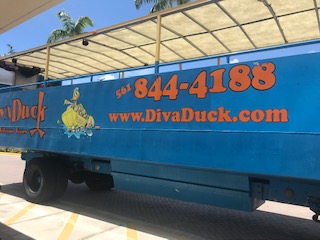 Diva Duck Tour is a unique land/water 75 min experience in a big amphibious vehicle with a host to point out the hot spots and beautiful buildings/homes in the area. This is a fun way to learn about the area while doing something different and safe. More at www.divaduck.com
For an exciting indoor adventure, check out Time Travel Escapes. All our rooms are family friendly and are open daily from 10am-10pm. They also are the only Escape Room that also has 4 different Virtual Reality Escapes. We tried the Dinosaur escape room which was challenging and fun. If needed, you can ask for tips as you get one hour to find all of the clues and get out of the room solving the game. We also tried a virtual reality game which coincides with the escape room to give an added effect. The Time Travel Escape Room is following cleaning protocols of the CDC and social distancing. Their staff wears face shields and masks for your protection and the rooms are disinfected between every game with our fogger which kills 99% of all viruses and bacterias. All of our rooms are private too. www.TimeTravelEscapes.com

Right near by the escape room is The Busch Wildlife Sanctuary in Jupiter, FL.
They are a nonprofit wildlife hospital and sanctuary that has panthers, bears, foxes, otters, alligators, bobcats and more! You can check out the whole place in less than an hour but you will see some unique animals. More at www.buschwildlife.org
On our last day, we had the opportunity to visit Lion Country Safari, which was a fantastic way to end. This adventure happens in your own car seeing many wild animals in their own habitat. Some animals will walk in front or near your car as you can see which makes it very exciting. This is not to miss and a lot closer and more affordable than flying to Africa for a safari.
We will have to come back for the walk-through park, water rides and Safari Falls as they were closed due to covid. Lion Country Safari is a drive-through safari park and walk-through amusement park located on over 600 acres in Loxahatchee, in Palm Beach County, Florida. Founded in 1967, it claims to be the first 'cageless zoo' in the United States. In 2009, USA Travel Guide named Lion Country the 3rd best zoo in the nation More at www.lioncountrysafari.com
A BIG thank you to Ashley Svarney-Senior Director, Public Relations & Social Media at Discover The Palm Beaches. You can visit their site for tons of great info, attractions and other tips at www.thepalmbeaches.com
Photos by Jaime Elliot and Sammy Elliot