Salt Lake City Lodging-Best Western, Townhome Suite, Dining at Copper Common, Canyon Transportation- February 2022
Lodging Salt Lake City. 

I checked in the Best Western at the Salt Lake City Airport getting picked up with their shuttle bus the first night I arrived. It was very convenient before heading up to Alta the next morning. The rooms are clean and the staff was friendly. They said an all you can eat hot breakfast in the morning and the experience was very good. https://www.bestwestern.com/en_US/book/hotels-in-salt-lake-city/best-western-plus-airport-inn-suites/propertyCode.45086.html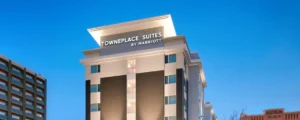 I had a short visit to Salt Lake City and it was a very nice time. I'll have to come back for more there's so much to do. I stayed at the Townhome suites in downtown Salt Lake City which was very convenient and a great location. The manager Jeff was very hospitable while the room was comfortable and clean. They have a complimentary breakfast and it is walking distance to Vivint Arena and many other restaurants and bars. They also have a gym and beautiful decor.  https://www.marriott.com/hotels/travel/slctd-towneplace-suites-salt-lake-city-downtown/
We had dinner at the Copper Common which was about a 10 minute walk. Our server "Spence" was very knowledgeable and professional. He gave great suggestions on some of the dishes and that was very delicious for starters we decided on the little gem salad,  feta cheese toast, and their popular oysters.
Other suggestions would be the roasted cauliflower, burger with a side of smashed potatoes and the braised beef with chimichurri sauce over polenta. Enhance your meal with one of their specialty cocktails or glass of wine.  Try the Skin Contact Italian white wine which I had never heard of it was very tasty and a great accompaniment to the meal. For dessert you can't miss the ricotta tart with berries or the dark chocolate mousse pie.
There are many attractions around Salt Lake City and surrounding areas but one of the more convenient and entertaining ones with the Clark Planetarium. Is open late on Friday and Saturday and you can even see their laser show with background music To such an artist has Led Zeppelin, Pink Floyd or U2.  There are many other cool exhibits there suspend a few hours and you'll have an enjoyable time.  https://slco.org/clark-planetarium/
Transportation:
Canyons Transport is the way to go to get you up to the Alta -Snowbird area from the Salt Lake City Airport or nearby hotels. The ride is about 45 minutes and you do not need a car while you're up in Alta/Snowbird to get around. I have rode with many shuttle companies on many travel destinations but have to say Canyon Transport was the best one overall I have ever booked with.  They had impeccable service, promptness, reliability, friendliness and safe drivers.  Overall, I would rate them a 10 out of 10.  They were flexible on updates and changes.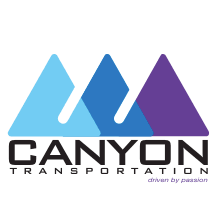 More at https://canyontransport.com/
Overall, a great trip to Salt Lake City but not long enough so will have to return.    More at www.visitsaltlake.com