Swissotel in Equador Top Accommodations, Dining, Wellness- December 2022
The Swissotel located in Quito Is a beautiful, Modern hotel with many amenities and great food. The room is very spacious with high DEF TV, Wi-Fi and a very comfortable bed.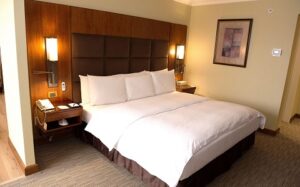 The lobby area is very Grand & open. They have an adjacent bar and restaurant where you can watch sports and have appetizers or other bites. I ate there and watch the World Cup as a staff is very friendly and helpful. Don't miss their fabulous breakfast buffet every morning in the main restaurant in the lobby.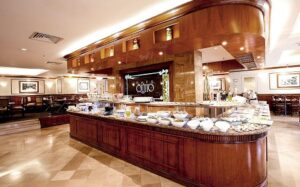 For dinner the second night, I ended up checking out there tasty Japanese restaurant called Tanoshii.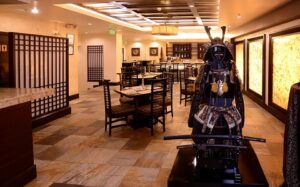 You can go outside across the courtyard and work out at the most amazing gym I've seen it at any hotel. The Equipment is excellent and high-end.  I have a bunch of cardio machines, weights & workout machines for every part of your body.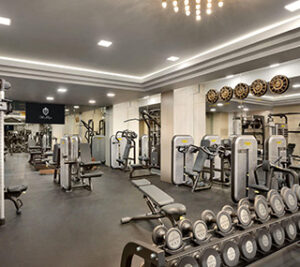 They also have classes and the place was packed every time I went there. I'm not sure if they sell memberships besides the people staying there but it was very crowded and popular. Right outside the gym, there are two incredible massage chairs they give you a deep massage for over 20 minutes as I went on them a couple times and it was fantastic. And the other side is the indoor/outdoor heated pool.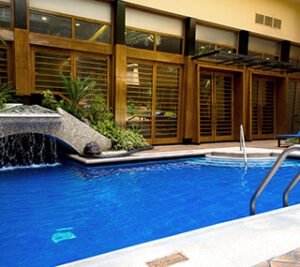 Swissotel Quito is one of the city's main five-star luxury hotels, conveniently located in the Floresta district of Quito, a commercial and residential area, just 45 minutes from Mariscal Sucre International Airport.
Each of Swissotel Quito's 232 elegant guest rooms and 43 executive apartments are air-conditioned and have a modern design. Luxurious amenities include state-of-the-art technology and a free Internet connection. The executive rooms and the Presidential Club offer additional luxury and exclusivity.
Two excellent restaurants offer a wide variety of national and international cuisine, a menu for all tastes. Our Tanoshii Restaurant offers traditional Japanese cuisine. Their national and international menu at Café Quito offers breakfast, lunch and dinner. Quito Deli – Delicatessen with the best bakery and variety of desserts and a Bar with all the cocktails to your liking. The central location of the Swissotel Quito, near the old town, means that guests are never far from excellent shops, fascinating museums and architectural and cultural jewels of the city.
The Amrita spa offers revitalizing treatments, a fully equipped gym and a wellness area where you can relax after a busy day. Swissotel Quito's facilities include 17 meeting rooms for all types of social and business events.
There is also a secure parking area for your car during your stay.
This exclusive setting offers exotic flavors and a great variety of Japanese specialties such as sushi and yakimeshi. Guests can either dine privately at a quiet table or be part of a livelier tradition – Teppanyaki where select ingredients are used to prepare a traditional meal before their very eyes. Start with some of their delicious sushi & edamame if they have a wide variety of appetizers, soups and tempura.
The Teppanyaki is your own chef preparing the food right in front of you on the hot grill while he puts on a little show. You have a variety of choices from meats to seafood to chicken. I tried the seafood which comes with Rice, vegetables & dipping sauces. The whole meal was exquisite and divine.
Overall the hotel was top-notch and I'd highly recommend it between the great accommodations, workout facilities and dining options.  To see more about it or to book a room go to https://www.swissotel.com/hotels/quito/