Attractions, Dining and Lodging in the Palm Springs area- April 2018
Attractions, Dining and Lodging in the Desert.
Attractions:
What a great place to visit for anyone especially for families and kids. Some not to miss attractions include the Palm Springs Aerial Tramway. Make sure to reserve early as lines can be as long as 2 hrs + as we saw during busy times. This huge Gondola takes passengers up and down every 10 minutes.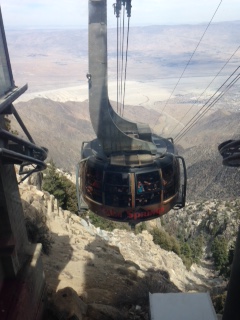 The Palm Springs Aerial Tramway (See featured Image)—the world's largest rotating tram car—travels over two-and-one-half miles along the breathtaking cliffs of Chino Canyon, transporting riders to the pristine wilderness of the Mt. San Jacinto State Park. During your approximately ten-minute journey, tram cars rotate slowly, offering picturesque and spectacular vistas of the valley floor below. Once you reach the Mountain Station—elevation 8,516 feet—enjoy two restaurants, observation decks, natural history museum, two documentary theaters, gift shop and over 50 miles of hiking trails.
The Living Desert Zoo & Gardens is a great visit during your time in the desert. Plenty of great animals, excursions, safari tours and daily attractions/talks are offered. Even feed a giraffe. In the desert, the morning can begin quite cool, but by noon, temperatures may be uncomfortable. It is recommended that you allow 3-4 hours to see the park and participate in some of the daily activities.
Visitors who come to The Living Desert in the early morning are in for some delightful surprises! In the cool of the morning, most of the animals on exhibit are at their peak activity. Playing, some eating breakfast, catching the wind for the scent of other nearby animals, stretching and prowling. As the day warms up, so do the birds of prey, fanning out their huge marvelous wings to the sun. The tortoises and lizards come out of their hiding places to feel the gentle warmth. Warthogs and javelinas rout and romp in the morning hours, contentedly grunting during nap time in the midday sun. Meerkats seem to play all afternoon, each taking a turn being the lookout, while the others scamper about. Late afternoon is the wake up call to nocturnal creatures. The cheetahs often climb to the top of their ridge and majestically watch the sun set.


Wet and Wild Waterpark– A fantastic place in the hot weather with a lazy river, wave pool, water playground, plenty of water slides and other water themed activities. It can get very crowded during nice days and busy times of the year and weekends.
https://www.wetnwildpalmsprings.com/
Dining Options:
We highly recommend a couple great breakfast places. Our favorite was MidMod Cafe with a fabulous outdoor patio, mountain views and delicious organic food. Try one of their specialty egg dishes including the vegetable hash with eggs on top. Other tasty options were the oatmeal and dragon fruit pitaya bowl with fruit and granola. This place is not to miss.
They have a full menu of smoothies, cold pressed juices and other drinks. Chewy, our server, was awesome and the owners Greg and Jeff are super hospitable. This is also a great place for events and weddings in the big backyard.
There other place is called the Palms Green cafe, another great spot for breakfast with a similar menu but a few other varieties including pancakes and french toast.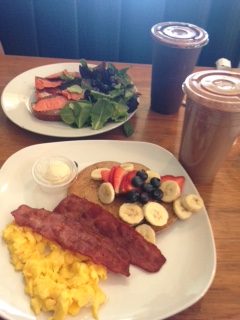 Smoked salmon on their rustic toast, eggs and other specialties besides the full menu of pretty much the same tasty and healthy drinks. http://www.palmgreenscafe.com/
For dinner, we highly recommend 2 places. In Palm Springs, the Rio Azul Mexican Cantina featuring tasty food, specialty drinks and a fun vibe and atmosphere including the entertaining harp player.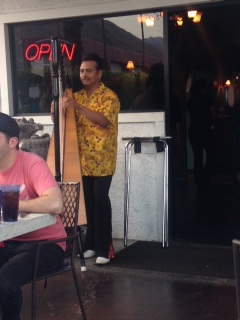 There are a variety of burritos, enchiladas, tacos and other specialties.
Try the tablemade guacamole and I ordered the combo shrimp and chicken fajitas. They have a black bean puree (they call it a soup) but it is basically mashed black beans and spices that you don't see too often. Overall a very fun place with attentive servers and great dishes. http://rioazulpalmsprings.com/
Take a little drive to La Quinta to try Okura Japanese Cuisine. This is a one of a kind place offering a variety of dishes and themes. From fresh sushi to cooking your own meat/seafood on a mini grill at your table or a full menu of other entrees including seafood, noodles, veggies and more. Some great starters we tried were the soft shell crab, spicy tuna with crispy rice, california roll.
Then we had to go for the robata grill cooking our own meat and shrimp combo and the yellowtail collar. End with the mochi ice cream and you will leave completely satisfied. The décor, atmosphere and serving staff were top notch. One of my favorite places I have been in a long time.
Lodging at the Doubletree Hotel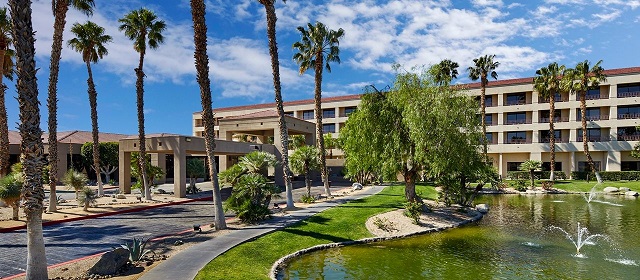 Located in Cathedral City not far from Palm Springs, the Doubletree offers great accommodations. The rooms were spacious and comfortable. Amenities included the modern fitness center, heated outdoor pool, free computers and of course their signature chocolate chip cookies. If you are a golfer, this is another bonus as they have one there.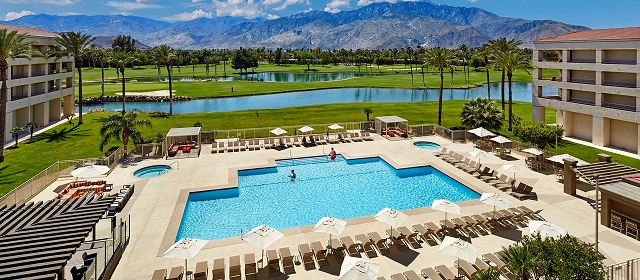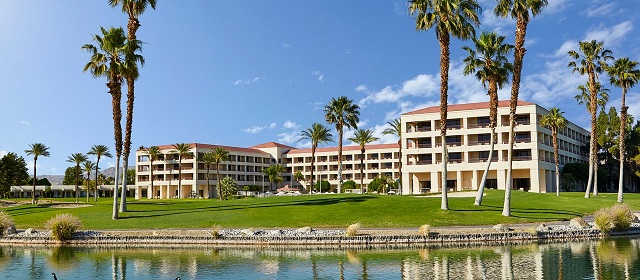 http://doubletree3.hilton.com/en/hotels/california/doubletree-by-hilton-hotel-golf-resort-palm-springs-PSPDPDT/index.html