Clutter Intervention including Feng Shui by Tisha Morris- April 2018
CLUTTER INTERVENTION
How Your Stuff is Keeping You Stuck.   I had the pleasure to meet Tisha as she came to my home office for helping with my clutter.  Her tips on what to get rid of and how to organize my place neater gave me a great sense of relief and made my place look much nicer.  Helping with clutter and either getting rid of stuff you don't need or haven't used in a long time makes you feel so much better.  Not to mention gives you more space and a better overall look.   Tisha was so professional and friendly.  She was a joy to meet and work with.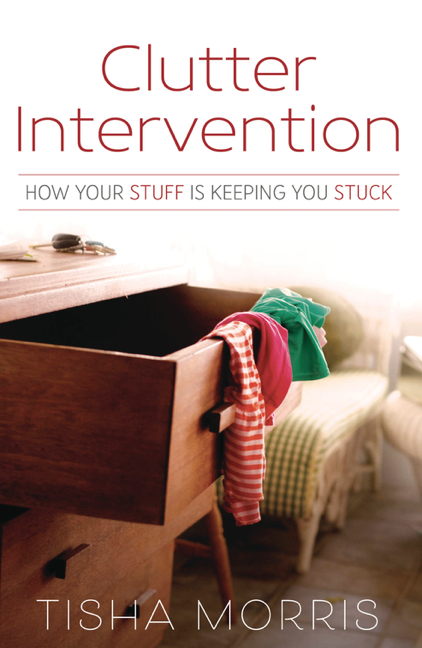 Llewellyn Worldwide
ISBN: 9780738753263 240 pages | 6 x 9 IN
February 2018
Price: $17.99 US
Tisha Morris is a best-selling self-help author, feng shui expert, business and life coach, and energy healer. She is the founder of Earth Home School of Feng Shui, the host of Feng Shui Your Life podcast and creator of the original Smudge Spray®. She holds a degree in Law and Interior Design.
Phone: 424.744.0009 tisha@tishamorris.com
Facebook: @tishamorrisauthor
Instagram: @tishamorrisauthor
Twitter: @tishalmorris
Skype: @tishamorris
Go beyond basic decluttering and get to the root of why you have such a hard time getting rid of your stuff. Clutter Intervention will teach you about the psychological, emotional, and energetic components underlying your possessions, making it easier for you to let go and live authentically.
Everything in your home is an extension of your identity, and when you hold onto old stuff for too long, you get stuck in the past.
"Tisha gets to the real reasons we're stuck— not just in our closets, but in our emotions and in our lives—and shows us how to change." – Sharon Weil, author of Changeability
Tisha Morris shows you how to move into a new phase of life by ridding yourself of everything holding you back. Using step-by- step instruction and easy to understand explanations, this book helps you live in alignment with who you are and manifest what you want in life.
www.ClutterIntervention.com