Urban Plates Long Beach & Manhattan Beach New Openings- December 2019
We recently visited the just opened Urban Plates in the new mall in Long Beach.  This location is setup a bit different than others.  It still have an open kitchen but the concept is more made to order as opposed to having the food out.  The idea is to have your food hotter and fresher.  I would suggest starting with some of their tasty soups as had the tomato basil and clam chowder.
I brought my smaller daughters so they had the steak and potatoes and the mac & cheese kid's options.
My other staff member and I were in the mood for seafood so we tried the sustainable salmon and seabass plates both over red and white quinoa.  The salmon was prepared with lemon and a side of greens while the sea bass came with greens with a kale and pesto sauce. Both delicious.  The staff and service were outstanding as they know what they are doing as evidenced by the continued opening of new establishments.
We also had another fantastic visit to another newly opened Urban Plates in Manhattan Beach.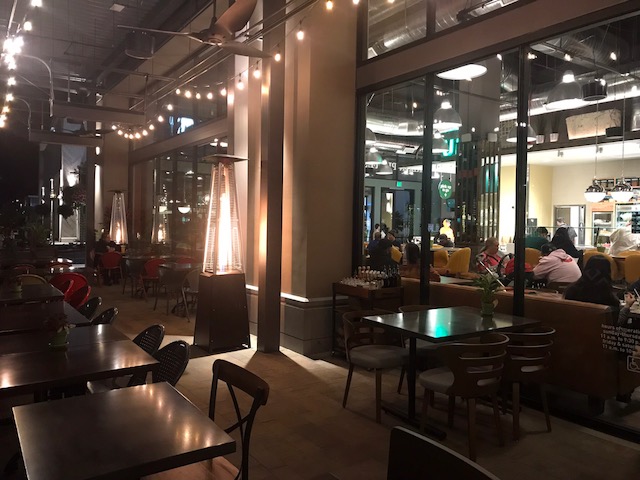 The new setup is the way they are going with their new openings as you order at the counter and then the food is made to order and brought out fresh and hot.   This location has become very popular and we can see why.  The GM Ralph is on top of it (pictured above).  Besides welcoming guests when they enter, he is so detailed for each plate that comes out to make sure it is correct before passing it on to the servers.  We started with some of their fantastic soup along with the protein grain bowl filled with beets, avocado, onions and quinoa.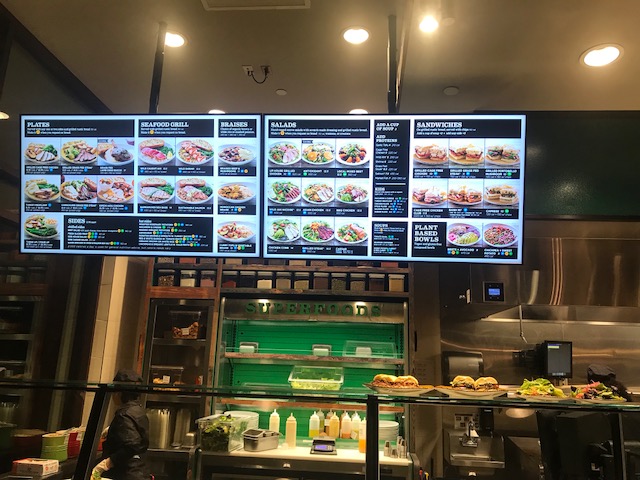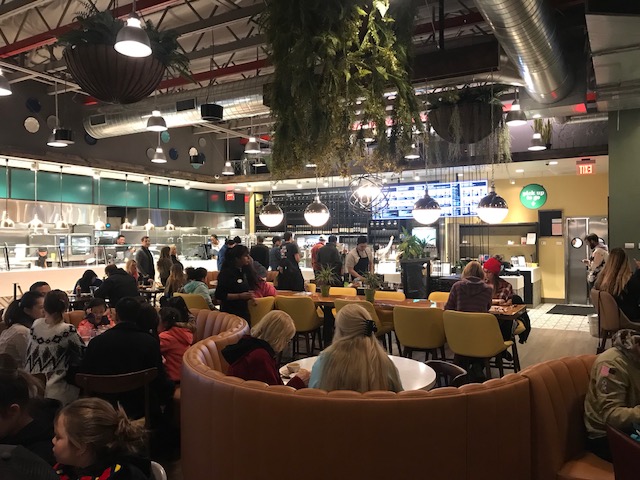 For entrees we tried the following plates and they were all big hits.  The salmon, ahi tuna, shrimp and turkey meatloaf.   All cooked perfectly with a variety of different side dishes from mashed potatoes, rosemary potatoes, quinoa, asparagus and brown rice.
Enhance your meal with some great beverage choices from kombucha, acai/carrot juice or a glass of wine or beer.
Do not miss their desserts as the highlights were the apple cake, banana cream pie and chocolate chunck cookie.   Most all dishes and foods are staples and similar at their new restaurants.   We were informed that Goldman Sacks was a big investor in Urban Plates, which has created a huge buzz and expansion of many more restaurants around the country.   This healthy, tasty, nice but not too pricey establishment is hot in the market now so keep your eyes open for Urban Plates near your area..  Until then, come visit Long Beach or Manhattan Beach to enjoy a great dining experience.