533 Viet Fusion in Palm Springs, Ca. is authentic and delicious- June 2020
Written & Photos by Jeff Zimerman and Todd Elliot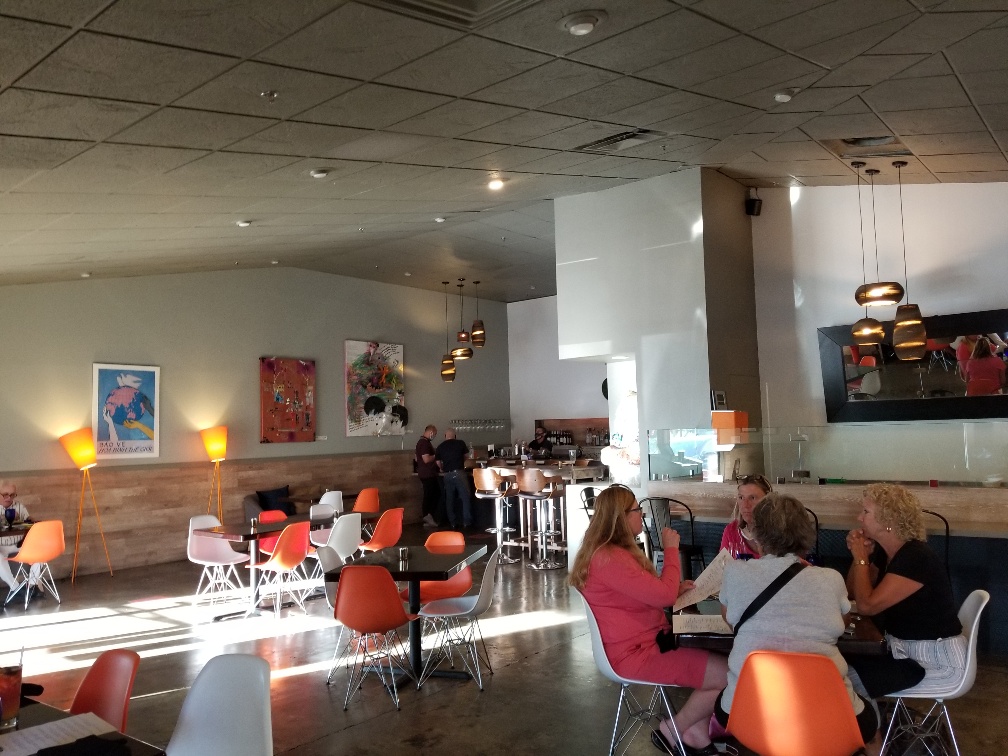 As you approach the unique 533 Viet Fusion restaurant, you will feel relaxed and welcoming.  Sit down outside in the patio with an electronic mist maker or settle down inside for a more contemporary hip vibe with light jazz fusion music playing in the background.  The staff and servers were very accommodating and friendly as they reopened 2-3 weeks ago due to the pandemic.  The manager Nathan is from Vietnam and he was super hospitable and explained the traditional Vietnamese style fusion with hits Chinese & Thai.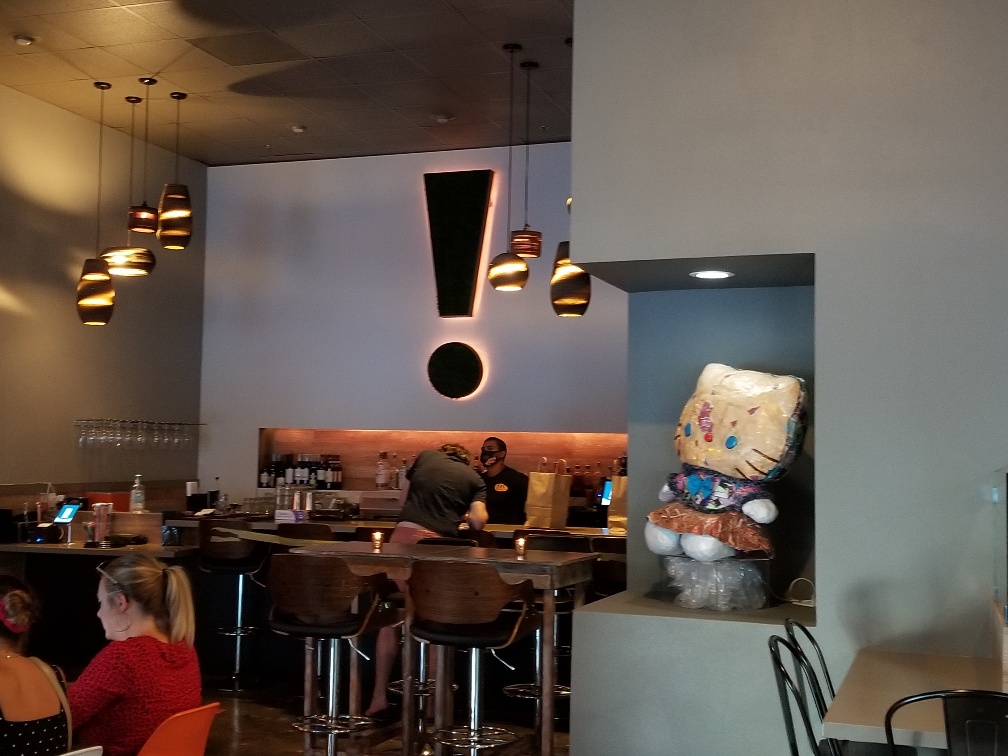 The tables are spread out with min 6' social distancing so you are at ease while dining.  533 Viet Fusion, owned by Palm Springs Chef and Restaurateur Chad Gardner, features local sourced ingredients, house made sauces and a wide range of gluten-free and vegetarian dishes. Casual setting for a mix of modern and traditional Vietnamese dishes, plus a cocktail lounge.
Start with the ahi nachos and mushroom spring rolls and fried calamari. The lobster rolls with buckwheat noodles and ahi rolls were delicious with unique sauces.  The signature PHO soup with your choice of protein is also a crowd favorite.  The Saigon noodles with veggies and shrimp were outstanding.  The short ribs over creamed large farro was also a big hit.  Our favorite dish was the teriyaki glazed salmon over wok fried rice noodles in a peanut sauce. Sides of sautéed green beans & wok Japanese eggplant were excellent compliments.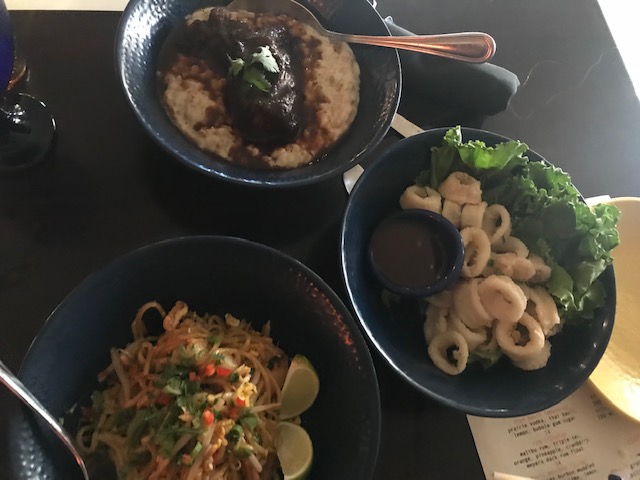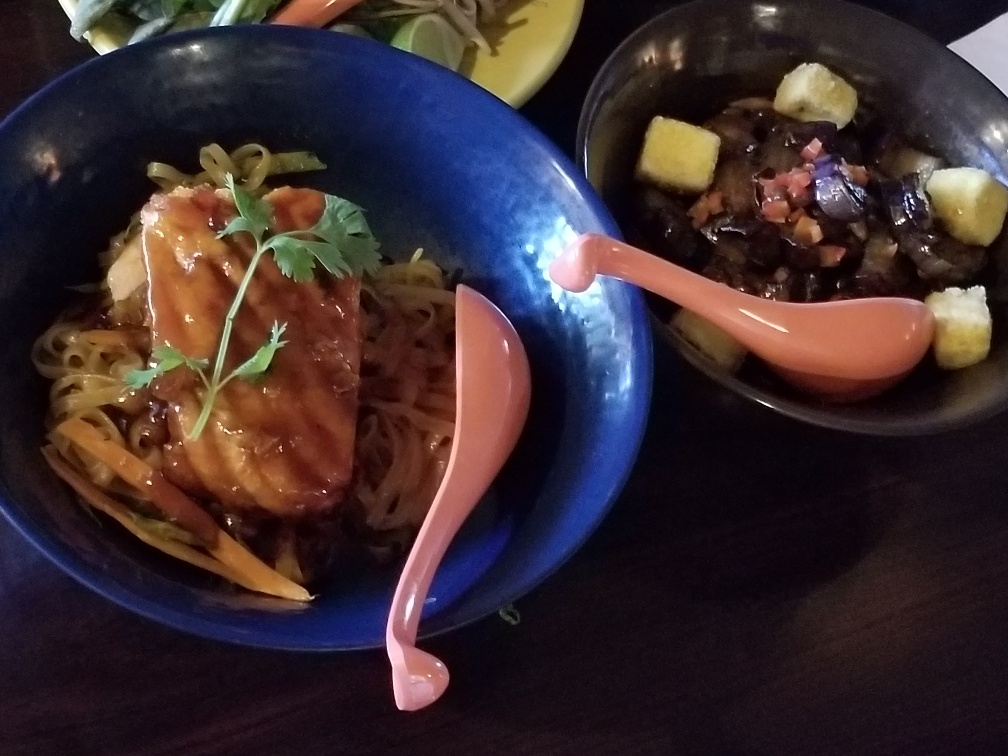 Enhance your meal with one of their signature cocktails like the Rum rickshaw similar to a mai tai or bottle of sake.  End with their unique coconut kiwi flan for dessert.  The modern feel and cozy atmosphere will make your dining experience memorable.  Dine inside or on their outside patio with mist falling.  The presentation of the dishes was acknowledged and appreciated. There was a creative art vibe and the place got more crowded as the evening went on.  They have survived and back to thriving with dine in service every night along with take out.  Their motto is Be Happy, Be Healthy and Be Loved.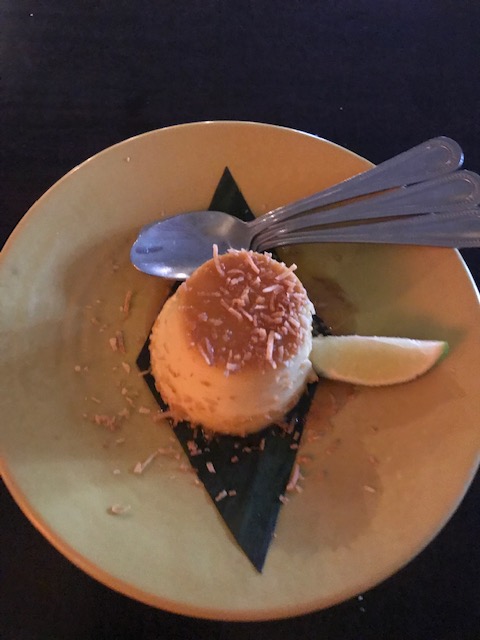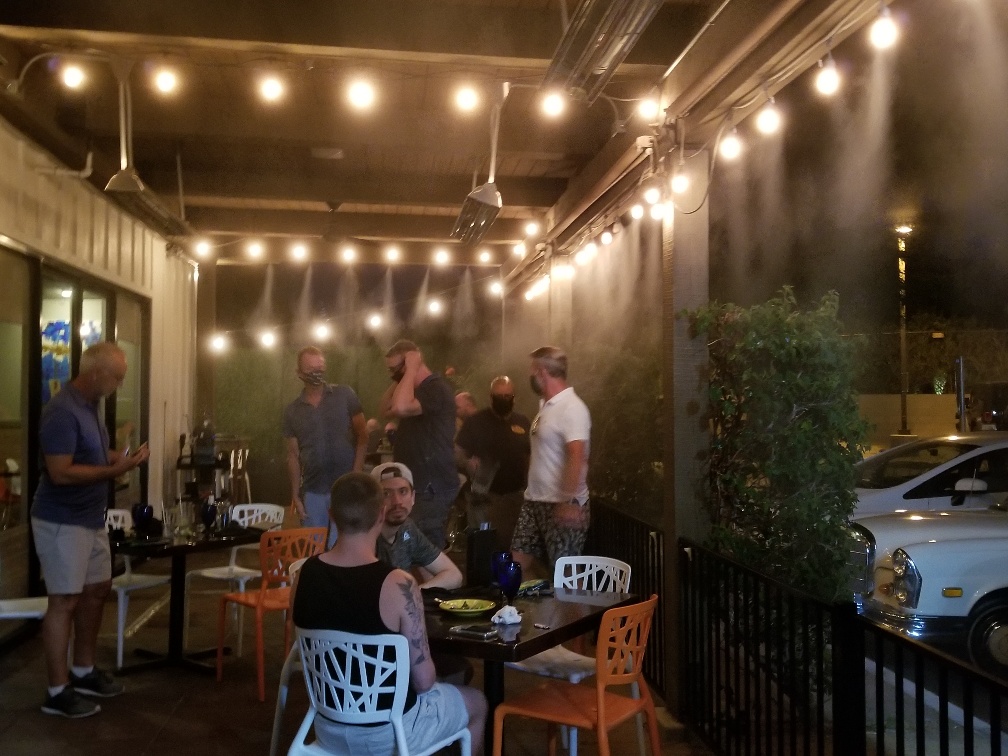 Location is   1775 E Palm Canyon Dr STE 625, Palm Springs, CA 92264 (760) 778-6595
More at www.533vietfusion.com