Traveling to Jamaica Lodging, Dining, Attractions, Transportation Using Safety Protocols- Oct. 2020
Jamaica is an amazing place to visit.  Below you will read about a variety of cities visited (Montego Bay, Negril and Ocho Rios), where to stay, where to eat, what to do and how to get around by Kennys Tours.  It is one of the best vacation places I have ever visited and you will come back refreshed and saying Yeah Mon.  I highly suggest checking out this great country with the friendliest people.  It is a bit of a procedure to get in during covid but worth the extra effort especially if you don't want big crowds.  I also suggest to the VIP pass at the airport mostly on arrival to save a lot of time.  Overall, the safety precautions and social distancing was well organized that made us and other guests feel very secure and safe.
Lodging: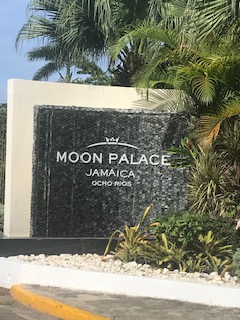 Moon Palace Resort in Ocho Rios, Jamaica.
The Moon Palace in Ocho Rios is the best all inclusive resort I have ever been to. Ya Mon. It's no wonder why Jamaica has so few covid cases as they take this pandemic seriously.  It was a bit of procedure to get into the country with getting the travel authorization & negative covid test, more confirmations at your departing and arriving airports including a short interview.  However, it was well worth it.   From the friendliest staff, beautiful accommodations/comfortable room, incredible food, cleanliness & overall atmosphere, this place had it all.  Many highlights- the gorgeous beach with warm/clear ocean water 84 degrees in October.  Head to the water activity area for included kayaking, aqua bike, paddle boarding & the hoby cat sail boat.  They will take you out or you can try on your own if you know how.  Right adjacent is their flow rider to surf & boogie board.  The immaculate fitness center was full of great equipment while being cleaned constantly.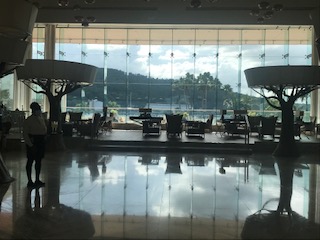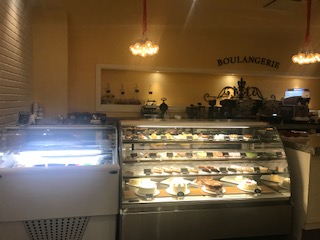 Before you dine at any of the restaurants, you are required to sanitize your hands and phone.  They had 4 main restaurants open with their big buccaneer breakfast, lunch and dinner area to themed seafood/steak restaurant overlooking the beach/ocean, the Italian restaurant and the hibachi (reservations required) Japanese restaurant.  They also have other places open most of the day till night including their delicious sushi station, pizza, panini, jerk hut, snack bar, room service & 24 hr pastry-ice cream-coffee bar.   There were plenty of open bars with no shortage of signature rum drinks, cocktails, wines, beers and more.   It is hard to control yourself with the over-flowing amount of great food and drinks.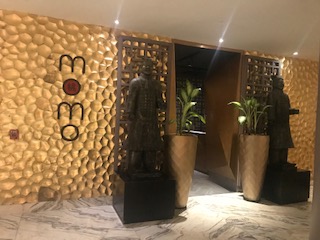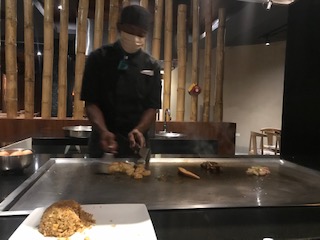 There are 3 different buildings at the moon palace.  I stayed in the ocean view room with a balcony.  The room was very clean, bed was super comfy and I was very satisfied & happy.
The overall service, professionalism and friendliness was the topper. You are continuously greeted and pretty much any request you have will result in the same answer "Ya mon" which translates to sure and no problem.  I knew it would be nice but I was blown away.
There is also a variety of entertainment with shows nightly like their circus acrobatic show one night and live, fun reggae band the next night.  Game room, spa, piano bar, sports bar and night club are also open.  There is no end to the fun and options.
For excursions, they have the onsite dolphin cove where you get a unique interactive approx 45 minute adventure petting, touching and swimming with their trained dolphins accompanied by trainers.   Also, don't miss their onsite scuba diving.  Both tours are operated by Palace Vacation Planners as they offer regular dives or intro dives with a lesson, pool dive and ocean dive.  Both are super convenient located in the property & fantastic fun options and not to miss.
Palace Vacation Planners will book your scuba and dolphin adventure (both are added costs but well worth it) and can be reached at toursjamaica@palaceresorts.com
More info about the Moon Palace at https://jamaica.moonpalace.com/en
The Rockhouse Hotel in Negril is special, unique and awesome.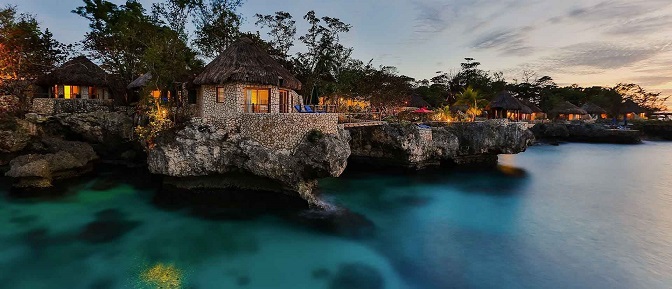 The spectacular views from their ocean suites to the recommended Villas are sensational.  The villa is right on the cram with your own terrace and sitting area.  Usually you can climb down a ladder to the ocean to swim but we had rough seas from the hurricane that passed.  It was still amazing just hanging out watching the splashing water show & waves.  Surreal in a way as you are so close.
Their onsite Rockhouse restaurant serves up some delicious breakfast, lunch and dinner overlooking the ocean.  Breakfast choices included omelets, potatoes, pancakes or Jamaican style breakfasts.  I usually had a combo of each.  For dinner, I suggest their grilled calamari to start and fresh fish (either snapper or mahi mahi) accompanied with veggies, rice & beans.  Delicious.
Definitely treat yourself to a massage.  If open, choose the hut on the cliff.  I couldn't since it was not safe due to the rough water.   The spa was amazing and my therapist Latonya was professional and fantastic. I highly recommend taking an aroma therapy bath overlooking the ocean after your massage.  You get your choice of oils to put in the bath and enjoy a ginger shot and plate of fruit while bathing.  Then you finish with some tea.
The Rockhouse is very peaceful with a CD player in the room but no TV's so you know what you are coming into. I slept like a baby and felt incredible that night. More at https://www.rockhouse.com/ 
We arrived at the chic and modern S Hotel in Montego Bay and were very impressed   The location is perfect with its own entrance to the beautiful doctors beach.   It was great to run on the sand and jump in the ocean and even do a bit of snorkeling there with some coral reef and fish.  There is a public charge of $6pp if you are not staying at the hotel for the beach.
The hotel had some great amenities such as the rooftop pool overlooking the ocean, a gym, Free WiFi, Nice pool, ping pong, bar/lounge/TVs for sports and breakfast included.   The view from our room was also amazing over-looking the ocean.
The staff and service were very nice and the room accommodations were very comfortable.  We had a great ocean view and everything was very convenient    The hotel is located on the popular hip strip which was quiet during covid but very happening other times including great nightlife, restaurants and clubs.  https://www.crissahotels.com/s-hotel-jamaica/
Dining:
Ricks Cafe in Negril is legendary.  You can take a day trip there or visit if you stay in Negril.   Come on the late afternoon as you will not find a better sunset while having one of their signature cocktails and enjoying some food. I had the Crazy Jamaican rum drink and the grilled lobster
If the ocean is not too wild you will see cliff jumpers too. They have a live DJ and this is a party place not to miss.  Head over to Ricks Cafe about a mile away from the Rockhouse Hotel to catch the sunset while having a bite and drinks. https://www.facebook.com/rickscafejamaica/
Right next to the S Hotel in Montego Bay was Usain Bolt's Track and Records Restaurant.
This place is normally packed and we can see why with the incredible sports bar feel with good food.  The main TV is one of the biggest, clearest ones I have ever seen. The service was fantastic and decor of sports and records was very cool.
Some signature dishes were the egg rolls, see Rios curry pot, steamed fish with bammy ( their take on a sweet potato), rice & beans and my favorite- the jerk chicken. Don't miss the bread pudding for dessert which was super tasty.  More at https://tracksandrecords.com/
Activity: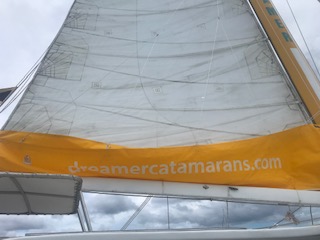 Dreamer Catamarans in Montego Bay are a fantastic company for a great boat ride & snorkel trip one day. The vessel is beautiful and staff are professionally and friendly.  They pick you up from your hotel and take the ride out to Doctors Cave area where there are a lot of coral and colorful fish.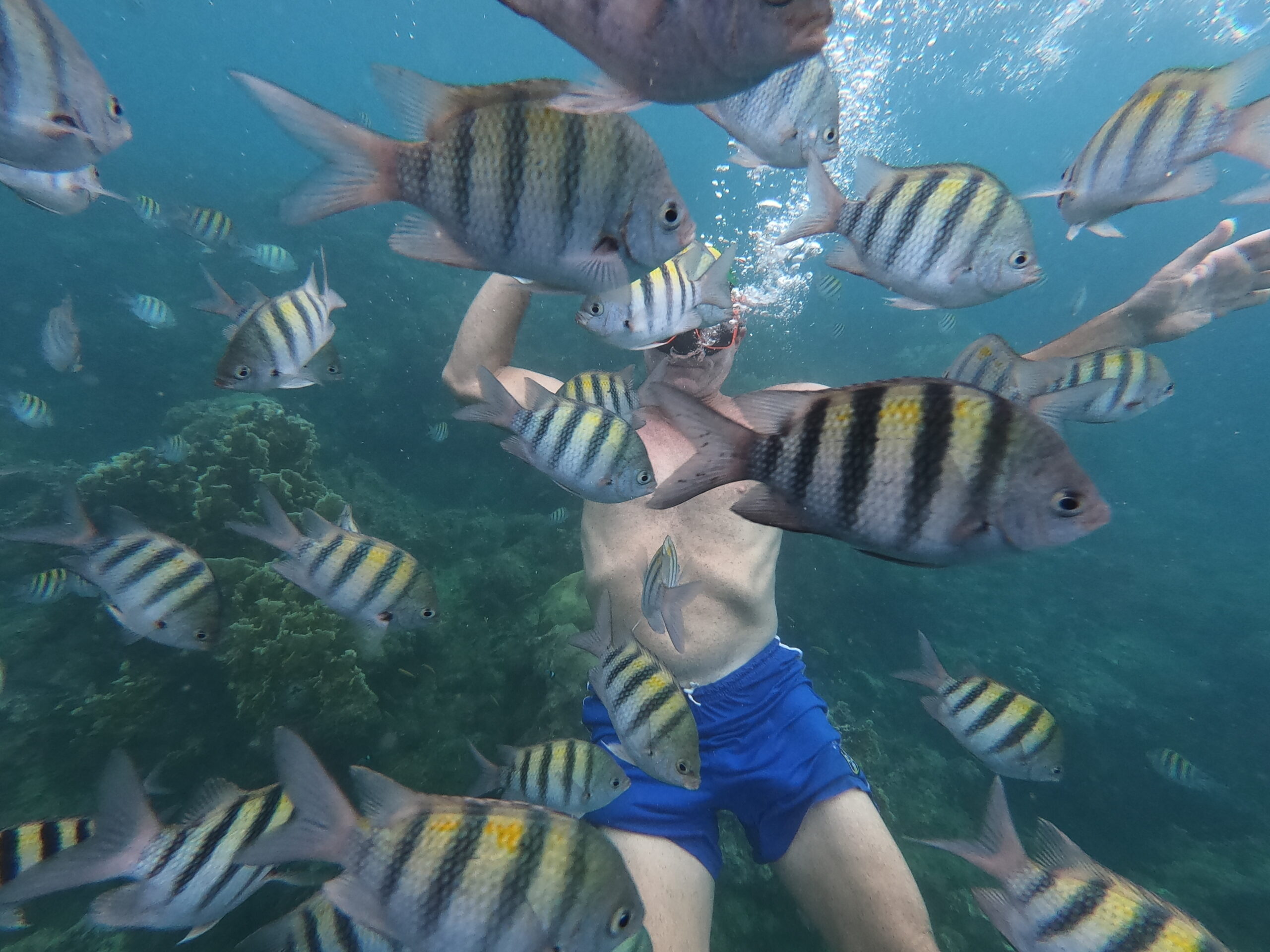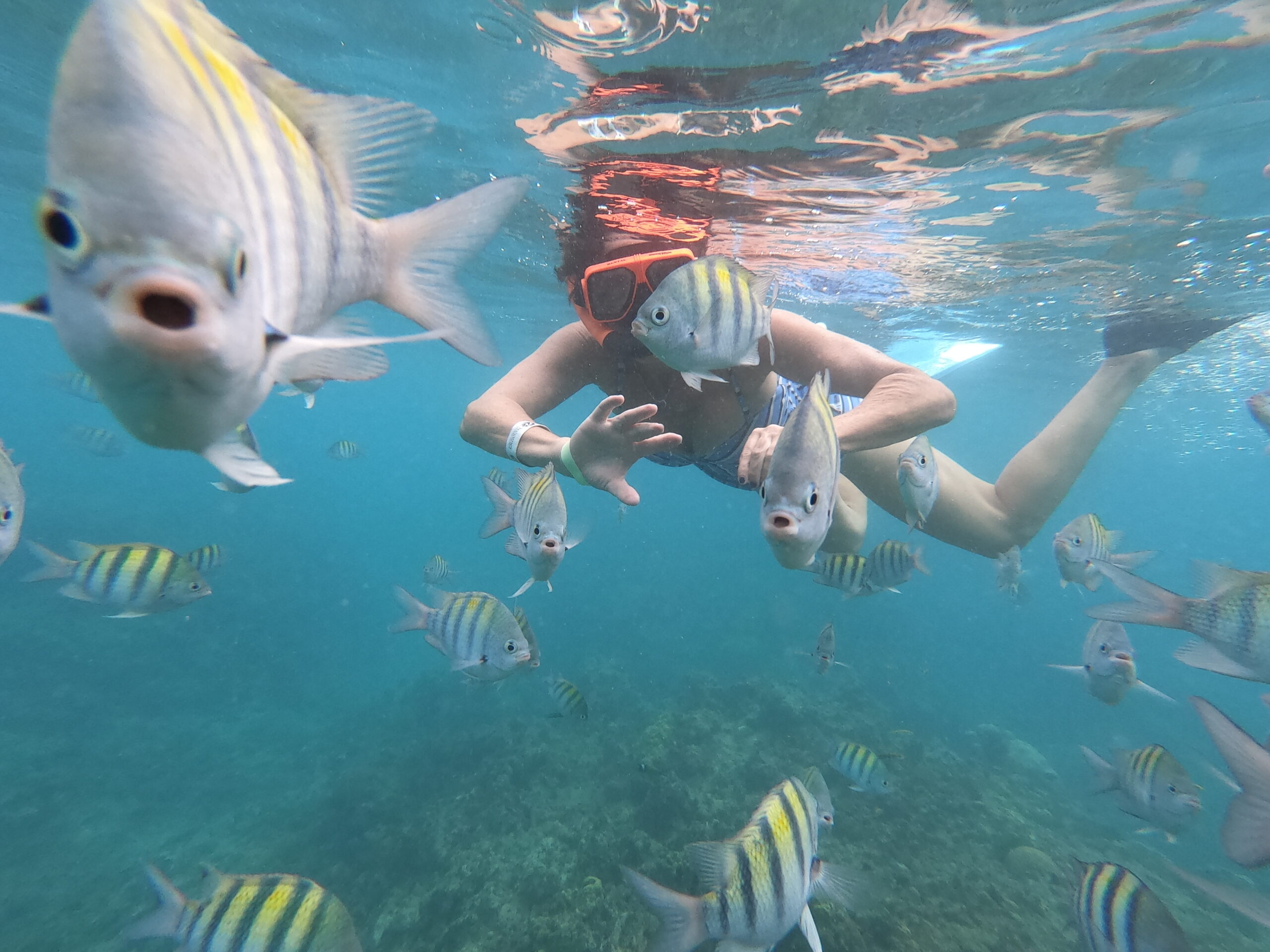 They give you all the equipment and tips if you are a beginner.  This tour is not to miss and they will take pictures of you on the catamaran and in the water for you to purchase if desired.   Very cool photos.  Here are some.  More info on their site.  www.dreamercatamarans.com
Tours and Transportation:
Kenny's Tours– By far the best and only tour and transfer company to take. They have been in business over 35 yrs and we can see why. The professionalism, promptness, reliability and friendliness sets them apart. We took a few rides to our hotels from Montego Bay to Negril and then back to the airport and all went perfect and smooth. The owner is Kenny and we got to ride with him too. He was awesome and also gave us some Jamaican education of points of interest along the way. They also provide a list of tours and other destinations. They have a spot at the airport for pickup so you will be all set. More at https://kennytours.com/